After 2 years of the Civil War in Ethiopia, TPLF put away weapons after the Peace Deal was signed in November 2022.
In November 2022, the civil war in Ethiopia came to an end with the signing of a landmark ceasefire agreement between the Ethiopian federal and Tigrayan rebels. Today, Tigrayan rebels are handing in their weapons to end the guerilla conflict in the region.
On Twitter #Pretoria agreement is being used. The former Minister of Government Communication Affairs of Ethiopia and Tigray People's Liberation Front (TPLF) Spokesman tweeted "Tigray has handed over its heavy weapons as part of its commitment to implementing the #Pretoria agreement, and the Monitoring & Verification Team has confirmed it. We hope & expect this will go a long way in expediting the full implementation of the agreement. We hope & expect!"
Image Source: Twitter @reda_getachew
The handover took place in Agulae, 30 km from the regional capital of Mekelle. It was overlooked by a monitoring team comprising members from both sides. Intergovernmental Authority on Development also looked over the process and reports various media outlets.
Two Year long Civil War
Image Source: Al Jazeera
The Tigray War began in 2020 when Ethiopian Prime Minister Abiy Ahmed, ordered a military operation in the northern Ethiopian region. The operation triggered TPLF, an ethnic-nationalist paramilitary group-cum-political party along with 8 other opposition parties to ally to topple the Ahmed regime. Under pressure, Mr Ahmed declared an emergency in the state and asked the civilians to take up arms and fight the rebels.
The civil war continued for two years but the true toll of casualties is hard to determine claims researchers from Belgium Ghent University. According to their estimation as many as half a million people have died so far: between 50,000 and 100,000 from the fighting, 150,000 to 200,000 from starvation and more than 100,000 from the lack of medical attention.
Post the ceasefire agreement in November last year, it was also promised to restore services, resume humanitarian aid and withdrawal the Eritrean troops who fought against Tigray rebels alongside the Ethiopian army.
Although the Eritrean troops were pulled out of the major towns of Trigayaran territories, many residents have confirmed their presence in the region. Soldiers from Eritrea who fought against the rebels did not participate in the Pretoria talks.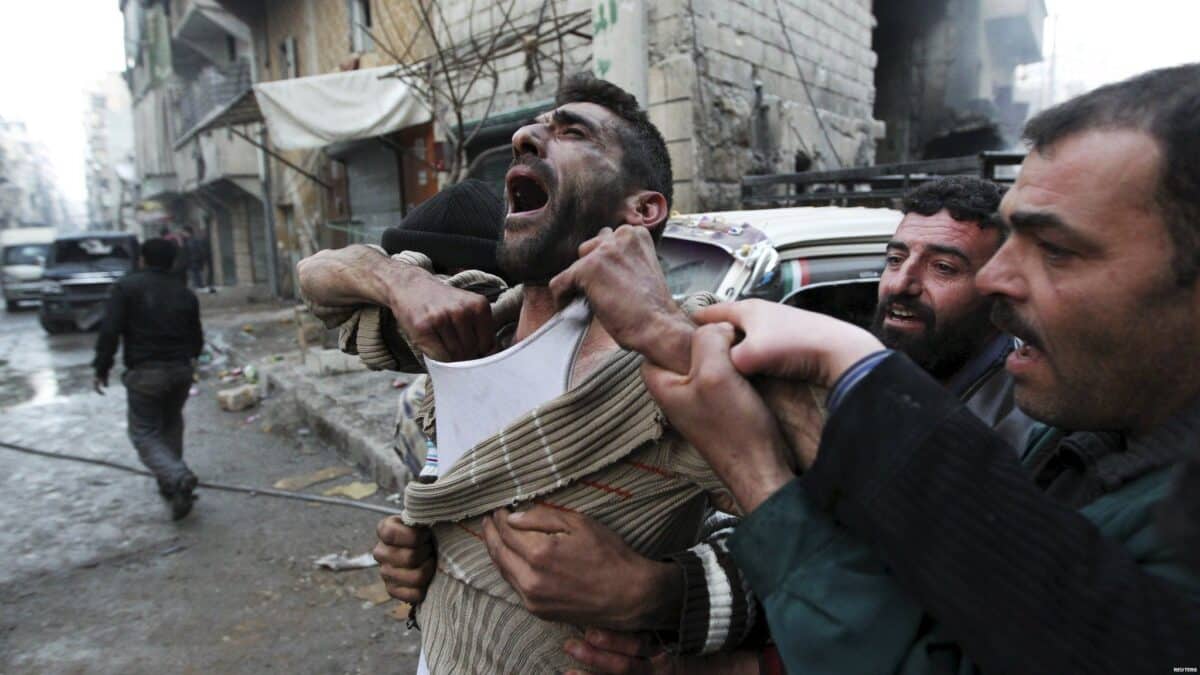 Chinese Foreign Minister's Comments on Peace in Ethiopia
The news is welcomed especially as the newly elected Chinese Foreign Minister Qin Gang is on an Africa visit and in a joint meeting some hours ago, he congratulated Ethiopia on its peace agreement. Ethiopia became the first stop for the Chinese minister after taking the office. Mr Gang mentioned in his meeting,
"Ethiopia is the home of all Ethiopian people, including the people in Tigray and that Ethiopia has entered a new stage of looking forward to peace and focusing on development, following the ceasefire agreement reached and implemented between the federal government and the Tigray People's Liberation Front."
While the world and international arena have been caught by the Russian invasion of Ukraine. Ethiopia's civil war took the life of an unaccountable number of people. War, came along with mass starvation and neglect of the life of women and children. Amnesty International has described this as "One of the deadliest in the world."