No wonder periods are painful and stressful, yet the good thing is that you can eat certain food items and avoid a few to ease the pain.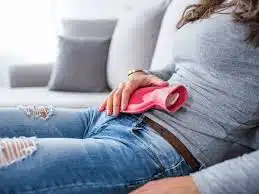 It is always advisable to watch the foods you consume to prevent more painful and troublesome periods.
You must know that eating certain food items cannot eliminate the periods' pain and cramps but can give some relief.
Periods are something every woman goes through every month, and one must keep in mind that a healthy and balanced diet is a must during periods.
Traditionally, the elders used to prepare a special menu during the periods to deal with the symptoms. The menu used to vary according to the region and climatic zones.
However, due to lifestyle changes- mood swings, cramps, and depression have increased.
Hormonal imbalances lead to intense cramps, an irregular cycle, pre and post-menstrual syndrome (PMS).
The symptoms of the syndrome include sudden depression, mood swings, anxiety, and sudden food cravings. Dietary and lifestyle changes have aggravated these symptoms.
Food Items to Consume
Water
This ultimate gift by nature is a natural healer and is the best solution for thousands of issues.
No wonder you crave aerated drinks, sweetened shakes, and caffeinated drinks during that time of the month.
These drinks can make you happy for some time but can often lead to stomach cramps and bloating.
During periods the body retains maximum water, and hence it is advised to drink plenty of water to release toxins from the body and stay fit.
Other than water, Chamomile tea is also best during periods as it helps with cramps and bloating.
Vegetables
The blood lost during periods can lead to weakness. Hence, it becomes crucial to replenish the nutrient loss by eating vitamin and mineral-rich foods during periods.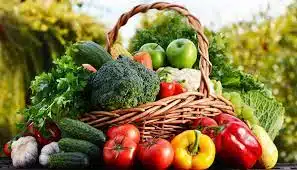 Eating natural and nutrient-rich food is the key to maintain a healthy balance during the menstrual cycle.
Leafy greens like Spinach, Kale, Broccoli are rich in the goodness of iron, folate, and vitamins.
These vegetables being a rich source of essential nutrients that can replenish blood loss during periods.
According to research, Calcium-rich foods can also relieve pain caused during periods and PMS.
Fruits
Fruits are the richest source of antioxidants and vitamins. Getting plenty of antioxidants and Vitamin C, and beta-carotene improves menstrual health.
Citrus fruits, broccoli, strawberries, and brussels sprouts are rich sources of Vitamin C.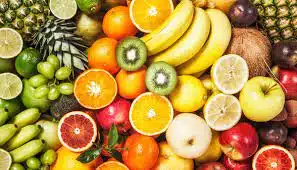 Sweet potatoes, carrots, and mango can provide you with beta-carotene. Banana is the best mood-lifting food you can eat.
The high dose of Vitamin B in bananas can help you survive mood swings with ease.
Seeds and Dry Fruits
Adding seeds and dry fruits to your diet during periods is an effective way to stay fit and healthy.
They can keep you satiated for a longer duration and can be a great idea to stay rejuvenated.
Dry fruits and nuts also make for a healthy snack to prevent you from eating junk food to satiate their hunger pangs.
These dry fruits and nuts are rich in Omega3 that helps you feel less bloated.
Dark Chocolate
Dark chocolate is a rich source of magnesium- known to temper mood swings, and it also regulates the happy hormone-Serotonin.
To get the desired serotonin boost, stick with chocolate that has 60% cocoa or higher.
Whole Grains
Whole grains contain nutrients that improve hormonal balance and reduce intense menstrual symptoms.
These grains have valuable amounts of fibre, protein, and Vitamin B that can reduce menstrual discomfort. On the other hand, foods with a High Glycemic Index can worsen your symptoms.
Oily Fish
Oily fish such as salmon and lake trout have valuable amounts of protein and healthy fats. Protein and good fats are vital for normalizing menstruation by balancing hormones.
Contrary to them, protein sources such as red meat and dark meat are rich in saturated fats, and these protein sources with saturated fats cause inflammation.
Flax Seeds
Flax seeds are a rich source of fibre, and they contain natural compounds that can help balance hormones.
Flax seeds also supply iron that can replenish blood loss during heavy bleeding. An extreme blood loss can cause anaemia.
Food Items to Limit
Alcohol
Alcohol may temporarily reduce the period cramps, but it can increase the estrogen levels that worsen the period symptoms.
Caffeinated Drinks
Caffeinated drinks are one of the main things you need to avoid during periods. They increase blood pressure and heart rate leading to tension and anxiety, thereby worsening the PMS symptoms.
Processed Foods
Processed and frozen foods loaded with unknown preservatives are not suitable for your body during periods. They interfere with hormones and amplify the discomfort.
Fatty Foods
Incorrect food choices during periods may worsen the issue, making you feel uncomfortable. Fatty foods interfere with your hormones leading to cramps and bloating.
Dairy Products
This fact might surprise you, but dairy products are not advisable to consume during periods. They are high in Arachidonic Acid, which triggers menstrual cramps.
Refined and Fried Foods
Fried foods like chips and snacks contain a high amount of trans-fats, and these fats can increase estrogen levels and contribute to worsened mood swings.
Refined foods like bread and pizzas can cause bloating and constipation, causing unwanted discomfort.
Foods With High-Salt Content
The hormone responsible for periods already causes water retention. Consumption of food items high in salt content like canned soups and bacon will cause a gassy and bloated stomach.
Periods are like a battle a woman fights with her own body. Women experience an array of emotions during that time of the month. Some women feel normal, while some go through extreme symptoms.
Turning towards food is a woman's instinct to seek comfort, and what one eats impacts their body and mind.
Instead of worrying about what to eat during periods, eat a well-balanced diet in the right proportions to help you manage your health all the time.