The 2022 Philippines Presidential elections were held on May 9 and Ferdinand Marcos Jr is heading to a landslide majority, who is the son of a former dictator Ferdinand Marcos Sr. There is no official declaration yet, but all trends have shown Marcos victorious.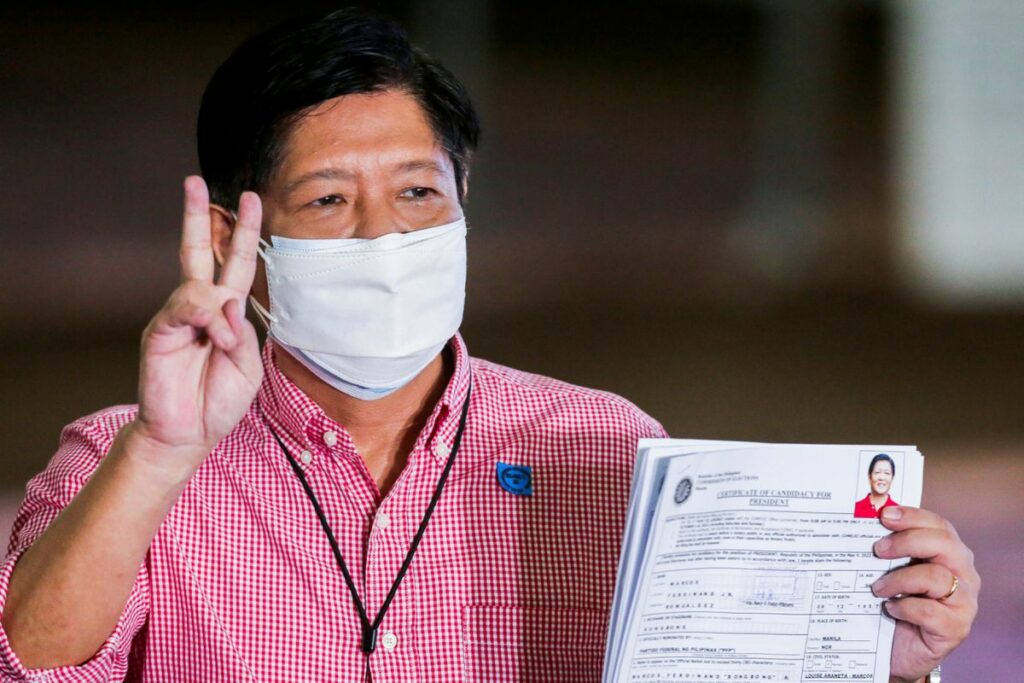 Marcos was facing 10 candidates for the president's post. The other heavyweights were the daughter of the country's outgoing infamous president, a human rights lawyer and a world famous boxer.
There are 67 million eligible voters in the Philippines. Election Commissioner, George Erwin, was quoted saying he was "overwhelmed by the number of voters flocking to polling centers despite the pandemic threat." Votes counted from 95.97% of precincts show 'Bongbong' leading with 58.82% of votes whereas his rival Leni Roberdo so far has won 28.03% of the votes.
There are vice-presidential elections also going on simultaneously in the island nation. Sara Duterte, who is the daughter of current President Rodrigo Durtete is leading the race and poised to become the Vice President of the country. According to officials elections were relatively peaceful with some cases of violence which were managed but some students staged a protest outside the election commission citing election irregularities.
Ferdinand Marcos Jr's father was the 10th president of the Philippines from 1965 to 1986. He was a dictator, who ruled under martial law between 1972 and 1986. Allegations of fraud, corruption and human rights abuses led to a revolution and ousted him. After that, he fled to Hawaii with his family. Macro is a  former senator and governor. He is known by his nickname "Bongbong". He spent his early life studying in England when his father imposed Martial law back at home.
Marcos has not revealed anything substantial about his post-election policies but he dropped some hints. He is going to focus on the current President Rodrigo Durette's policy of investing heavily in infrastructure, which the Philippines desperately needs. Another policy decision is going to be to have close ties with China to benefit from cheap interest rates.
The Philippines suffers from deep poverty, unemployment and decades-long Muslim and communist insurgencies. The next president may have to face the demands of prosecuting the outgoing President Rodrigo Duterte for the excesses he committed during his anti-drug crackdown.
There have been speculations regarding how the Marcos presidency is going to be? He didn't shy away from praising his father as a genius and a statesman during an election campaign. But it is very unlikely that he is going to rule like his father because people were not very happy with Rodrigo Duterte. Although It is expected that the island nation is going to have a strong president.
Marcos is going to inherit a troubled economy which has been in a free-fall even before the pandemic. The Philippines currency has been witnessing devaluation against the dollar since the beginning of the pandemic.
Marcos foreign policy would not see any drastic changes from the previous government. The manila-Washington relationship is not going to be stable while there could be changes in the ways of dealing with China.
Edited by : Aaradhana Singh