Pixar has a remarkable history of superhit animated movies, the specialty of these movies have is the extraction of real-life and adding magic to it. Soul and Coco have given us such a fantastic thinking process of the afterlife; it is so apt.
That most of us have started believing these as the truth. The essence of these movies lies in the power of love. Elsa's sacrificial love for the people of her kingdom and Coco's love for her father, and many more.
These movies tell us what is essential in our life. Moreover, Pixar movies tell us that the hidden power in us lies in the depth of our insecurities, so to make our weaknesses our strength is what makes us magical.
Overview of Turning Red
As per the trailer of Turning Red, it is a story of an enthusiastic and energetic 13-year-old Melin Lee, also nicknamed Mei Mei. She has the best grades. Mei does her best in music and sports to accomplish whatever she wants, a complete nerd.
She is happy about this fact. Mei Mei has friends who love her and a family who expects too much from her and adores hers.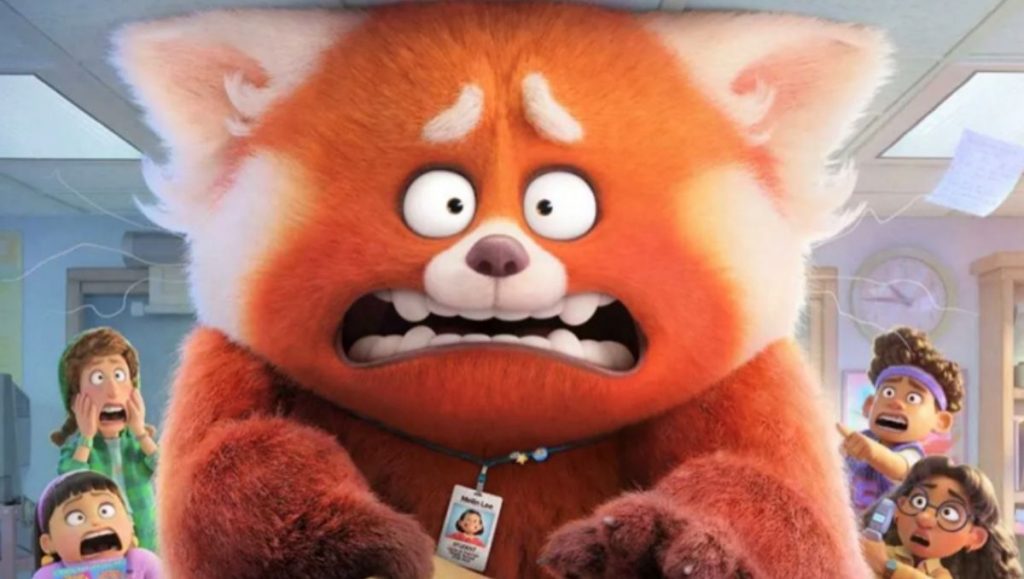 One night, after a scary dream, Mei Mei turns into a giant red panda. She later learns that her ancestors have a mystical connection with the red pandas, and she can turn from a red panda into a human only by controlling her intense emotions.
The best part comes when Mei starts to like her new way of life as a red panda and it makes her feel more robust, unique, and exceptional in her sense.
The tagline "It's gonna be Mei" makes us realize that Melin will not suppress who she is; instead, she is just going to face her identity.  
The movie is going to have Billie Elish and Finneas for the songs. Uniquely, the film is an inspiration from the early 2000s culture of Canada. Turning Red director Dome Shi says, "We needed our character Mei to be obsessed with something that her mom would disapprove of.
The Boy bands were the first step into the world of boys for many girls that age. The guys were all super pretty, polished, soft, and loving, and they had a way of bringing girls and their besties together. Plus, I thought it'd be cool to create an animated boy band."
 Characters
Rosalie Chiang plays young Melin's voice and Sandra Oh has played her mother Ming's voice. There are Ava Morse, Hyein Park, and Netflix teen comedy series Never Have I Ever's protagonist Maitreyi Ramakrishnan played Mei's friends. 
Review by Audience
The trailers of Turning Red had got fantastic reviews by people.
Most YouTube comments like "The "It's gonna be Mei" when she looked in the mirror was a nice choice!", "I like how she knows she's a nerd and doesn't care if other people make fun of her for it or have a problem with it.
She knows who she is and isn't afraid to let other people know" took a tremendously positive response. 
Like Encanto, Turning Red reveals the possibility of being unique when the world thinks of you as unfit in society.   
Kareem Daniel (Chairman, Disney Media & Entertainment Distribution) said that Disney+ subscribers had shown their love for Soul (Academy Award-Winning) and Luca, which was critically acclaimed when they premiered on the OTT streaming service.
The Disney+ team looks forward to bringing the viewers Pixar's next incredible feature film, "Turning Red." 
Like Soul and Luca, due to Covid, Turning Red will also get directly released on Disney+ instead of going on theatre screens. The release date is 11th March 2022.