On January 13, PM Narendra Modi is scheduled to flag off "Ganga Vilas," the longest luxury river cruise in the world.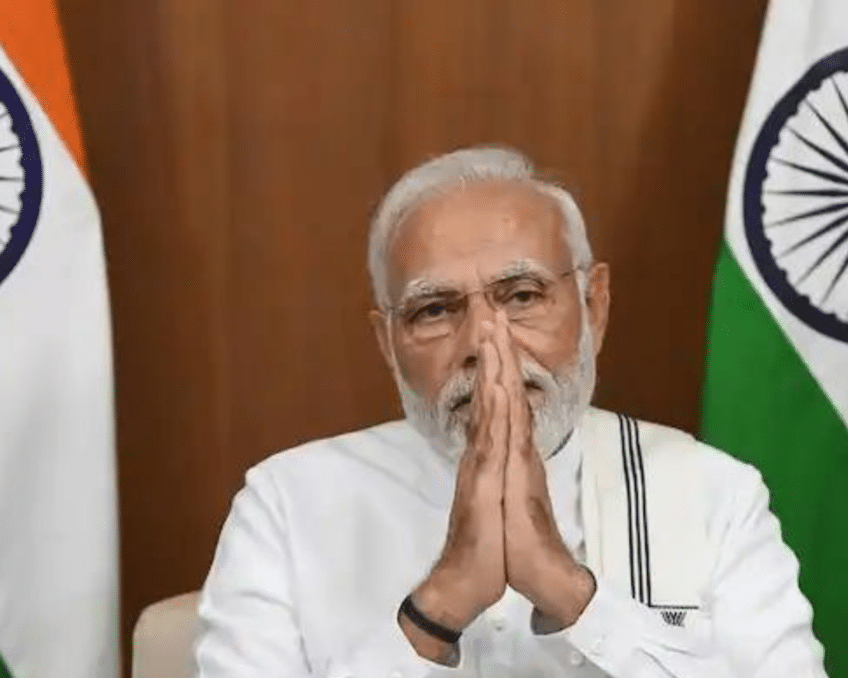 Prime Minister Narendra Modi will use a video conference in Varanasi, his parliamentary district, to officially launch the world's longest river cruise, "Ganga Vilas."
With 32 Swiss passengers on board, the cruise ship will sail 3200 miles in 50 days, passing over 27 river systems.
At the flag-off event at Ravidas Ghat, Chief Minister Yogi Adityanath and Union Minister of Ports, Shipping, and Waterways Sarbananda Sonowal will be present. After that, they'll establish a posh tent city along the banks of the Ganges.
In addition to visiting more than 50 tourist destinations, including world heritage sites, the ship will go through 27 river systems in Bangladesh and India.
Following the flag-off, the Ganga Vilas will depart for Dibrugarh carrying 33 passengers, including 32 Swiss and one German. The 62.5 m long, 12.8 m wide, and 1.35 m deep vessel will travel 3200 kilometres while navigating 27 different river systems in Bangladesh and India.
Notably, this will be the world's longest river voyage made by a single river ship. On March 1, the Ganga Vilas Cruise will make stops in well-known towns including Kolkata and Dhaka on its way to Bogibeel in the Dibrugarh region of Assam. Additionally, the massive cruise will travel by national parks and reserves like the Sundarbans Delta and Kaziranga National Park.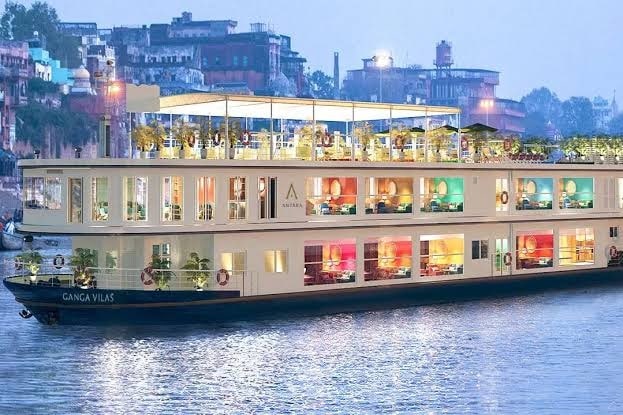 The cruise currently has 32 guests from Switzerland on board when it left Kolkata on December 22, and is anticipated to arrive in Varanasi on January 9.
Swiss travellers will visit Varanasi and tour the city's holy sites, according to Raj Singh, Director of Ganga Vilas Cruises.
Before the flag-off, On January 12, the Prayagraj division of the Department of Cultural Affairs will also host a concert by well-known Bollywood singer-composer Shankar Mahadevan in the courtyard of Kashi Vishwanath Corridor as a welcome to the Swiss tourists.
It is said that eighty persons can board the lavish ship, which also features 18 suites and all other required facilities. The ship's tastefully decorated rooms are constructed with a unique style and a futuristic outlook.
There will also be facilities including a gym, spa, outdoor observation deck, private butler service, music and cultural events, etc.
The suites are furnished with a range of conveniences, including a bathroom with a shower, convertible beds, a French balcony, an LED TV, a safe, smoke alarms, life vests, and sprinklers, according to UP tourist representatives.
The Antara Luxury River Cruise, which is offering the bundle, has kept the price of the cruise a secret. although it is believed that after the flag-off event, the price will be revealed to the public via their website.
But the same company's "Incredible Benaras" package has a base price of Rs 1,12,000 per person. Kaithi and Varanasi are connected by a four-day journey.
Details of Flag-off event
The launch of "Ganga Vilas Cruise," and planning for the event has begun, district officials announced on Thursday. On January 13, Prime Minister Narendra Modi will launch the world's longest ship voyage, departing from Varanasi in Uttar Pradesh and travelling via Assam and Bangladesh to Dibrugarh.
Even though the district administration has not yet received a formal programme from the Prime Minister's Office, preparations have already begun.
It will be flagged near the Ravidas Ghat boarding point. The event is said to be a grand affair with singers and dancers' performances and presentations of the cruise itself.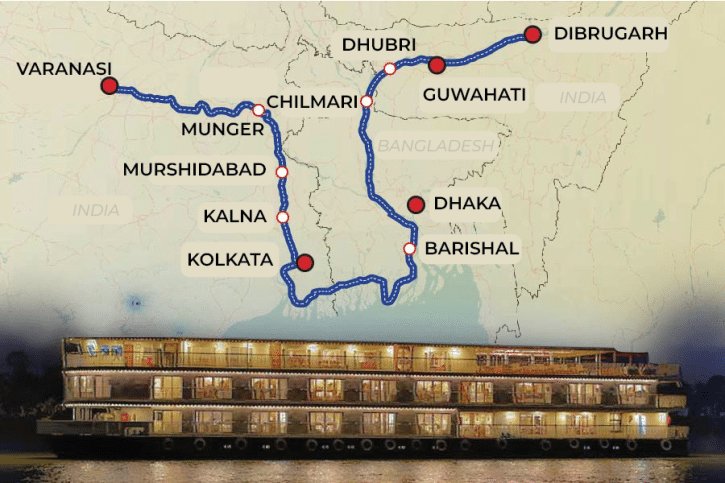 About Ganga Vilas
On the inside, there will be a tonne of entertaining things on the luxury cruise, including live music, cultural programmes, a gym, a massage, an outdoor observation deck, personal butler service, etc. There will be room for 80 guests on the voyage, according to the official statement. The Ganga Vilas cruise, which has 18 suites, was constructed with a distinctive design and a modern idea. According to the website, "This cruise will meander through numerous famous locations along Kolkata's River Hooghly to Varanasi's River Ganges."