Protests against the French government's proposed pension reform have continued in Paris, with riot police clashing with protesters on Friday night.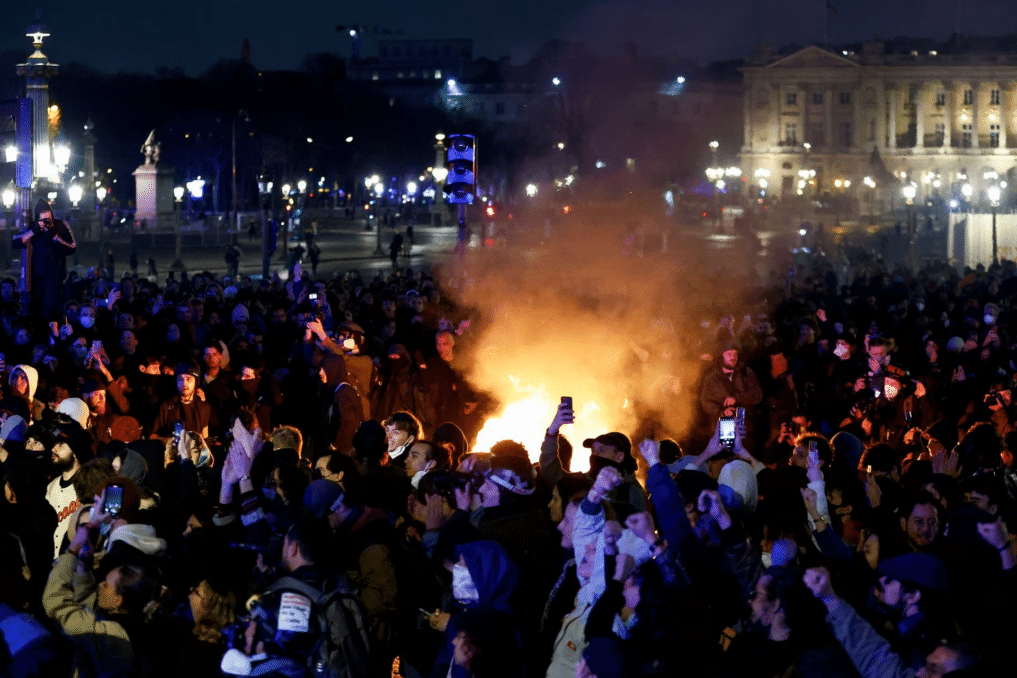 On Friday, March 17, riot police clashed with protesters gathering to express their displeasure with the government's proposed pension reform, sparking a fresh round of demonstrations in Paris. This is the most recent in a string of protests that have erupted around the nation since the beginning of the year, sparking a wave of strikes and escalating discontent. The protests threaten to be as major as the "Yellow Vest" rallies of December 2018, posing the gravest danger to President Emmanuel Macron's government's authority to date.
Cops and Protesters Clash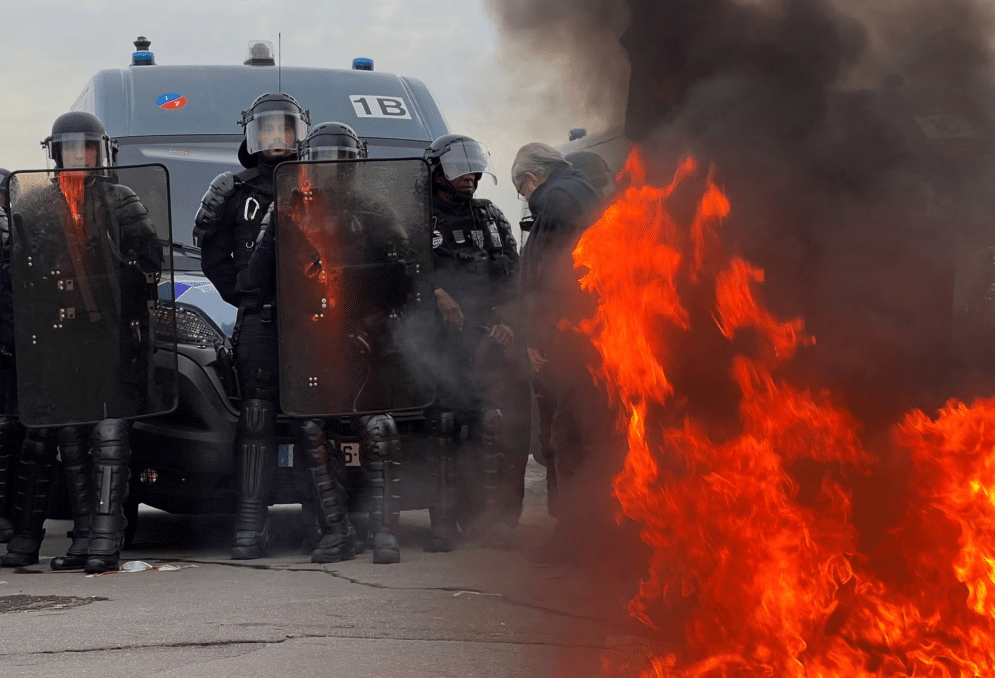 In Paris' Place de la Concorde, close to the Assemblee Nationale parliament building, riot police engaged in combat with protesters. Protestors screamed "Macron, Resign!" and squared up to a line of riot police. The police further used tear gas to control mob unrest.
Thursday's Conflict
After similar chaos on Thursday, after Macron opted to push through the contentious pension reform without a parliamentary vote, violence broke out on Friday night. The government claims that the change is necessary to prevent the system from going bankrupt and will raise France's state pension age by two years to 64. Most voters and unions are in disagreement.
Public Dissatisfaction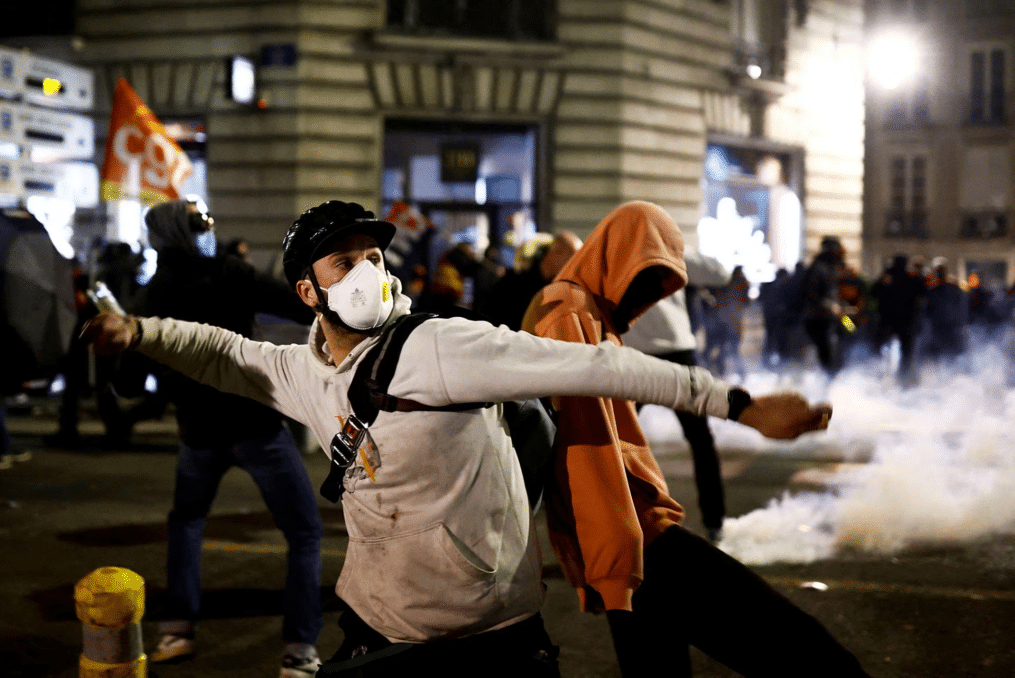 The official retirement age in France, which is among the lowest in the OECD, and due to strong national sentiment will likely remain at 62. According to a Toluna Harris Interactive poll conducted for RTL radio, more than 80% of respondents disapprove of the government's choice to abstain from a vote in parliament, and 65% want strikes and protests to continue.
Association of Unions
The major unions in France announced that they will continue to mobilize to reverse the amendments. This weekend will see protests, and Friday will mark another day of widespread labor unrest. The prestigious Baccalaureate high school exams could be impacted by the teachers' unions' plan for strikes the next week.
Abstaining from the Bill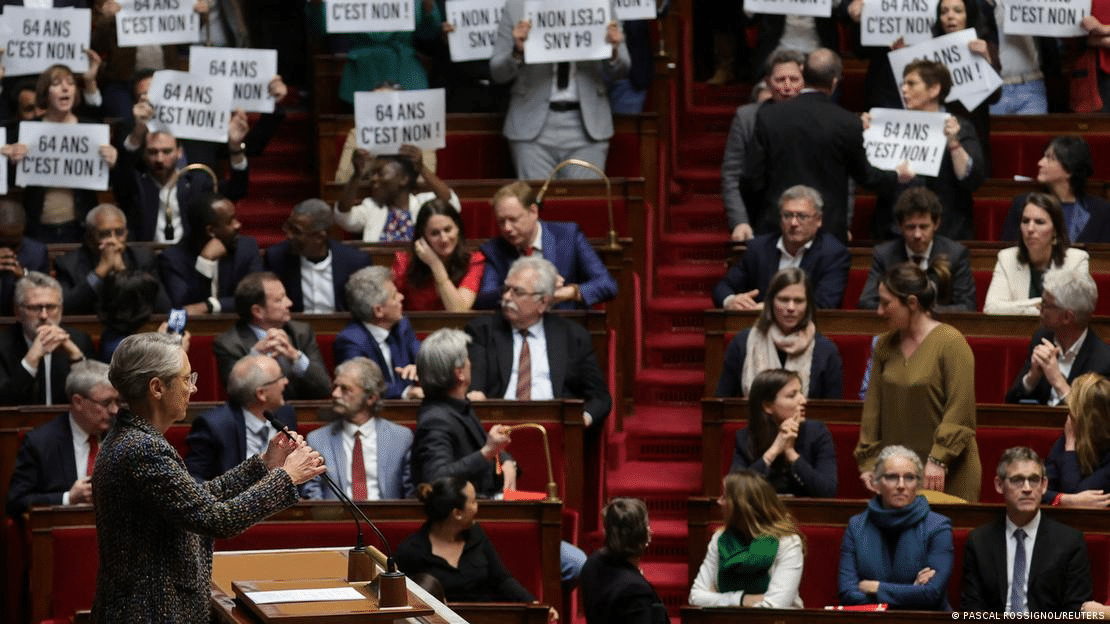 On Friday afternoon, opposition legislators from the left and center submitted a resolution of no-confidence. Such a coalition has been rejected by the conservative Les Republicains (LR) party's leadership. They had not sponsored the initial motion of no confidence that was introduced on Friday. Although some LR politicians have indicated they would break ranks, it would be difficult to pass the no-confidence motion without the support of all 61 LR lawmakers, as well as all the opposition lawmakers. Even though "by trying to bypass parliament, Macron has already weakened his position," Berenberg Chief Economist Holger Schmieding anticipated it would be the same again this time.
Parliamentary votes were most likely to take place over the weekend or on Monday. Considering that government officials are already putting together more socially conscious policies, Macron will want to turn the page quickly. In addition, he has the option of dismissing Prime Minister Elisabeth Borne, who has been at the center of the pension discussion, at some point. But neither action—nor both—might be quite effective in calming unrest on the streets.