Anti-Narcotics Cell of Mumbai Police arrested four people for smuggling drugs in Mumbai mephedrone in Mumbai. After being tipped off, the first two were nabbed on the 8th July. Following which Police next picked up the next two on the 13th July.
On the 13th of July, 2022 The Anti-Narcotics Cell of Mumbai Police took into custody four people carrying out a drug trafficking racket. They busted their operation and seized mephedrone worth over Rs. 25 lakh, said an official.
The Ghatkopar unit of Anti-Narcotics Cell got a tip regarding two of the four accused. The cell set a ploy to nab the two at Shivaji Nagar in the suburb of Govandi and did so on the 8th of July.
The accused, Asif Wadkar (33) and Hareshwar Patil (26) are residents of Ratnagiri and Pen in the Raigad district respectively. Following the arrest of the two, the Anti-Narcotics Cell seized 170gm of mephedrone worth Rs. 25.5 lakh from the accused.
Subsequently, when interrogated, the two confessed to the police that the source of the contraband was acquired from two other men named Prashant Balaram Thakur (41) and Darshan Patil (26), both residents of Pen.
Following the interrogation, DCP Datta Nalawade of the ANC formed two teams and dispatched them to Pen. Prashant Balaram Thakur and Darshan Patil were thereafter arrested.
An investigation into the racket showed that Thakur assisted in the manufacturing of the substance along with six other people aiding him at Pejari in Alibag in 2021. The Navi Mumbai crime branch raided the place as well in December 2021 and seized 2.5 kgs of mephedrone, added the official.
Mephedrone, colloquially known as meph, m-cat or meow meow, is a stimulant drug. Fundamentally, what this means is the drug speeds up messages travelling to the brain. Mephedrone is among other psychoactive substances. They are designed to produce similar effects to other illicit drugs like cocaine and ecstasy. Overdosing on mephedrone could lead to seizures, respiratory failure and even death.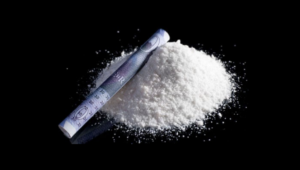 Recently, the crime branch has been cracking down on multiple drug trafficking rackets and seizing contraband worth lakhs. Despite media claiming their focus just on Bollywood celebrities, the anti-narcotics cells of various cities have picked up the pace. Further, they have been busting peddlers and larger rackets consistently.
Narcotics Control Bureau (NCB) has been taking utmost care to continue seizures of illicit substances and has had an increase in the number of arrests made.