13 dead in Ecuador and Peru in 6.8 magnitude earthquake. President urged people to be calm and alert. Authorities said that there was no danger of a tsunami.
At least 13 people were killed, and several wounded, and many buildings and schools were damaged in a powerful earthquake that shook Ecuador and Peru midday Saturday, Ecuador's President said.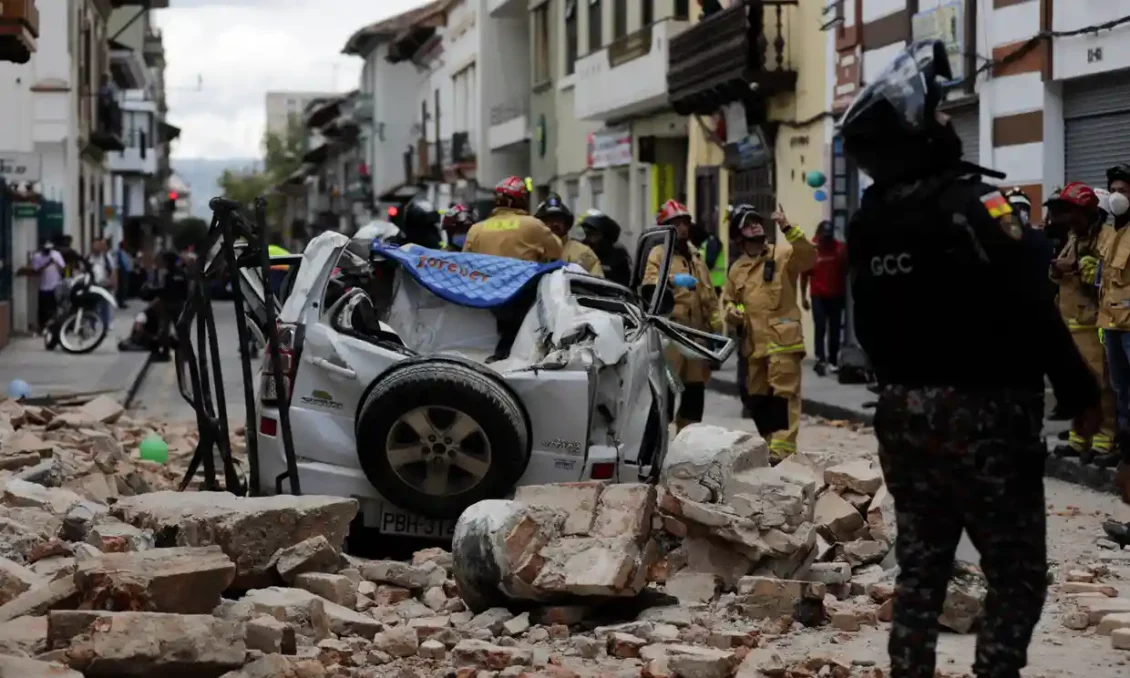 Destroyed buildings and homes, crushed vehicles, and debris could be spotted on the roads in cities such as Machala and Cuenca, as rescue officials rushed to the aid of injured people while panicked residents ran for their survival.
According to The United States Geological Survey (UGCS), the quake scaled up to a magnitude of 6.8, which is fairly high for a country like Ecuador, and a depth of 41 miles (66 kilometres). The Epicentre of the earthquake was in the Ecuadorian Municipality of Balao, sharing border with Peru, said the authorities.
Ecuador's President said in a statement that ministries have been activated and assured that they have enough resources to repair damages from the earthquake.
Ecuadorian Cities Ravaged
Magaly Escandon, a sewing supply saleswoman in Cuenca, told AFP that she went out into the street and was transfixed by the sight of people screaming and running in horror.
Moments after the quake, the Ecuadorian president explained in a tweet that the quake left eleven people dead in the province of El Oro and one in the province of Azuay. More than 120 were injured during this quake. In Peru, the earthquake caused minor damages, but Peruvian Prime Minister Alberto Otrola said that a 4-year-old girl died from head trauma after her home collapsed in the Tumbes region.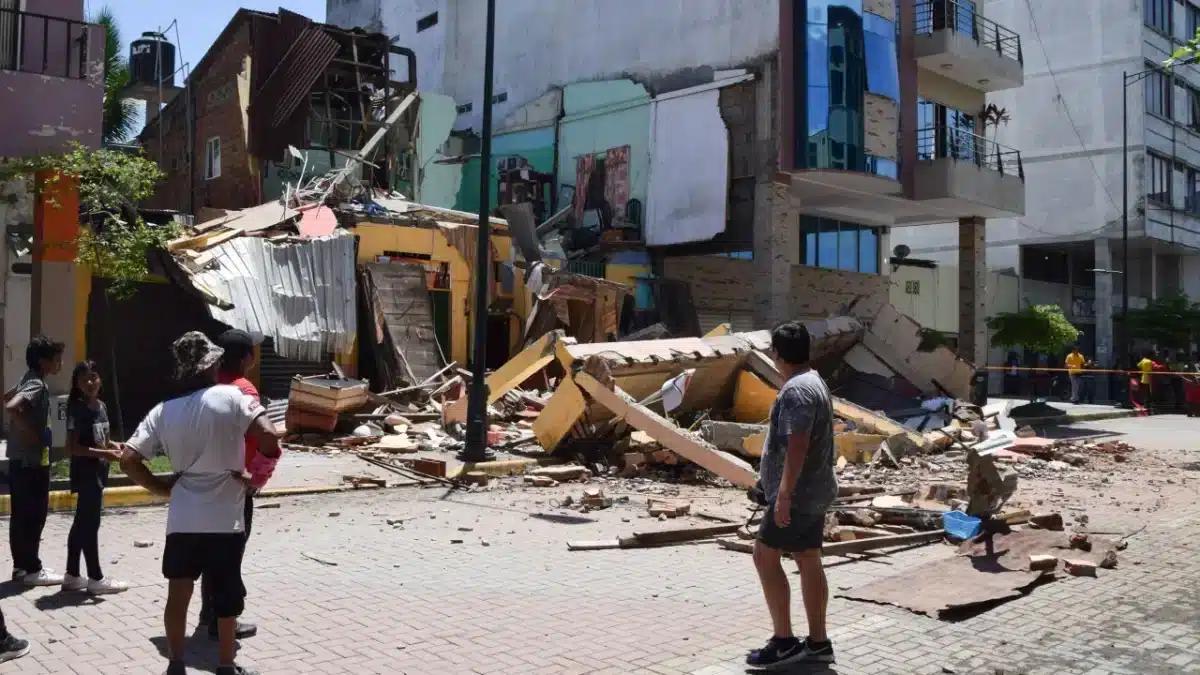 Tremors from the earthquake were also felt in other cities such as Guayaquil, Quito, Manabi and Manta said social media reports.
President Lasso calls for Unity
Ecuadorian President Guillermo Lasso expressed his support and called for people to be calm and alert, and asked them to be informed through official channels, in a message regarding damaged buildings and homes.
As many as seven homes were destroyed and fifty were damaged. Twenty educational buildings and thirty health centres were affected by the earthquake. Roads were blocked by landslides and the Santa Rosa Airport suffered minor damages, confirmed the authorities.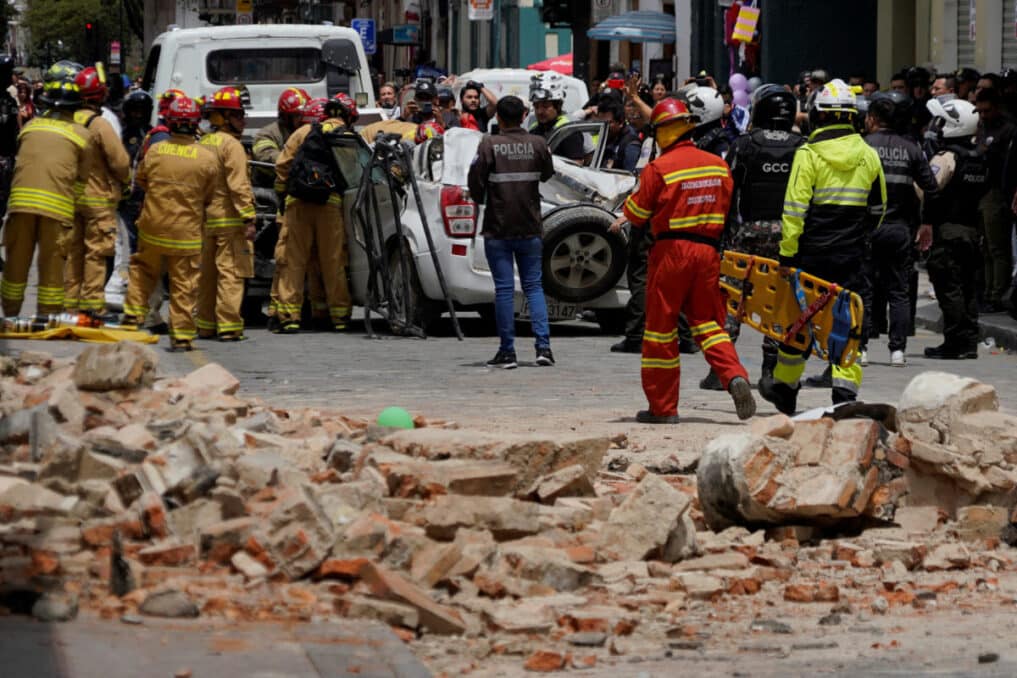 Quito's Risk Management office reported that a wall of a house collapsed on a vehicle and left a person dead in Cuenca. Consequently, AFP journalists in the city also reported that old houses in the historical centres had suffered damages due to the quake.
There were two weaker aftershocks after the initial quake in the following hour, according to Geophysical Institute of Ecuador. Mario Ruiz, director head of the institute said in an interview with FM Mundo Radio that this is relatively a high magnitude for their country.
Furthermore the authorities said that there was no danger of a tsunami.
Peruvian seismological authorities initially recorded a magnitude of 7.0, but hours later it was downgraded to 6.7. The Peruvian authorities reported that the tremors mostly affected the northern region of the country, but they caused no immediate harm to people or houses and structures.