On Sunday, President Droupadi Murmu, nominated governors for 12 states and one union territory while accepting the resignations of two other governors, Radha Krishna Mathur of Ladakh and Bhagat Singh Koshyari of Maharashtra. Of the 13 states, elections will take place soon in Meghalaya and Nagaland.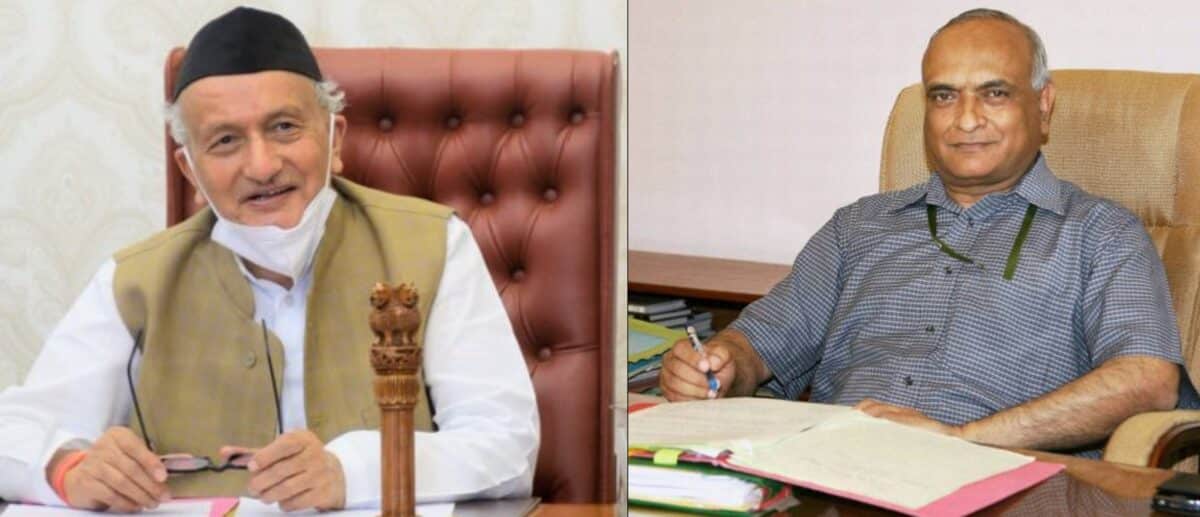 Table of Contents
Four BJP leaders, former SC judge among 6 new governors appointed by President Murmu
Gulab Chand Kataria has been named as the governor of Assam, Justice (retired) S Abdul Nazeer has been named as the governor of Andhra Pradesh, Lakshman Prasad Acharya has been named as the governor of Sikkim, C. P. Radhakrishnan has been named as the governor of Jharkhand, Shiv Pratap Shukla has been named as the governor of Himachal Pradesh, and Lieutenant General Kaiwalya Trivikram
Justice S. Abdul Nazeer, a former justice of the Supreme Court, took part in the historic ruling on the Ayodhya property dispute. He was one of the five judges who heard the "triple talaq" case, but together with Chief Justice of India J. S. Khehar, they reached a minority conclusion.
Murmu has reshuffled seven governors, in addition to making new appointments.
Sushri Anusuiya Uikye, the governor of Chhattisgarh, has been named governor of Manipur; La Ganesan, the governor of Manipur, has been named the new governor of Nagaland; Phagu Chauhan, the governor of Bihar, is now in charge of Meghalaya; Rajendra Vishwanath Arlekar, the governor of Himachal Pradesh, is now governor of Bihar; and Ramesh Bais, the governor Furthermore, Brigadier B D Mishra, a former governor of Arunachal Pradesh, has been appointed L-G of Ladakh.
"The appointments stated above shall be effective as of the dates they take up their respective roles," the announcement reads.
As a councillor in the Raipur Municipal Corporation, Bais, the present governor of Maharashtra, started his political career in 1980. His seven subsequent victories for the BJP in the Raipur Lok Sabha constituency earned him the moniker "giant killer." He held a variety of prominent posts in the party before being chosen in 2019 to serve as governor of Tripura.
Bais took up residence at Ranchi's Raj Bhavan in July 2021. During his political career as a congressman, he had beaten political heavyweights including V C Shukla of the Congress and Bhupesh Baghel, the current chief minister of Chhattisgarh.
BS Koshyari Exits As Maharashtra Governor
Bhagat Singh Koshyari, whose resignation as governor of Maharashtra has been approved by the President, will be replaced by Ramesh Bais, a former governor of Jharkhand. Because they feel that Mr Koshyari's controversial remarks about icons have affected Marathi sentiment, the opposition leaders have welcomed his departure from Raj Bhavan.
80-year-old Koshyari informed Prime Minister Narendra Modi last month that he intended to step down from his position. "Governor Koshyari has declared his willingness to spend the balance of his life in reading, writing, and other leisure activities," reads a statement from Raj Bhavan.
Mr Koshyari stirred up controversy in November of last year by referring to Chhatrapati Shivaji as "an icon of the bygone days." Top BJP officials were compelled to get involved in the argument as the political opposition accused the governor of disrespecting the Maratha ruler. Prior to it, he sparked controversy by claiming that Maharashtra would run out of money if Gujaratis and Rajasthanis departed.
2019 saw the appointment of Mr Koshyari, a longtime member of the RSS who has served as both a Chief Minister and a Member of Parliament in both Houses. Due to his divisive statements and multiple run-ins with the Uddhav Thackeray government, he frequently made headlines throughout his rule.
The President also accepted Radha Krishna Mathur's resignation from her post as Lieutenant Governor of Ladakh.