A huge protest broke out outside the Sultanpuri police station over the death of a 20-year-old woman whose body was found naked nearly an hour after the incident.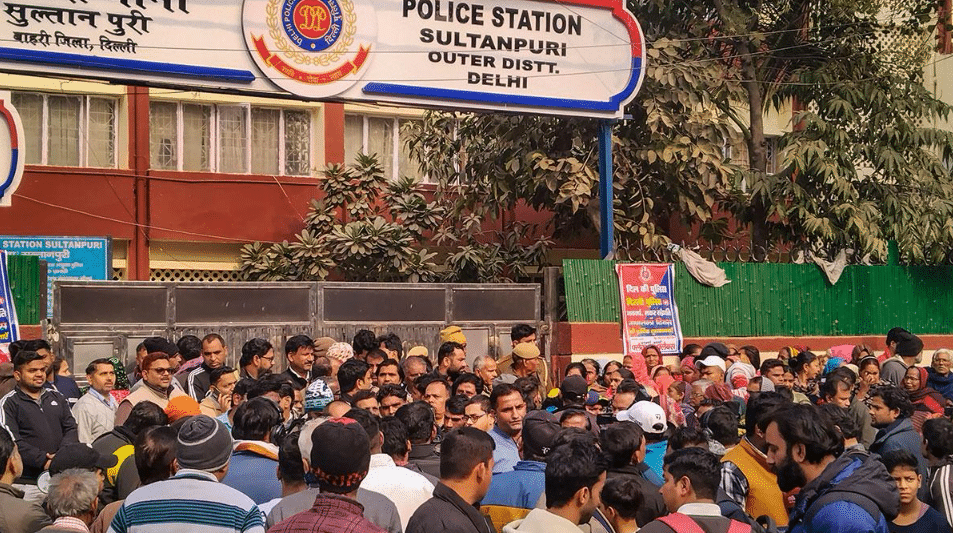 Outside the Sultanpuri police station
A massive protest broke out outside the Sultanpuri police station on Monday afternoon over the death of a 20-year-old woman who was dragged for 4km from Sultanpuri to Kanjhawala on January 1.
Hundreds of protesters gathered outside the police station and demanded justice for the deceased woman. While shouting slogans and demanding justice for the woman and her family, a group of women also blocked a Delhi Police car from entering in to the police station.
Sundari Devi, one of the women who was protesting outside the police station said, that the state in which the body was discovered also led them to suspect that the woman was sexually assaulted.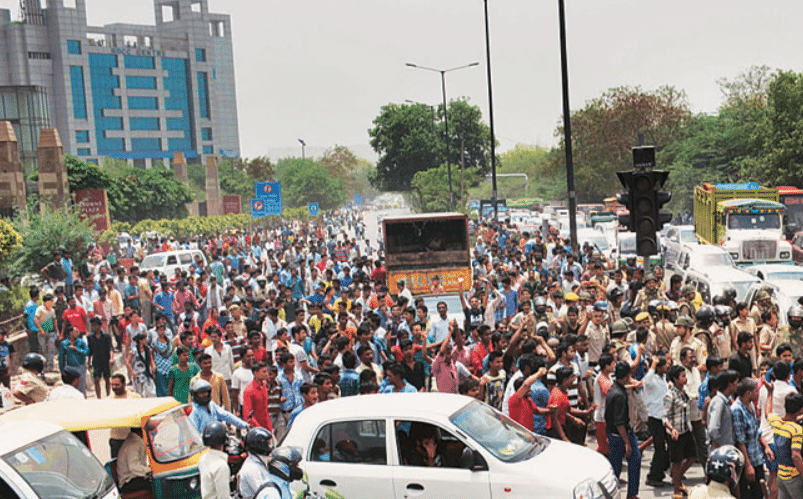 She further, stated that the police should do a proper investigation so that the truth can be revealed. How can they (the accused) not realize that they had hit a woman on a Scooty and that her body was entangled in the car's undercarriage? We want the accused to face strict punishment.
Nearly, an hour after the incident the women's body was founded naked. The police authorities claim, that her clothing was torn off because she was dragged for a long distance.
What are the chances that she would be discovered naked at such a time when people are wearing five layers of clothing in the winter? said one of the protestors.
The victim's mother, Rekha Devi said that "It was not at all an accident. What sort of accident is this when there was not even a single cloth on my daughter's body. We want a complete investigation".
According, to the police her body was stuck between the rear tire and the car. When the accused found the woman's body, they allegedly removed it from the car's tire and fled from the spot.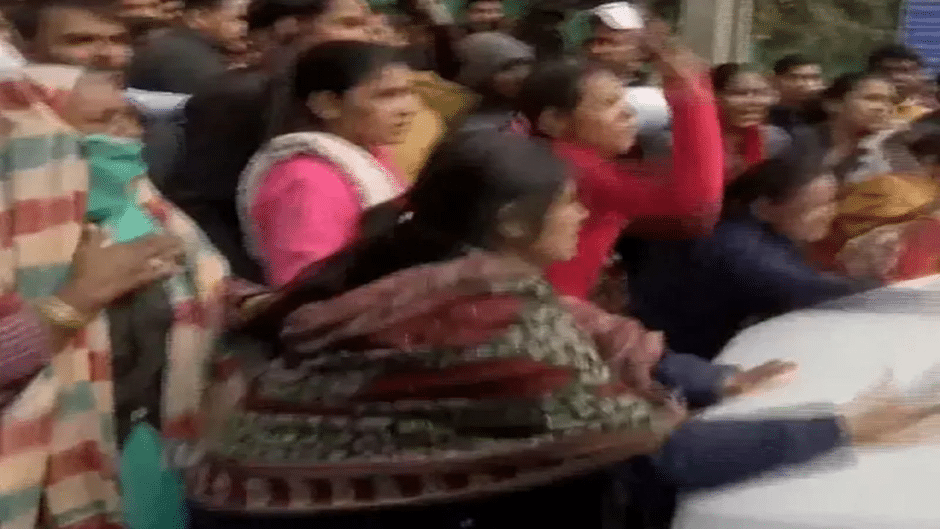 The Delhi Police have detained all five of the individuals Deepak Khanna (26), Amit Khanna (25), Krishan (27), Mithun (26), and Manoj Mittal (27) who are accused of killing the woman.
Chief Minister, Arvind Kejriwal said, that he has requested Delhi Lieutenant Governor VK Saxena to take exemplary action against the accused. Talked to the Honourable LG about the Kanjhawala incident and requested to take strong action against the offenders, the strictest sections of IPC should be applied to them. Even if they have strong political ties, no mercy should be displayed. He promised to take strong action. The Delhi Police is under the jurisdiction of the Ministry of Home Affairs, and not the state government, he said.
Read more: We say don't kill her for she is a creator but where are those 9 million 'Missing' girls?