The "Hermit Kingdom" declares the first COVID-19 death amid a devastating first wave of infections.
PYONGYANG: After 2 years of declaring itself "COVID-19-free", North Korea reports its first death. State television confirmed speculations of wide-spread COVID infections.
KCNA(Korean Central News Agency) reported 6 deaths, of which one tested positive for COVID-19. Nearly 200,000 citizens are reportedly under isolation and monitoring. There is no official count for cases as the regime has no mass testing protocol in place. In fact, the founder of NKNews reports that only 64,000 COVID-19 tests are on record.
Official KCNA COVID-19 Release:
The release notes that Kim Jong Un met with officials to discuss the recent case spike in the country. Prior to May 12th, over 300,000 people had reported symptoms of an "unidentified fever" which spread rapidly. North Korea still remains tight-lipped on whether all these cases are COVID-19 related.
Vaccination crisis:
Earlier, Pyongyang leadership requested 1.7 million doses but later withdrew from all negotiations. An insider website stated that "it would be difficult for North Korea to accept vaccine deliveries because of its strict pandemic border measures have prevented nearly all people and goods from entering the country." in 2020.
US officials and international vaccine organizations claimed the regime was uncooperative in the deals and eventually pulled out. This left millions vulnerable and without access to vaccines. North Korea is allegedly using the lockdowns as a prevention method since vaccines are currently unavailable for the most part.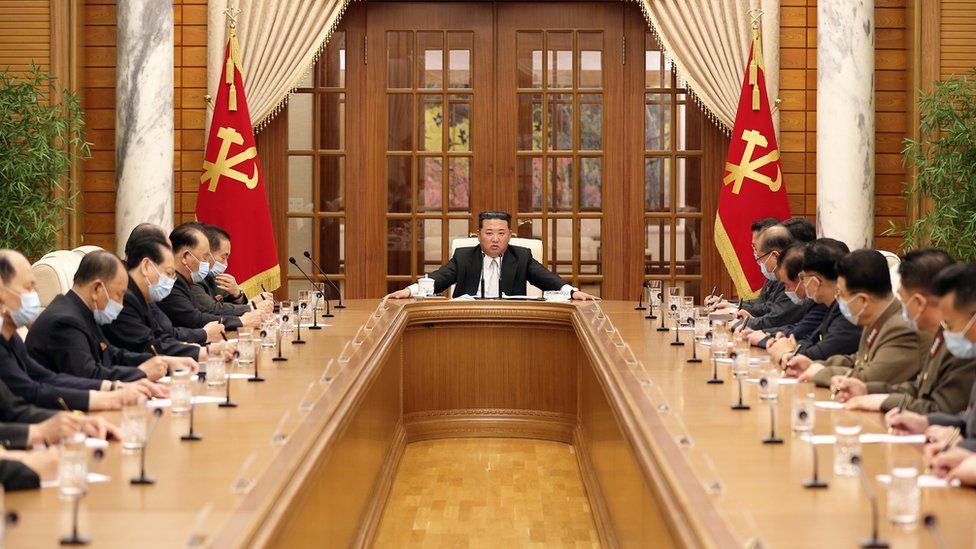 Famine on the horizon:
The last major famine in the country took place in the late 90s, killing millions. most crops failed for multiple years in a row and economic instability reached an all-time high. An overwhelming portion of the workforce centres around agriculture and single-crop cultivation. These individuals may not be able to return to the fields come harvest season. This could cause widespread famine and a deep economic crisis.
The country only has around 20% of arable land and that too for only 6 months a year. The country experiences harsh winters, causing all farming to cease. This allows only one crop per cycle under a food rationing system. While this system proved effective initially, it grew saturated and no longer produced a surplus.
Once the food rationing system broke down, people began attempting to escape starvation in other nations. Reports state that the defectors(people who leave the country without prior authorization) receive long years in labour camps. Some claim that up to 4 generations of a family could be made to serve time for one person's crime.
North Korea's notoriously poor rural dwellers were originally pushed into poverty due to the famine. Defectors who escaped, recall families surviving on just grass when food was unavailable. The government named this period the " March of Hardship", stretching from 1994 to 1998. Children born in this time period are described as 'malnourished' and 'emaciated' at times.
A PR campaign spearheaded by Kim Jong Il banned the words "famine" and "hunger. Anyone who used the words to describe deaths was at risk of apprehension.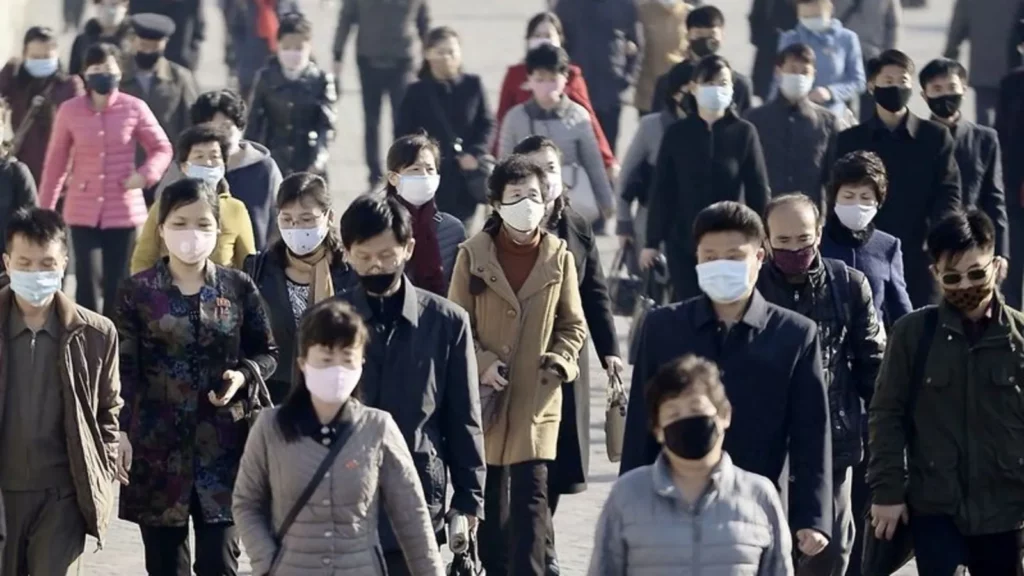 What's Ahead?
Limited testing capacity puts the country at a severe data collection disadvantage. Lack of digitization and poor public messaging could plague the pandemic response. Experts also agree that the government does not have a sophisticated essential-good delivery system. There is no way for citizens to receive aid at their doorsteps in strict lockdowns.
The procurement of vaccines itself could take months and the effort to properly innoculate the public, even longer. North Korea is expected to reach out to China, their closest ally for vaccine assistance.
Lack of access to quality healthcare as reported by UNICEF could also result in heightened death rates. People born during the famine could also be at risk due to the lack of nutrition received in their childhood.
South Korea and the US have acknowledged Thursday's release and have offered to explore aid options, though the DPRK is yet to acknowledge both offers.
Read More-https://asianatimes.com/north-korea-reported-its-first-covid-19-outbreak/