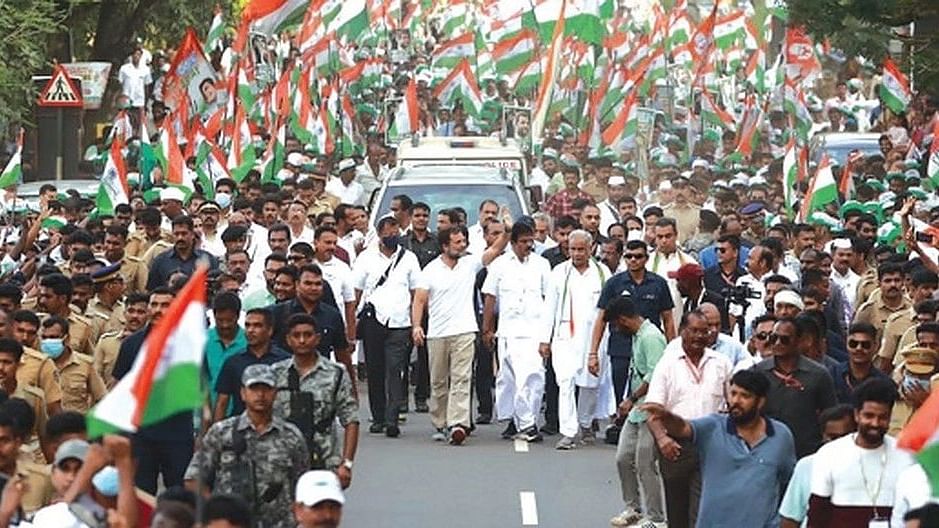 Table of Contents
In a rare interview with a Italian Daily Newspaper, Rahul Gandhi , the Congress leader ,opened up on his experience with Bharat Jodo Yatra ,the strategy that can be employed to defeat the BJP in 2024 Polls ,communal violence ,Russia-Ukraine Conflict ,India-China Conflict etc.
Rahul Gandhi on Bharat Jodo Yatra :Gandhi claimed that the journey was more like a Tapasya(Sacrifice)."Some translate it as Patience ,It is an action that generates warmth ,makes you look inside yourself and makes you understand the extraordinary resilience of the Indians" ,says Gandhi. "Through this Yatra we crossed the limits and thought far beyond what we think" says Rahul Gandhi .Bharat Jodo Yatra(Unite India March) was a mass movement led by the Indian National Congress leader Rahul Gandhi .He started the foot Yatra from Kanyakumari on 7th ,September ,2022 and ended it in kashmir on 30th, January ,2023,where he unfurled the Indian tricolour flag in Lal Chowk ,srinagar .He travelled about 4080kms in about 150 days .During the Yatra ,people also joined him and politicians of opposition parties like Farooq Abdullah,Mehbooba Mufti ,Omar Abdullah ,economists like Raghuram Rajan ,Actors like Swara Bhaskar also joined it. Throughout the Yatra ,Rahul Gandhi gave speeches highlighting on the need to unite India ,inflation in india ,press freedom , unemployment, Economy and it could be interpreted from them, that he offered a critical analysis of the present govt.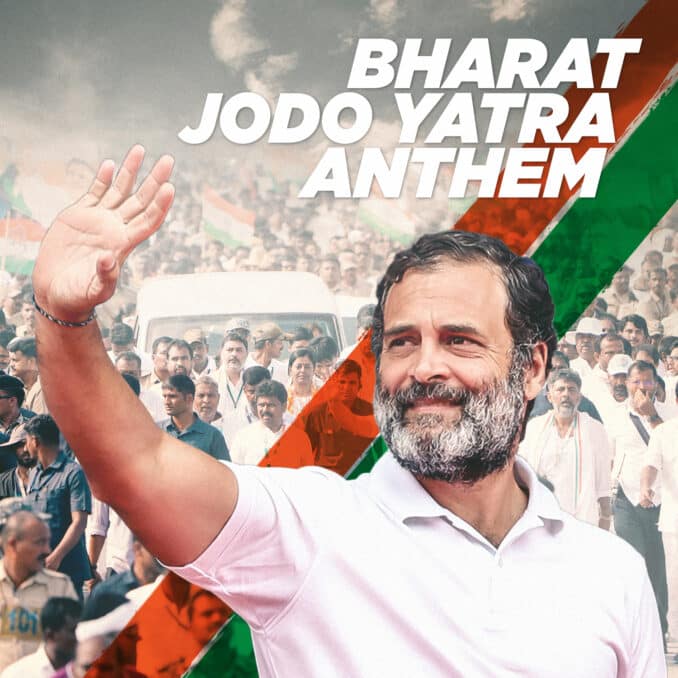 Rahul on Polarisation between Hindus and Muslims :He acknowledged the fact that the polarisation between the two existed ,but the situation was not as dire as portrayed by the media under the aegies of the govt and was more of a tool to distract people from more harrowing issues like poverty , illiteracy, inflation,the post COVID crisis of small indebted entrepreneurs and landless farmers.
Rahul Gandhi on Govt , Parliament: He says "Fascism is already there , democratic structure has collapsed"." "I have not been able to speak for two years, as soon as I speak ,they take off my microphone, the balance of powers is longer existent ,justice is not independent, the press is no longer free ",says Rahul.
On a question if PM Modi could be defeated in the next polls ,the congress leader preferred confidence in the oppostion unity and said the BJP party would be 100% defeated if the other parties come together .
"It is for sure that he can be beaten ,provided you have a vision not linked to the right or the left ,but to peace and union",says the congress leader.
About Fascism: It is characterised by Radicalism , Authoritarian regime and ultra Nationalism. It is pursued as a policy, so that ruling party continues to rule.It is an ideology ,wherein the party in the ruling wants to create a separate nation composed of same ancestral and cultural identity.A single national community is dreamt of having only one race and inter racial marriages are not allowed .It is an opposition to pluralism and favours a monolithic state where people are physically fit and are ready to sacrifice everything for the enrichment and glory of the ideal nation.It involves subjugation of minorities, which are perceived of as foreign ,of other races .It was widely used by Hitler in Germany and he killed lots of Jews ,who he saw a threat to the Germanic National unity and an inhibitor of growth and development. He wanted to expand space for the Germans and have control over the world. Fascism is an emotional appeal to people to unite and fight against other races ,the party in ruling is considered as people's protector and if any question is asked to it ,that is a question on nation implying ultra Nationalism. It originated in Italy in the ist half of the 20th century by a political group called syndicalists,it was an emotional appeal made to the people to remind them of the post glory of the Romans who were strong ,uniracial , disciplined and ruled all over the world. They wanted the unity of the Italians and the past glory of the Italy was supposed to be regained if people support it .People supporting Fascism propogate imperialism a neccasity as well as the characteristic feature of an energetic and spiritual nation.It a nation is unable to expand ,then that nation is dead according to fascism .
Rahul on Russia-Ukraine Conflict :He said that it is a matter of Foreign policy ,but hoped that it is solved soon. The Russia Ukraine Conflict will complete it's one year on 24th February,2023.It began when Russia started bombing and entering the Ukrainian territories the last year .The main reason cited for the conflict was Ukraine's wish to join NATO and allow it's eastwards expansion ,which Russia perceived of as a threat it its sovereignty confirmed by the fact that NATO would place it's weapons in Ukraine ,thereby posing a serious threat to the Russian Union. India has been following the policy of Non Alignment ,wherein ,it has not joined any of the two countries against the other ,but would make efforts to bring peace between the two.Nehru was the pioneer of NAM .India is an oil importer of Russia at a discounted rate ,arms importer ,if india goes against Russia ,that would result it buying the above items at a higher price which will affect the Balance of payments of India ,thereby affecting the country and people at large indirectly .At the same time ,if it goes against Ukraine ,it will loose countries like USA which can help it to counter china .So India is following this policy.
Rahul on Indo-Sino Conflict :"I do not think ,the west can compete with China on an industrial level ,especially in low value added production, India can and should be ",says Gandhi.