On March 2, Lyca Productions officially announced that Superstar Rajinikanth will be set to star in the highly anticipated Thalaivar 170 with director TJ Gnanvel, best known for his work on Jai Bhim and Anirudh is responsible for the film's score. This is going to be exhilarating for Rajinikanth and Lyca Production as they yet again meet for a collaboration and it is definitely going to be an extremely exciting endeavour. The news was made on the birthday of the production company's founder, Subaskaran Allirajah.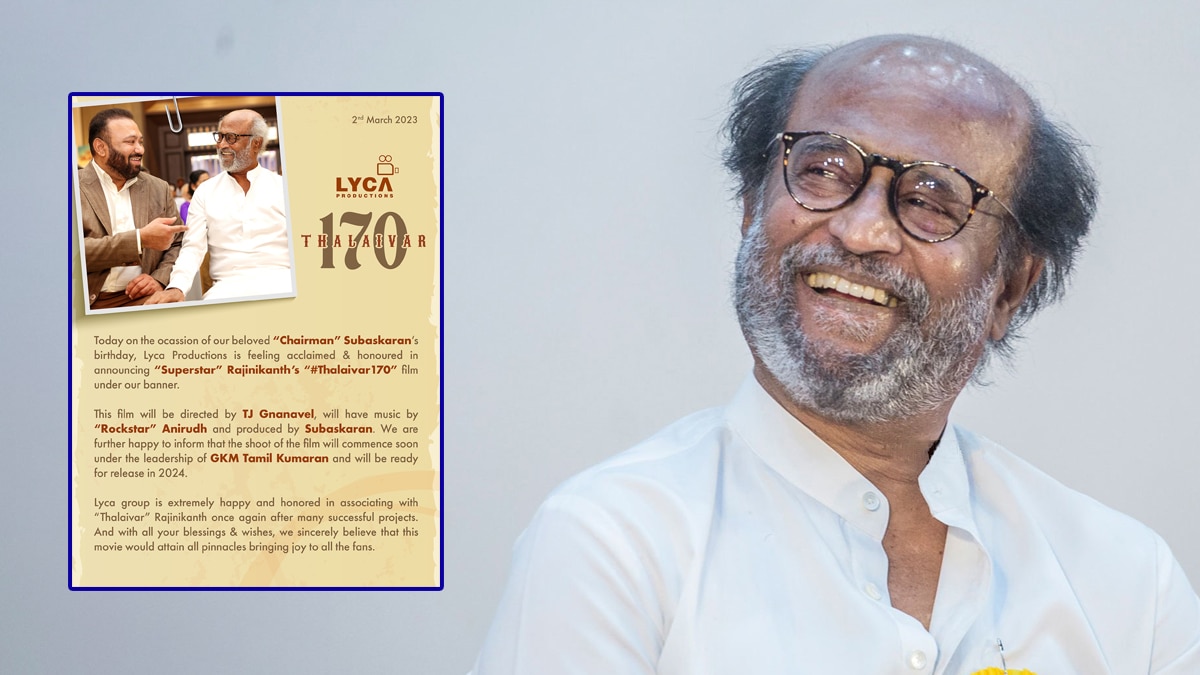 Lyca Productions and Rajinikanth
While Rajinikanth was preparing for his forthcoming flick Jailer with fans anxiously awaiting his appearance in the film, a significant update was published by the makers of Ponniyin Selvan, Lyca Productions, regarding an  official announcement of the superstar in the upcoming film.The famous production company has reconnected with Rajinikanth for a fourth film tentatively named Thalaivar 170 that is now in development.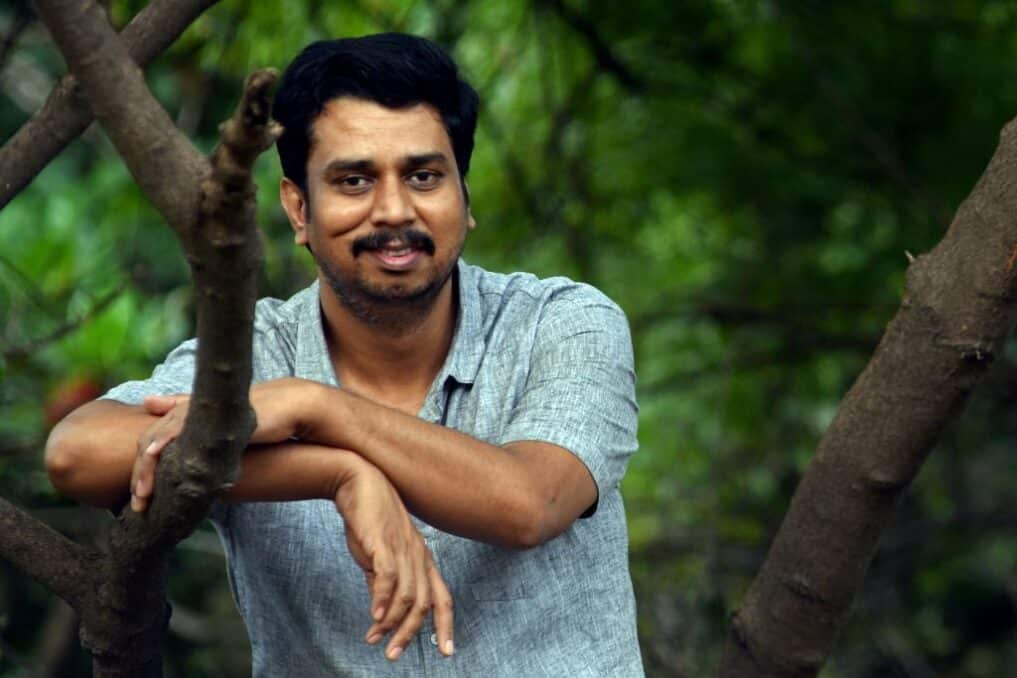 Previous collaborations
Some of the other collaborations between Lyca Productions and Rajinikanth include the 2018 science fiction superhero picture 2.0, directed by Shankar, and the 2020 action thriller Darbar, directed by A. R. Murugadoss. After Petta, Darbar, and the forthcoming Jailer, this is the fourth time 'Rockstar' Anirudh has composed the songs and background score for the renowned actor's film.The production company is thrilled and delighted to be working with Rajinikanth and published a poster and a message on their official Twitter account conveying their message of collaboration. Anirudh Ravichander will compose the film's soundtrack.
TJ Gnanvel's upcoming venture and social issues
Jai Bhim, the national award-winning Tamil film directed by TJ Gnanavel, propelled him to popularity with eminent actor Suriya playing a pivotal role. Jai  Bhim although a powerful movie was also equally controversial, the association between Rajnikanth and 'Jai Bhim' director TJ Gnanavel did raise questions as the producers of the film Jai Bhim found themselves under fire initially. The Saidapet Court had even ordered the Chennai Police to bring charges against Suriya, his wife Jyothika, and Jai Bhim's director TJ Gnanavel for portraying Vanniyars in a negative way. The movie motive was positive thus all charges were dropped.
According to sources, the film Thalaivar 170 is based on a genuine event, and TJ Gnanavel intends to present a film with a profound social message similar to his acclaimed first film Jai Bhim. Rajinikanth will portray a police officer. Rajini has portrayed a police officer in a number of films, including Moondru Mugam, Kodi Parakuthu, Nattukku Oru Nallavan, Phool Bane Angarey, Hum, and, most recently, Darbar. Fans are anxiously awaiting the film's release date and more cast and crew information, none of which have yet been disclosed.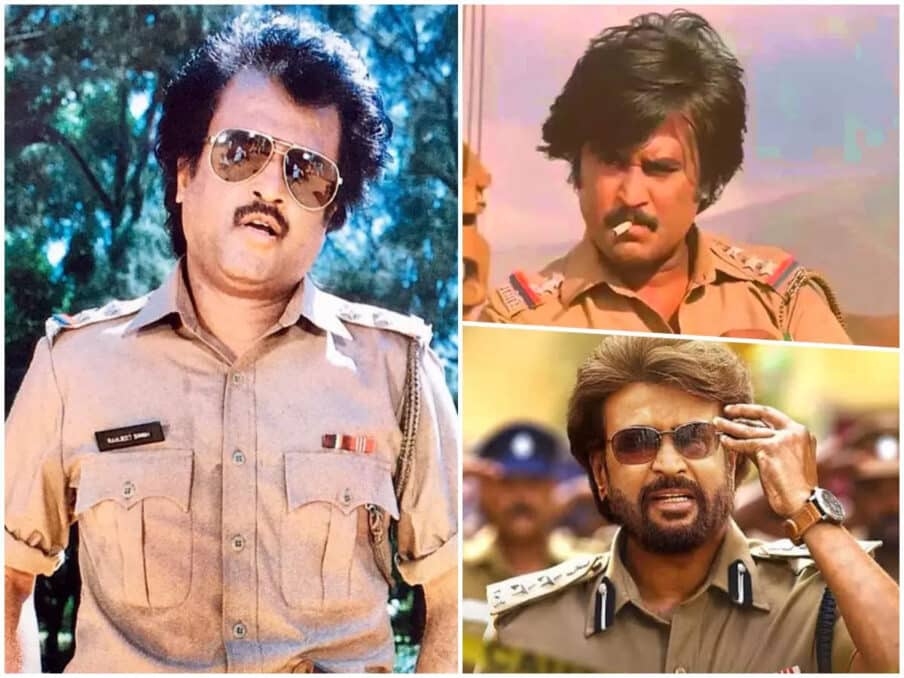 Rajini's career as a celebrated actor
Rajini's path from being a bus conductor to a major celebrity in Kollywood has been the subject of much discussion since he has remained his modest, unassuming demeanour off-screen. Everywhere he travels, he is showered with love and devotion, and his market remains strong despite the development of other stars in the Tamil cinema business. And now that he has sung in his 170th film, this Superstar trajectory is unstoppable.
Rajinikanth's present ventures
Presently, Rajinikanth is filming Jailer for Sun Pictures and Lal Salaam for his daughter Aishwarya Rajinikanth. According to reports, the film Jailer's production has been going along rather rapidly. In addition to Rajinikanth, the film stars Jackie Shroff, Ramya Krishnan, Tamannaah, Yogi Babu, and Malayalam actor Vinayakan. Mohanlal of Malayalam and Shiva Rajkumar of Kannada are also making cameo appearances in the film. In addition, Rajinikanth will begin work on "Lal Salaam," which his daughter Aishwarya will direct. According to reports, Rajinikanth will make an extended cameo appearance in a sports drama while donning a new look.