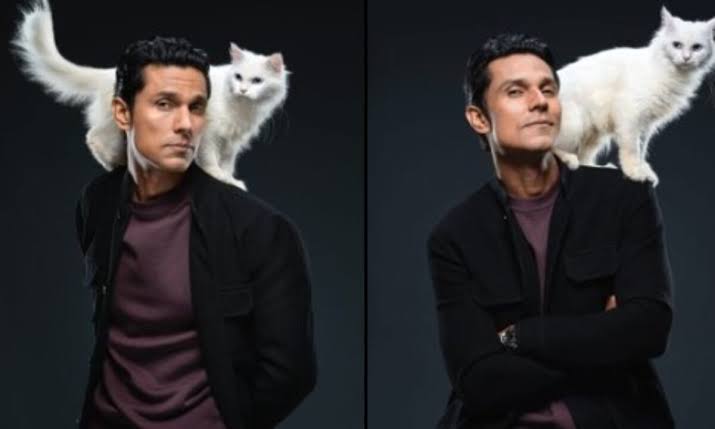 CAT Review : Actor Randeep Hooda's web series CAT has been released. This web series is being liked a lot. In the series Hooda is playing the role of a detective. And He is very excited about it.
Netflix's spy thriller Cat has been released. Randeep Hooda has an important role in it. It is very gripping and its style is also very new for Indian OTT. In this, Punjab have been shown in a tremendous way. There has been a trend of making films on the use of weaker pieces than themselves. Netflix's new show is also based on the old formula. Although it has many new twists in it.
The series is showcasing Punjab Drugs Story.
After the 2016 film Sarabjit, Randeep Hooda's work has now come in which he is at the centre of the story. Undoubtedly, he is a fine actor, but does not fit into the traditional groove of Bollywood. That's why he is not seen on screen regularly. It is a pleasant feeling to watch Randeep in the webseries CAT Season One, released today on Netflix.
CAT combines in 8 episodes. It can also be said that this is the first Punjabi Original of Netflix. Many dialogues are in Punjabi and Hindi. The talent of Randeep Hooda has been used very well. In the web series CAT , It is shown that when the separatist groups were at their peak in Punjab,
Then the policemen had planted their own people into these groups, which were called by the name of CAT. This is the story of retired CAT Gurnam Singh, who has left that world behind but returns to this world to save his brother. He battles Madame Aulakh, the leader and head of a powerful criminal syndicate.
You see Gurnam, the hero of CAT in front of you, who is used by the police. In this story, which begins in the last phase of Punjab's terrorism in 1980, you find that Kishorvay Gurnam enters among the terrorists and gives news to the police. Then in the further progress of the story, you see today's Punjab, where drugs are ruining the lives of the youth.Then young Gurnam helps the police to eliminate their racket by making his place among the businessmen. But this time his life is at stake. He himself reaches the brink of destruction.
The Punjab is been portrayed amazingly in the series.
Punjab is visible in every frame in this show. At the same time, the dialogues of the series are also very good. Due to this, it seems quite real to the audience. The only drawback in this web series is that it shows everything and does not leave it to the discretion of the audience. Despite this, CAT is quite interesting.
Randeep Hooda has done a phenomenal job.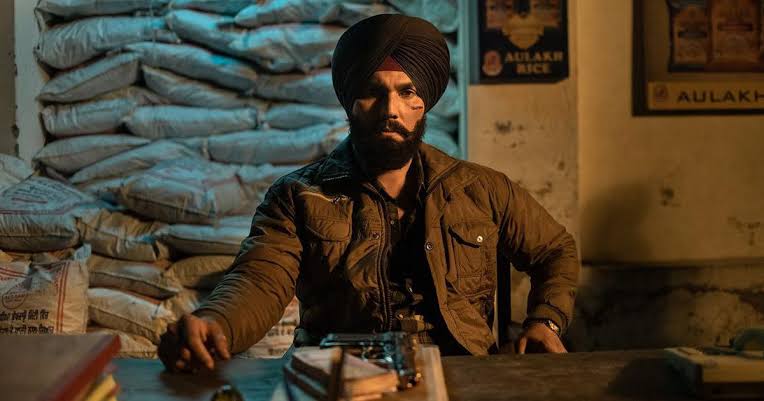 Randeep Hooda has done a great job in this. Punjabi actor Sukhwinder Vicky also played an important role. Hasleen Kaur looks stunning in the role of former Miss India. Indian OTT is moving towards Punjab, where there are many stories waiting to be told. Looks like there will be more stories like this in the upcoming time. The series is Produced by Balwinder Singh Janjua. At the same time, Randeep Hooda, Sukhwinder Vicky, Sukhwinder Chahal and Hasleen Kaur have important roles in it.
The series has multiple tracks running along with the main story.
The series has multiple tracks running along with the main story. Because of this it becomes difficult to keep track of everything at times. Like, Madam Aulakh (Geeta Agarwal) is a powerful politician. He has a daughter Kimi (Kavya Thapar), who is a fan of Punjabi rock star Rocky Ranjha (Eklavya Kashyap). Madam Aulakh runs a fearless drug business with the help of her brother Shamsher (Jaipreet Singh), his son Monty (Manish Gulati) and partner Laadi (Daksh Ajit Singh).
Each of these characters has an old story.In order to narrate the story of everyone's past life, to tell their present day, so much is shown in the series that till the end the audience gets so much that they cannot handle it.
Why to watch this show.
On the whole, 'Cat' is a powerful and entertaining thriller, which is enhanced by stellar performances by Randeep Hooda and the rest of the cast. So, if you want to watch something which has a dark and serious story, which has a lot of thrill, then 'Cat' will suit you.