Concerns regarding Randy Orton's future in WWE have fluctuated throughout his ten-month long hiatus. His injury status has gone from danger levels to calmer waters and is now back to being on the red mark due to the latest update.
Credited for being one of the most fearsome heels in the Ruthless Aggression Era, Randy holds various accolades in his WWE career. He is one of those few prized possessions who continued to be a highlight in the Stamford-based promotion rather than looking for greener pastures. The Apex Predator is a 14-time world champion and a four-time tag team champion.
The RK-Bro member got injured supposedly during a post-match beatdown by The Bloodline on the May 20 edition of SmackDown. It was reported that Orton was suffering from a back injury and needed to consult neurosurgeons. Prior to being shelved, he reigned as the RAW Tag Team Champion alongside Matt Riddle for 74 days.
Randy Orton kept a low profile during his time away from the ring. Updates on his situation were rare although pro wrestling pundit Dave Meltzer did clarify that there was a great deal of concern regarding Ortons's injury. Hopes were revitalized when Randy's wife, Kim Orton, shared a picture of The Viper in a hospital during their wedding anniversary last year. Allegedly, he underwent fusion surgery to fix his back in Birmingham, Alabama.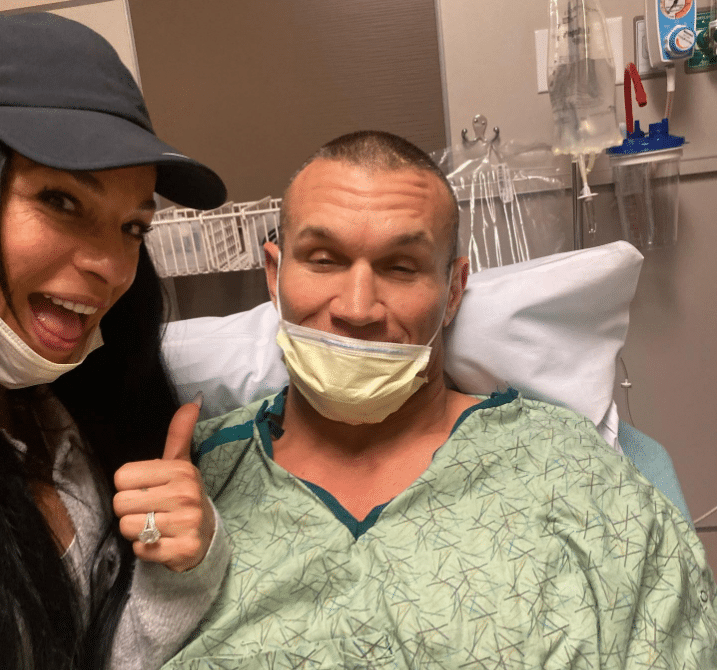 The constant wear and tear on the body have taken its toll on the 42-year old wrestling veteran. He has been a WWE Superstar for over two decades. Currently recuperating at his home, the WWE Universe was ecstatic when several pictures of Randy Orton from his visit to the Boon Centre went viral in February. The Apex Predator looked jacked as ever and seemingly ready to return to WWE once he shook off the rust.
Will Randy Orton ever return to the WWE wrestling ring?
WWE's Royal Rumble event in January is infamous for its unbelievable superstar returns. Fans hoped to hear Randy Orton's theme track hit the speakers but their wishes didn't get fulfilled. Even though The Viper looked healthy in the aforementioned viral pictures, concerns about his wrestling return remained.
Severe spine injuries take a great deal of time to heal. Will Randy Orton ever return to the WWE wrestling ring? The most recent update on his condition was from The Wrestling Observer, stating that WWE is concerned about the veteran wrestler's future. However, he is expected to come back even after suffering the nasty injury.
We have heard no wrestling update on him recently but his back injuries were very serious and a few months ago, there was concern about whether he would be able to return, or at best, it would be a long time, which it has already been.

Sportskeeda
Randy Orton's WWE career is hanging by a loose thread. Speculations of an early retirement ran rampant when news of his injury hit the wrestling world. They have gained momentum after the brief statements made by WON.
If he manages to make a recovery soon, The RAW show after WrestleMania would be the perfect time to re-introduce Randy Orton. He was initially pitched to fight Roman Reigns at SummerSlam 2022 but the plans didn't go accordingly due to his hiatus. Nonetheless, he could pick up from where he left off. Matt Riddle could also join his partner.