Amidst hate crime cases, the vandalization of Swaminarayan temple with anti-India graffiti is getting a response from officials of India itself. It was noted that pro-Khalistan graffiti was spray painted on the temple. The situation was discovered by volunteers and workers of the Swaminarayan temple and the notorious incident is expected to have happened in the late hours between Tuesday and Wednesday.
Indian officials have responded on Twitter saying "We strongly condemn the defacing of BAPS Swaminarayan Mandir Toronto with anti-India graffiti. Have requested Canadian authorities to investigate the incident and take prompt action on perpetrators."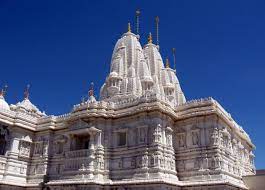 The temple management has remained quiet throughout the fuss besides confirming the fact that the front gate of the temple along with the back gate was spray painted with slogans like Khalistan Zindabad.
Officers of Toronto police came and investigated the matter. The notorious substances were not able to enter the premises of the temple and did what they could to the gates only. The graffiti was immediately removed by the volunteers.
The Swaminarayan temple is a prominent landmark in the Etobicoke area of the city Toronto. The Canadian Prime Minister himself visited the site on its 10th anniversary in the year of 2017.
A protest note has been given out to the Global Affairs of Canada over the vandalization of the temple by India's High Commission in Ottawa.