The 42-year-old has frequently mentioned how his Hindu faith gives him strength. Rishi Sunak took his oath of loyalty in the House of Commons on the "Bhagavad Gita" after being elected as a member of Parliament.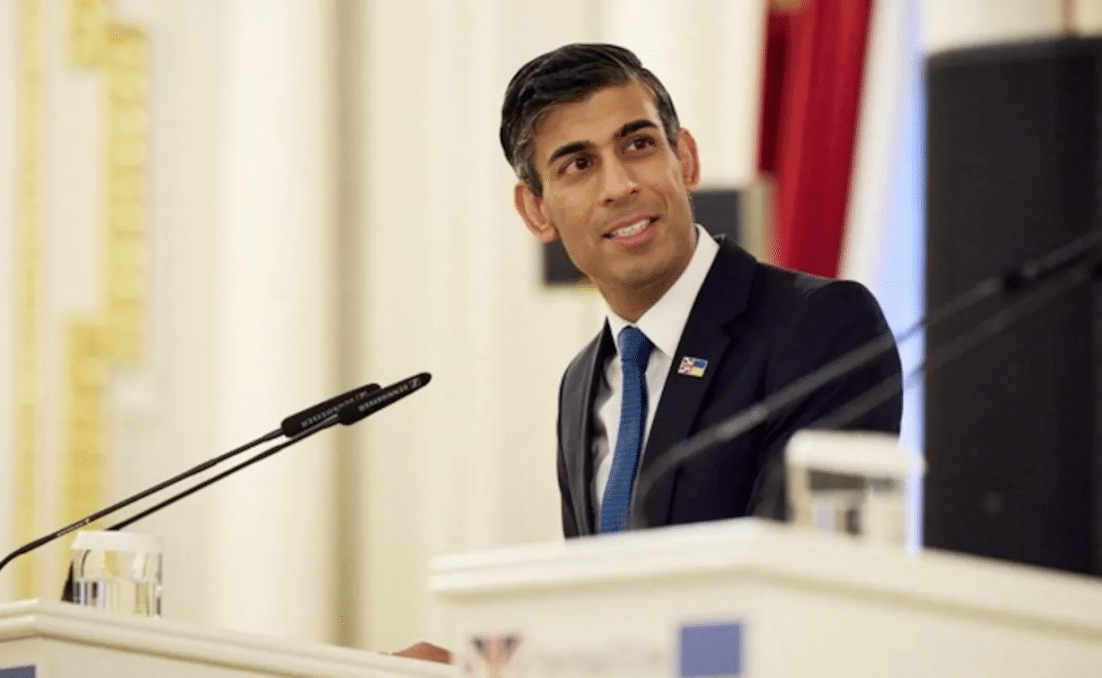 In a television interview with Piers Morgan to commemorate his 100th day in office as Britain's first Prime Minister of Indian descent, Rishi Sunak discussed his reasons for accepting the position at 10 Downing Street during a time of political unrest the previous year. He described it as his "dharma," according to PTI.
The Interview
He was questioned throughout the interview about his choice to accept the difficult position in the middle of a crisis involving rising living expenses and his predecessor Liz Truss' limited 45-day tenure as prime minister.
"It's about obligation for me. I was brought up according to a Hindu principle known as dharma, which loosely translates to "obligation." It was about doing what was required of you and making an effort to act morally," he responded.
"Even though it would be a nightmare job, I felt that I could make a difference and was the best person to make a difference at that time, especially given the difficulties that people were experiencing and what they were seeing with their mortgages. This is ultimately why I put myself forward to do it, knowing that it would be difficult and challenging but ultimately doing what was my duty in that situation. He was reported by PTI as stating, "I truly believe in service and thought I could make a difference for the country.
Hindu Beliefs of PM Rishi Sunak
The 42-year-old MP has regularly highlighted how his Hindu beliefs give him strength. He swore his pledge of allegiance upon getting elected to the House of Commons using the Bhagavad Gita. He was raised by a pharmacist mother, Usha, and an NHS doctor father, Yashveer, in the UK. He has mentioned going to the temple frequently with his family.
He took a detour from his leadership campaign the previous year to go to a Hare Krishna temple in London for Janmashtami and ask for blessings.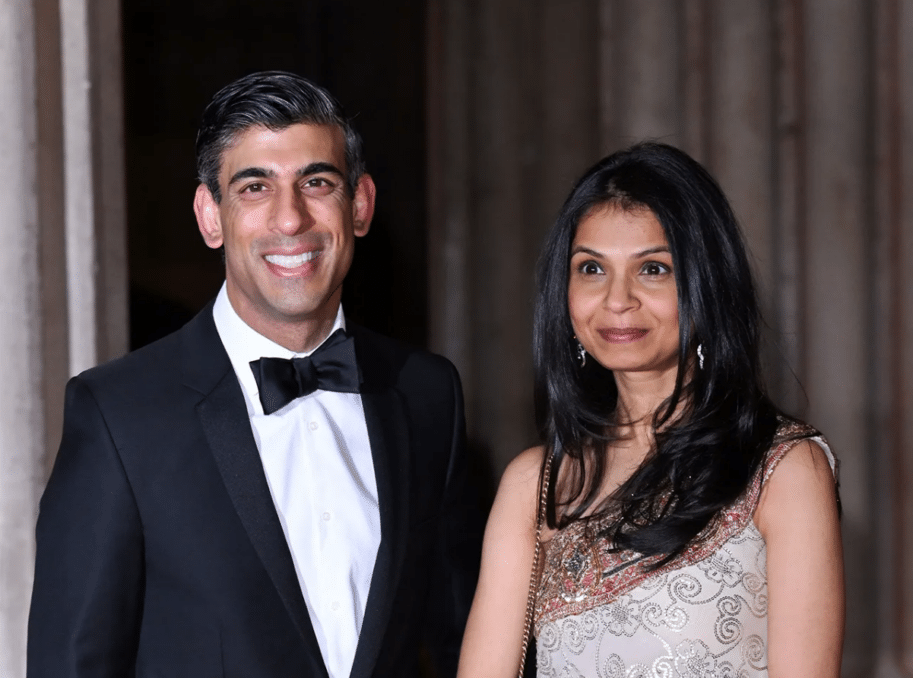 First Lady of UK
He acknowledged being "lucky" to have his wife Akshata, the daughter of Infosys co-founder Narayana Murthy, as his partner in a recent interview and referred to her as his support system. She was the recipient of a romantic marriage proposal from him, which he described to her in detail. He also thanked her for helping him out at work.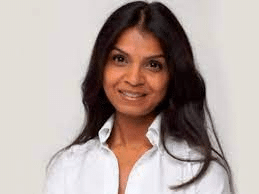 Without her affection and encouragement to keep trying, he claimed, "I wouldn't be able to accomplish this job." When asked what the British people may embrace as a "mantra," he replied, "Have hope because I can make it better and I will make it better. That is what I strive to accomplish day and night.
Economy
He was questioned by Morgan on his personal riches as well, and he reiterated his earlier promise to submit his tax returns in the name of "transparency."
"Soon, the tax returns will be made public. They will be issued soon, as you are aware the tax filing deadline was only a few days ago "explained he. Sunak expressed his desire to "love to give the nurses a large salary boost" in response to the wave of public sector strikes over compensation, but noted that he was unable to do so because doing so would fuel inflation. He was cited by PTI as adding, "Even if it's unpopular, it's the proper thing for the country to follow the course to defeat inflation."