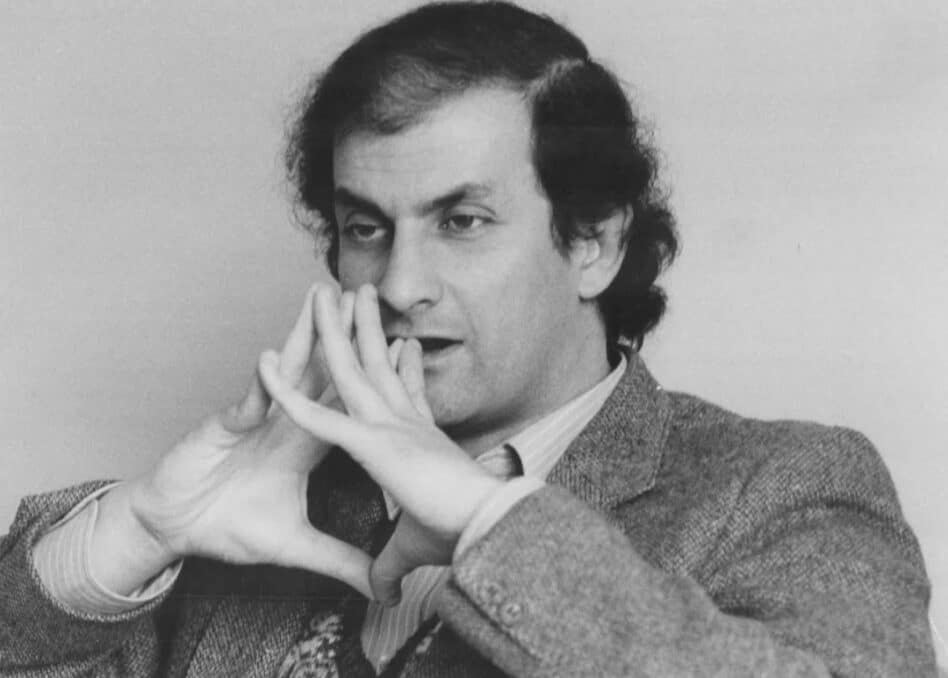 Victory City. In the wake of an unimportant battle fought between two long forgotten kingdoms in fourteenth century southern India, a nine year old grief stricken by the death of her mother, a girl by the name of Pampa Kampana, owing to a divine blessing becomes a charismatic representation of a goddess living for nearly 250 years, mesmerizing the kingdom, rather more accurately a feminist utopia by her magical spells and oratorical ease, although in due course she was consumed by the same later on.
The book purports to be the summary of a long lost 24,000 verse epic poem, the 15th and the latest book by Salman Rushdie. If one looks closely enough, it feels as if Rushdie based Pampa on himself. Both characters are blessed with prodigious literary talents, both created their one kingdoms, survived the brunt of politics to emerge as a triumph at the end, something synonymous with the title itself.
Rushdie is not unaware of his luck, going on record to say in an interview he feels lucky, retaining a sense of gratitude. The New Yorker has survived as a chronicler of this larger than life, flamboyant, dizzying character, from 1981 when Sir Victor Sawdon Pritchett covered Midnight's Children, the work that propelled him to his current status to the most recent issue by David Remnick, which has made Rushdie a talking point again, his defiance on full display.
With the usual great quotes, along with the mention of all his high and low points, from the fatwa and how he dealt with it in his usual boisterous, self assured vision, something kept intact by Andrew Wylie, his Man Friday/right hand man/ best friend. Rushdie feels this is a book that shall outlast even his fame, very inspired by the magical worlds of Thomas Mann, Franz Kafka and a trip to Hampi that he undertook years ago.
This opportunity seems like his next Booker, which would propel him into the two time Booker club, a feat achieved by four other authors before him, although the closest he came to this feat was in 2019, when Quichotte was shortlisted for the award, although it was later awarded jointly to Margaret Atwood for The Testaments and Bernadine Evaristo for Girl, Woman, Other.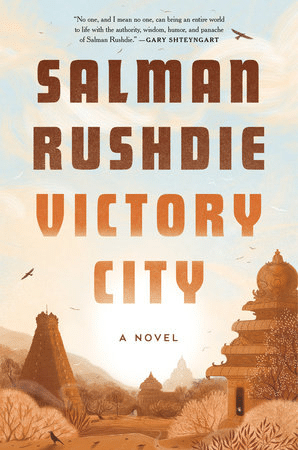 Knowing more about Rushdie
Rushdie has had the literary talent of puns, conceits, limericks, rhyming schemes since a long time, for he was a copywriter at the legendary Ogilvy Mather firm of advertising fame, being known for publicizing Aero, "the bubbliest milk chocolate you can buy." He reputedly, aptly indelibly described the aerated candy bar as ""Adorabubble," "Delectabubble," "Irresistabubble," and, when placed in store windows, "Availabubble here", an ambitious, creative foreshadowing of a career that would be equal parts checkered, equal parts treasured, when the man went on an all India trip for his epic book, which is now known as Midnight's Children, the book that transformed him from a non entity to a literary demigod.
A Booker prize later, affairs with a bevy of beautiful women like Clarissa Luard, Marianne Wiggins, Padma Lakshmi etc, which soon earned him the reputation of a womanizer extraordinaire, along with a rising socialite status and a body of work that never seemed to exhaust, even the brushing aside of the fatwa imposed on him after his controversial Satanic Verses, it felt rightly so that Rushdie, now known as Sir Salman Rushdie, was unstoppable.
This notion marinated until it was rudely interrupted on the of 12th August 2022, the date when the looming fatwa curse finally caught up with him and led to a fully public, recorded stabbing by a 24 year old, Lebanese-American fanatic, Hadi Matar in Chautauqua Institution, Western New York. It has not dimmed his shine at all, rather enhanced it infinitely more, making one wonder if he is the permanent favorite of Pheme, the Greek goddess for fame.
One would expect clinks in his armors, after he lost function of his arm and eye, but instead of wallowing in self pity or tragicomedy, with a darkened lens on his piercing gaze, still retaining the piercing element, he looks and talks like John Wayne, the American actor famed for his portrayals of cowboys and tough men. The Oscar eluded Wayne till 1969, until he won it for True Grit, in which he portrayed Rooster Cogburn, a now famous film character, who shared one noticeable trait with Rushdie- the loss of an eye hidden by an eyepatch( in Rushdie's case it is a lens although with the same effect) along with the everlasting manly dignity, no matter what the circumstance.
Joseph Anton, his nom de plume and also the subject of an official autobiography, has been in a lot of battles, private and public. But in his new novel, he has managed to give his battles, and even himself a sparkling, apt epitaph, which goes-Words Are the Only Victors.
Fancy a cup of coffee and the new Rushdie book? I sure do.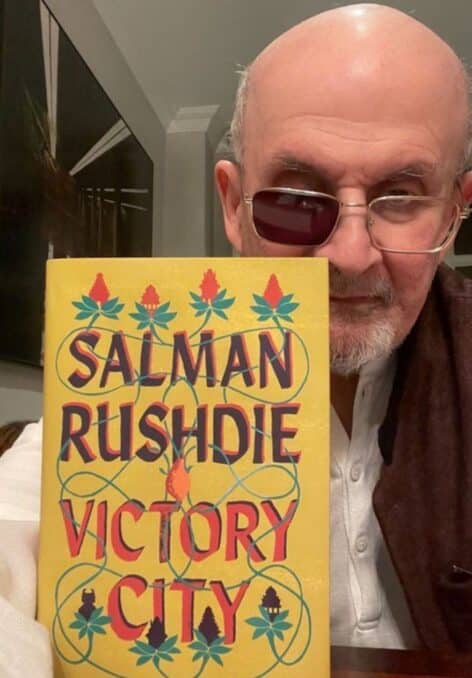 Also read: Harnaaz Sandhu Shows Off Traditional Roots On Stage