A Russian missile strike devastated the eastern city of Dnipro, killing 12 in an apartment block on Saturday.
Several missile attacks on Ukraine have led to several cities under an emergency blackout. The missile strikes mostly on energy infrastructures impacting the cities of Odessa, Kyiv, and Kharkiv.
On Saturday evening as Ukrainians celebrated the Old New Year, President Volodymyr Zelkensky addressed the public and said Russian attacks on civilian targets can be stopped if Ukraine's Western allies can assist and supply necessary weapons.
In response to this Russia responded that providing more weapons to Ukraine would only lead to more intensified Russian operations and greater civilian casualties.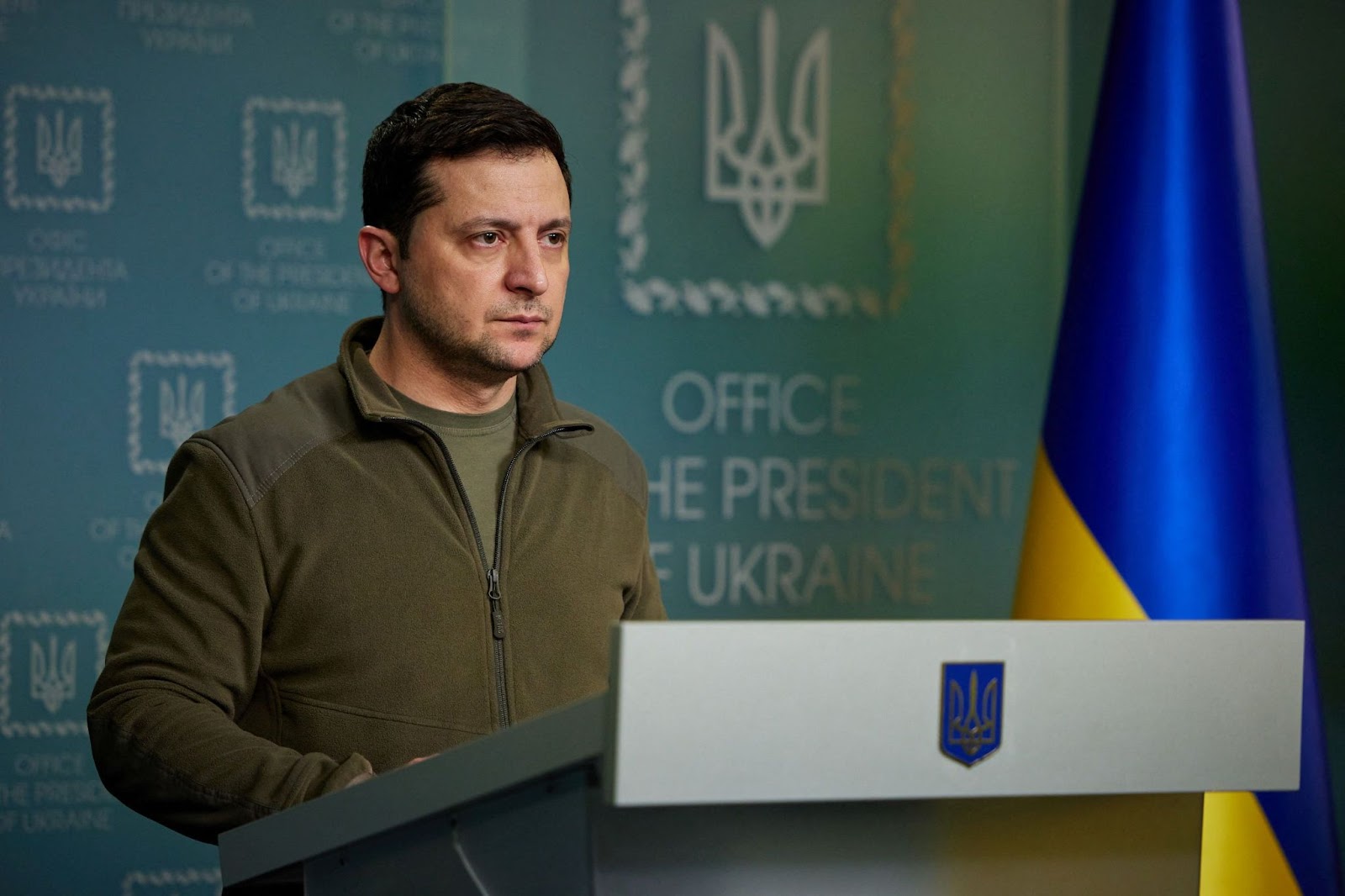 In the nightly address, President Zelensky emphasized the need for ammunition. He said "Our soldiers are waiting for those weapons stored in the depots of our western partners, we need this' ', he further added that we have shot down 20 out of 30 Russian missiles aimed at Ukraine.
Rescue operations have begun at the building site in Dnipro 
The fatal strike on the entrance of a nine-story building was turned into rubble in the city of Dnipro, leaving 73 injured including 14 children as reported by Ukrainian officials. "Calling it to be the worst attack in months".
Rescue operations have started at the site of the strike, locals joined in with the rescue workers in a desperate search for the survivors. A sizeable crowd called for the urgent clearing of the rubble and volunteered with torch beams piercing thick clouds of smoke and dust.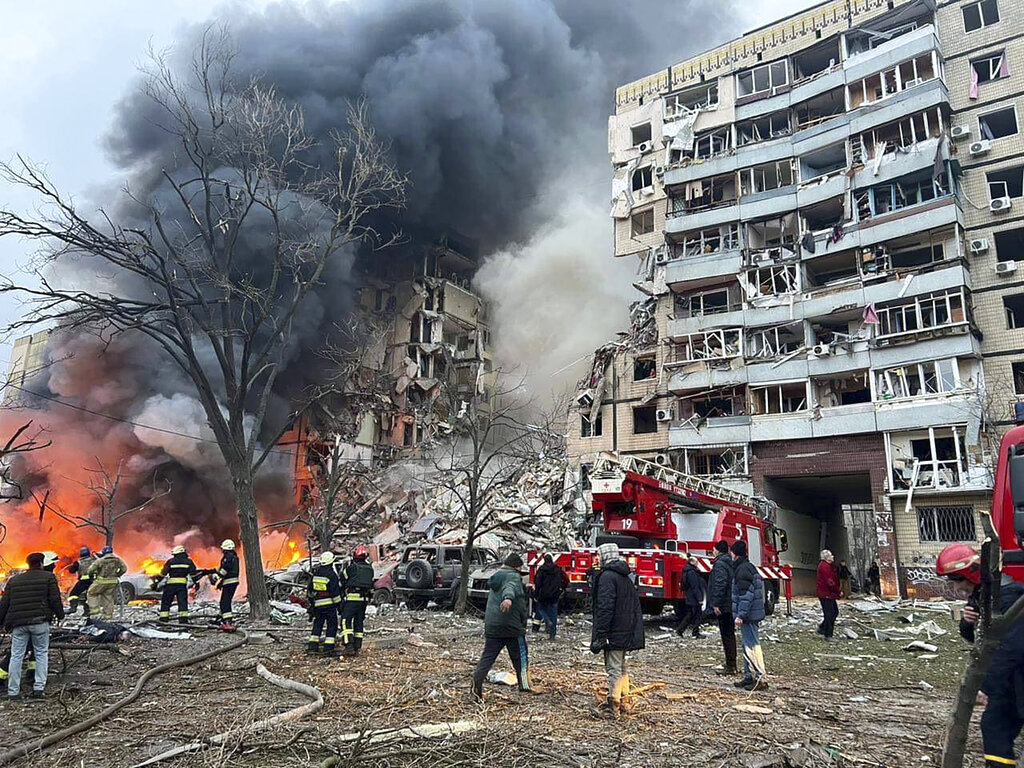 In his following address, Mr. Zelensky, "We will fight for every single person, every life"
The debris-clearing operation in Dnipro will continue all night. As of now, 37 people including 6 children have been rescued from the building site, said officials.
It is still unclear why Russians targeted the apartment block as it is at some distance from the nearest power grid. There have been different views on the attack as some mentioned as it could have been a less accurate missile in Russia's arsenal. One that had been countered by Ukraine's air defenses- which seems a less likely explanation.
Officials, in Ukraine and the west wonder, if Russia is undergoing an energy crisis and struggling with the shortage of suitable missiles. This might be the end of Russia's "energy war", say officials.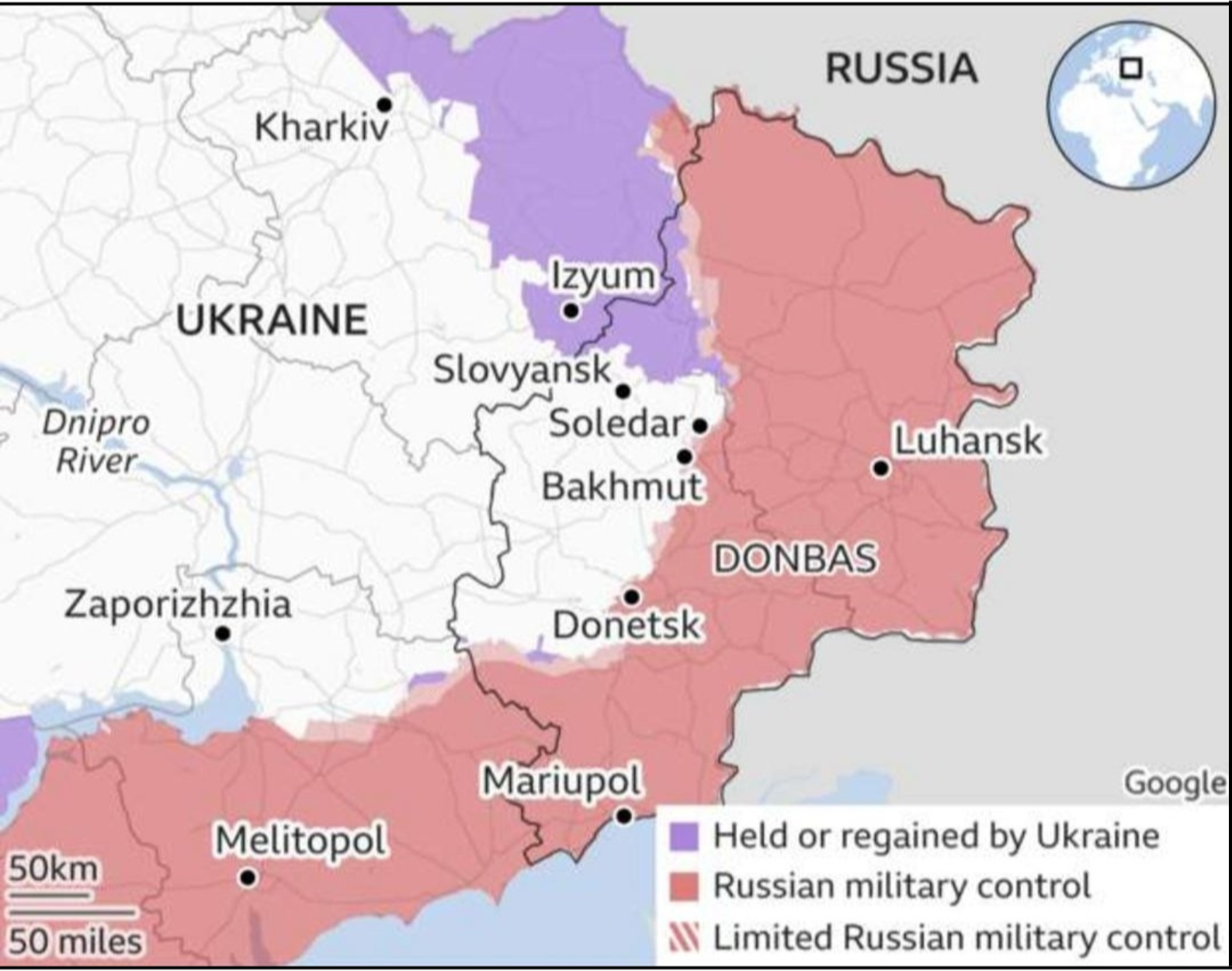 UK to send tanks to Ukraine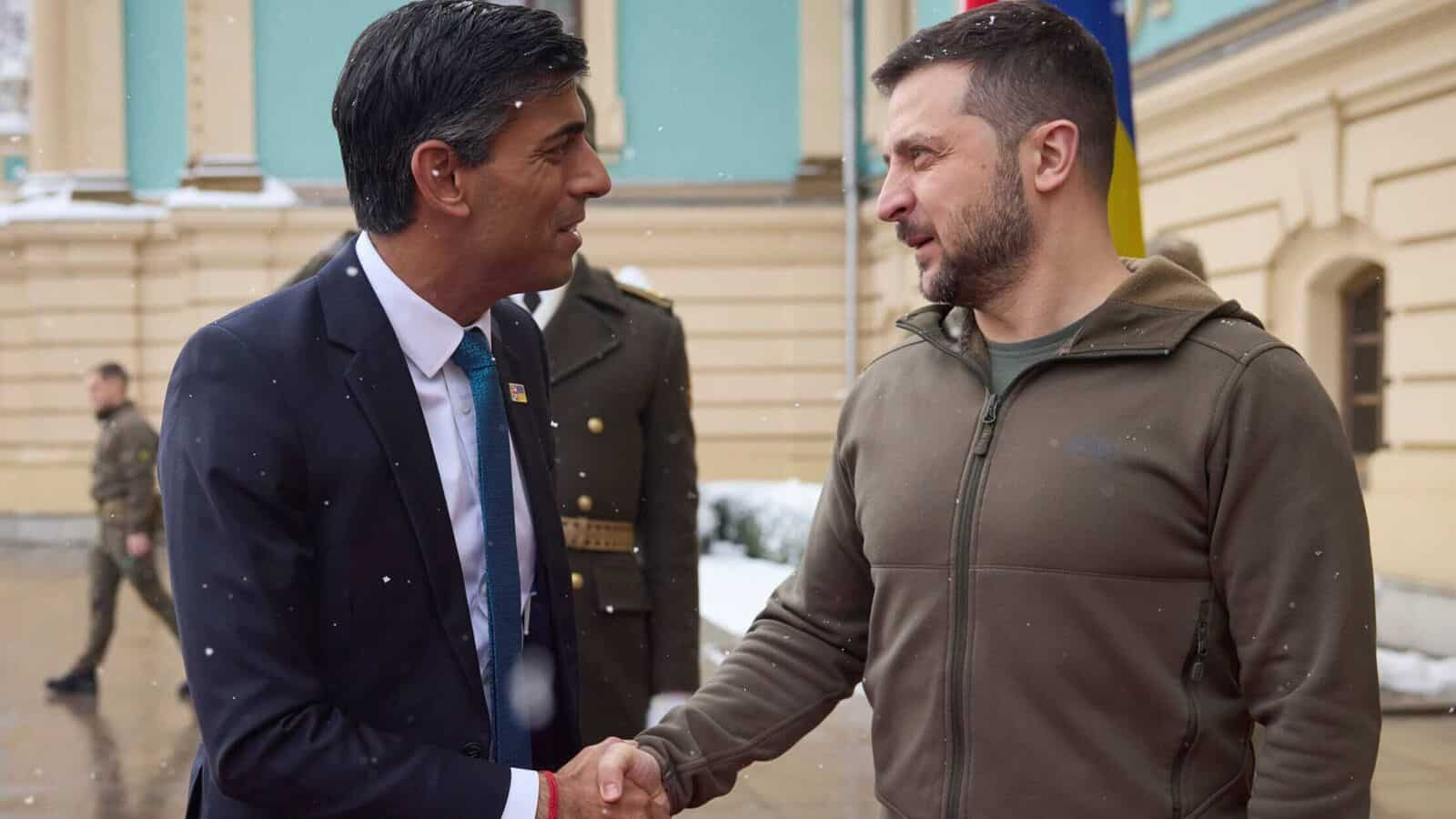 The UK prime minister Rishi Sunak had agreed to support Ukraine in the war by providing Challenger 2 tanks on Saturday. The leaders of both nations have made several other commitments as Ukraine's successive victories in pushing Russian troops back worsened their military and morale.
The prime minister has also confirmed international diplomatic support for Ukraine including Poland's offer of providing a company of Leopard tanks. Sunak has also confirmed the rapid support of International partners in allowing Ukraine to gain an advantage in the war and secure a lasting peace.
Ukraine gains International support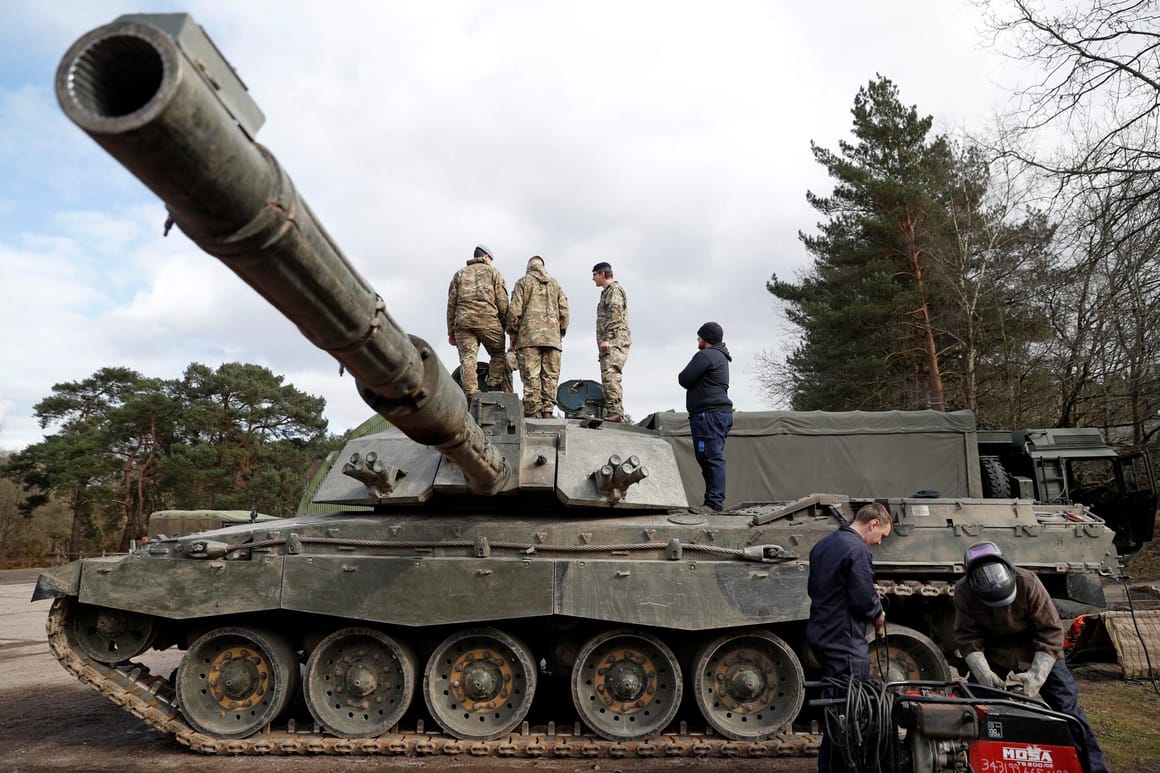 Ukraine had been asking for the provision of heavy artillery including heavily armored tanks for months. 
Western leaders have been carefully treading on the request. Many European allies have agreed to support Ukraine's efforts of pushing the Russian forces on borders. "This move will on be possible under a larger coalition of tanks" quoted Poland's president Andrzej Duda.
The Czech Republic and Poland have combined provided Soviet-era T-72 tanks as support to the Ukrainian army.
For the first time, the US and Germany have announced plans to send Bradley combat vehicles and Marder armored personnel carriers this week.
France showed its support and said to send its AMX-10 lightweight tanks earlier this month.