The European Parliament on Wednesday Designated Russia a state sponsor of terrorism stating its atrocities and inhumane attacks toward Ukrainian Civilians.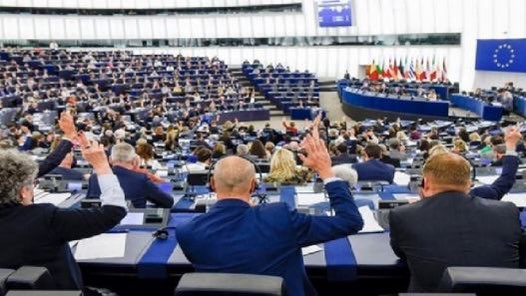 Why Is Russia Declared "A State Sponsor Of Terrorism"?
Russia has been declared a "state sponsor of terrorism" by the European Parliament for its monstrosities and inhumane act toward Ukraine, violating varied human rights and international laws. European Parliament backed its statement by reasoning Moscow's military strikes on Ukrainian civilian targets such as schools, hospitals, shelters, and energy infrastructure.
Russia initiated its Ukraine invasion almost 6 months ago on February 24 from Belarus and since then Russian forces have caused enormous harm to civilization by shelling Europe's biggest nuclear plant of Zaporizhzhia on march 24 causing fears of a disaster.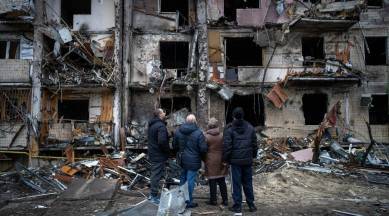 300 civilians sheltering in the theatre in the southern port of Mariupol were killed by Russian bombs on 16th March. 55 people were killed at the Kramatorsk Railway Station by the ammunition fired by Russia. Russia targeted shopping malls in Kremenchuk, and hospitals, schools, and shelters.
This resolution to declare Russia a "state sponsor of terrorism"- a state that uses means of terrorism was passed by European lawmakers during the monthly plenary session in Strasbourg with 494 members voting in favor, 58 against, and 44 abstaining.
---
READ MORE: 6 Months Of Russia's War In Ukraine
---
They rebuked Russia for using food and hunger as a weapon in Mariupol to spread terror among the population forcing them to surrender to the occupying power and creating a large-scale humanitarian crisis. The resolution reads that "Russia poses a risk to the safety and security of the whole European continent and the rules-based international order".
However, the move is largely symbolic since the European Union has no legal framework to back it up. Russia has been imposed with unprecedented sanctions for its invasion of Ukraine.
This move was supported by Ukrainian President Volodymyr Zelensky. He took to Twitter to appreciate the move and wrote that Russia should be punished and held accountable for its terrorism towards Ukraine.
This decision by the European Parliament triggered Moscow. Maria Zakharova, Russian Foreign Ministry wrote on Telegram, "I propose designating the European Parliament as a sponsor of idiocy".
Despite resolutions in both chambers of congress urging the US to add Russia to its list, the State Secretary of the U.S. Antony Blinken has refused to do so. Currently, the U.S. has named 4 countries as "state sponsors of terrorism"- Cuba, Iran, North Korea, and Syria.
---
ALSO READ: FIFA World Cup, 2022: Iranian Footballers Refuses To Sing National Anthem, May Face Arrest
---
The European Parliament in its final version decried Russia's "illegal, unprovoked and unjustified war of aggression" against Ukraine and accuse the Russian army and its representatives of committing a long list of crimes, such as the killing of "thousands" of civilians and "hundreds" of children, attacks on essential infrastructure, summary executions, abductions, rape, harassment, torture, and mass detention.
The Russian invasion of Ukraine war that commenced on 24th February has since massacred thousands of people including women and children, displaced millions, and obliterated various crucial infrastructures and cities.