Redditors are comparing Scene Of Shang-Chi Vs Bajirao Mastani movies along with accusations of copying.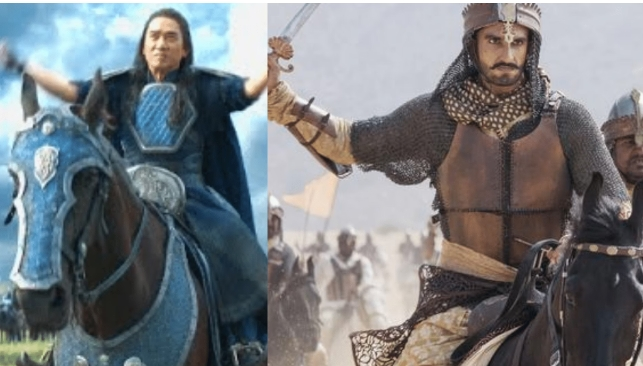 Usually, it is Bollywood films that are accused of copying films, stories, and songs from other industries, especially from Hollywood. However recently a Hollywood movie is getting called out online for apparent copying from the Bollywood movie Bajirao Mastani.
Marvel is releasing its first movie with a Chinese American in the lead role. The title of the movie is 'Shang-Chi and The Legend of The Ten Rings'. The movie reportedly has some scenes similar to Bajirao Mastani.
In the Bollywood movie directed by Sanjay Leela Bhansali, Ranveer Singh played Bajirao, the titular character. A new video is doing rounds on the internet after the Hollywood film became a super hit. The viral video shows frame to frame comparison of some scenes from both movies.
The scenes are extremely similar to each other. Redditors are making the video go viral along with accusations of copying. The Bollywood film too was a huge success at the box office and had Ranveer's now-wife Deepika Padukone and Priyanka Chopra as the heroines.
Both movies are different genre so they're not compared such as Shang-Chi Vs Bajirao Mastani.
---
Published by – Mohit Maurya
Edited by – Architha Menon M