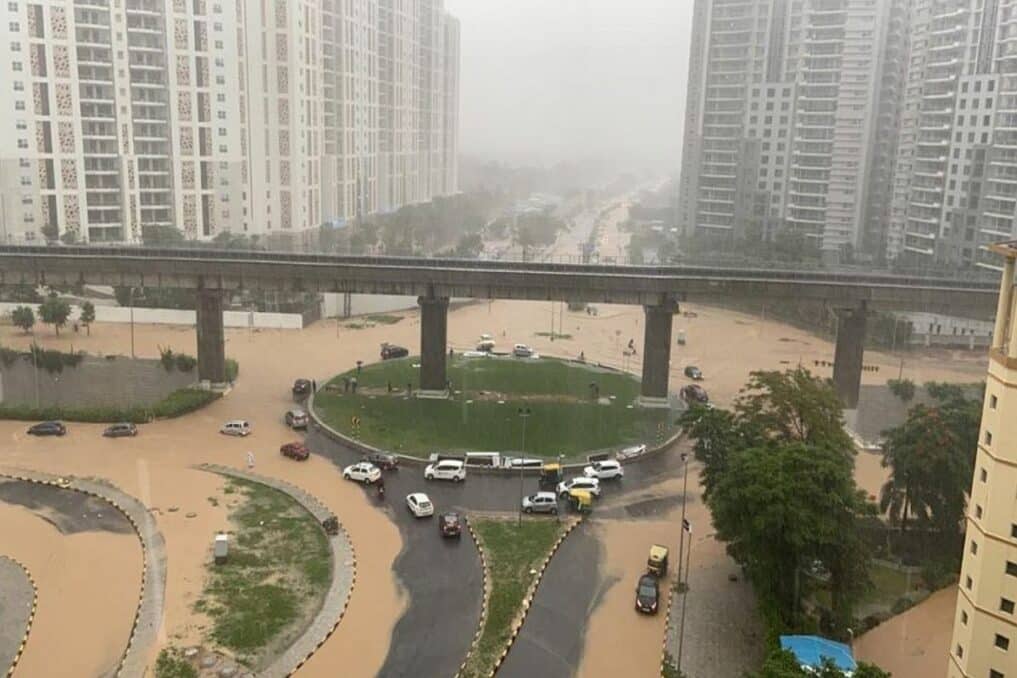 Due to heavy rainfall, 12 people died in UP, and schools and offices across Delhi and Delhi NCR remained closed according to the government order.
 As massive rainfall hit parts of northern India places like Uttar Pradesh, Delhi, and Delhi NCR sustained a lot of damage over the last few days. It caused the death of 12 men across 4 districts in Uttar Pradesh last Wednesday, other remaining parts of Uttar Pradesh including Delhi National Capital Region and also parts of Gautam Buddha Nagar received heavy rainfall from Thursday. Due to heavy rainfall in Delhi, there was a lot of water logging which caused difficulties in traffic movement. It also affected the parts of Gurugram causing the same water logging issues and traffic problems in many areas.
As the heavy rainfall was hampering a lot in these areas, the government decided to put the educational institute and offices to remain closed in Noida and Gurugram on Friday.
All corporate offices and educational institutions were advised to work from home (WFH) by Gurugram Disaster Management Authority so that they do not face any kind of problems while using transportation for work.
The deputy commissioner of Gurugram Nishant Kumar Yadav stated on Twitter that the Gurugram district administration has issued an advisory for all corporate, and private institutions to allow their employees to work from home for the larger public interest.
Among 12 people who were killed due to heavy rainfall also included 4 orphans who lost their life due to this, the accidents were reported from Etawah, Kanpur Dehat, and Banda District.
Almost all the parts of Delhi were issued under yellow alert by the Indian Meteorological Department for the prediction of a cloudy sky with moderate rainfall and thunderstorms.
The city received 72mm of rainfall with a recorded temperature of 28 degrees Celsius for the last 24 hours.
The weather forecasting agency also stated today that parts of Madhya Pradesh and Haryana may expect widespread rainfall with isolated heavy falls.
Uttarakhand has been issued under orange alert and has been predicted that it might receive heavy rainfall till 25th September also rain is expected moreover western Uttar Pradesh stated by RK Jenemani, senior scientist of IMD.
Uttarkashi district of Uttarakhand witnessed a landslide that caused around 400 pilgrims from Rajasthan to be stuck over there. According to SDRF (State Disaster Rescue Force).