Defending champion Belgium will be today facing the unpredictable Germans team which came out as out of the syllabus for the mighty Aussie team.
Form of the Germans team
The team of Germany in the world cup has managed to win hearts in the last two matches they have played. They came back from behind to get past the resolute attack of Australian team Germany Coach Andre Henning admitted it won't be easy but insisted the team was looking at maintaining its positive structure to triumph.
"I have coached them at the Under-18 level and they were already the strongest team in Europe at that time so I saw this coming. We would like to stop them, most respectfully, but to be honest, I don't think they are vulnerable or have any disadvantage, so it won't be easy," "They are the best team at the moment and we respect them a lot for what they have achieved in the last couple of years. What we have done is to look at our qualities, the high zonal press through the midfield which has always been Germany's strength and we have been improving on it a lot," he explained.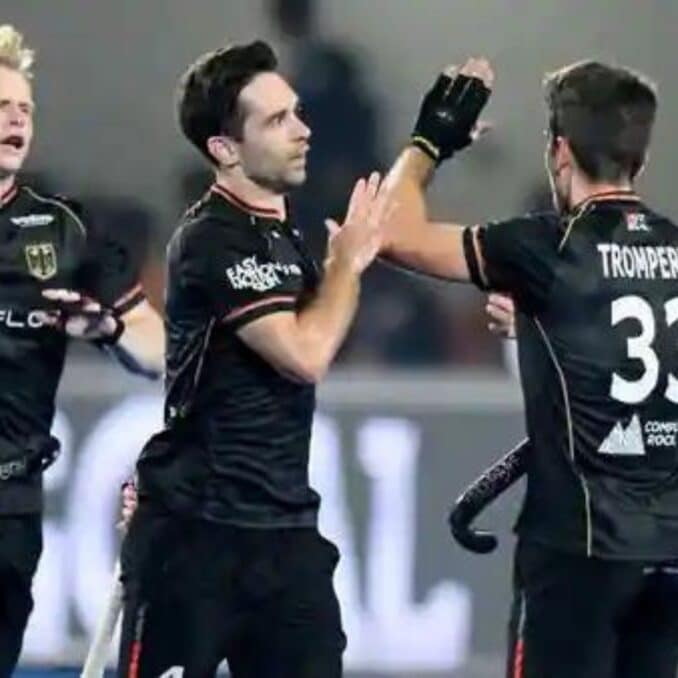 Form of the Belgium team
The Belgium team has been clinical in the tournament so far. The red lions who were without their ace player Alexander Hendricks had a pleasant journey till the semifinals. In the last match they were trailing behind until the third half but they managed to stage a beautiful comeback in the third half and managed to snatch victory in the penalty shoot-out.
"We have a lot of respect for the German side who came out of jail twice in this tournament and won. That is something which is there in their culture," said Belgium head coach Michel van del Heuvel. Speaking on the occasion captain Felix Denayer said "Germany is a very tough side. We hope to save our best for the last. We will analyze their game and chalk out our plan," added Belgium captain Felix Denayer.
Head-to-head record
In the last match between both the teams in the group stage it was a goalless draw. For Belgium, the venue of Bhubaneswar has been special as they won the last world cup championship here back in 2018.
With players like Tom Boon, Arthur Van Doren, Victor Wegnez, John-John Dohmen, and Arthur de Sloover in the ranks for Belgium, the world cup final is expected to be a super delight for hockey fans. Belgium who were yet to be challenged properly before the semis can be caught by the German attack who are having momentum in the quarter-final and semi-final matches.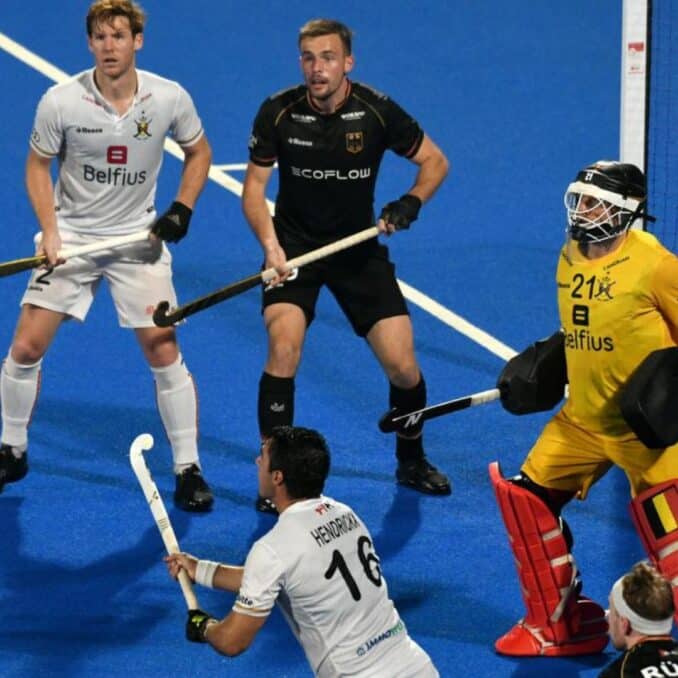 The spirited New Zealand team created a major upset in the crossover against India. Any Kind of result is possible in today's fixture, thus making a beautiful match for the spectators. Belgium's coach Michel Van Den Heuvel on the eve of the match said "As a natural character Germany can finish well. There is an old saying in Holland, you always win from the Germans when they are on the bus."