The Indian Space Research Organization's launchpad at Sriharikota will serve as the launch site for Skyroot Aerospace's first mission, dubbed "Prarambh" (the beginning), which will carry three client payloads. The launch of Vikram-S or Vikram-1, India's first privately constructed rocket, is scheduled to take place between November 12 and 16, according to Hyderabad-based space startup Skyroot Aerospace. The Indian Space Research Organization's Sriharikota launchpad will be the launch site for Skyroot Aerospace's inaugural mission, "Prarambh," which will carry three client payloads.
Authorities have announced a launch window between November 12 and November 16, with the actual date being verified based on weather, according to Skyroot Aerospace CEO and co-founder Pawan Kumar Chandana. For the first time as a commercial space company in India, Skyroot Aerospace will launch a rocket into orbit with this mission, ushering in a new era for the space industry, which was opened up in 2020 to allow for private sector participation.
According to a statement from Naga Bharath Daka, Chief Operating Officer of Skyroot Aerospace, the Vikram-S rocket is a single-stage sub-orbital launch vehicle that would carry three client payloads and help test and validate most of the technology in the Vikram series of space launch vehicles.
According to Mr. Chandana, ISRO and IN-crucial SPACE's assistance was the only reason Skyroot was able to construct and complete the Vikram-S rocket mission in such a short amount of time (Indian National Space Promotion and Authorisation Centre). In honor of Vikram Sarabhai, the pioneer of the Indian space program and a prominent scientist, Skyroot's launch vehicles bear the name "Vikram."
Modern space launch vehicles are produced by Hyderabad-based company Skyroot for launching commercial satellites into orbit. In order to remove impediments to affordable satellite launch services and spaceflight, it has expanded its purpose to make spaceflights accessible, dependable, and regular for everyone.
Just a few hours apart on Tuesday, two big statements regarding private spaceflight in India were made: This month, Skyroot Aerospace will launch the country's first personal rocket, while AgniKul Cosmos has successfully tested its 3D-printed rocket engine.
The majority of the Vikram series' technology would be tested and validated during the trip, according to a news release from COO and co-founder Naga Bharath Daka. The Vikram-S class rocket is a single-stage sub-orbital launch vehicle. One of the earliest companies to sign Memorandums of Understanding with ISRO for access to resources and knowledge was the Hyderabad-based company. To "open space for all" is its stated goal.
By the end of this year, the Agnilet engine for AgniKul, developed by ISRO's Vikram Sarabhai Space Centre (VSSC), will conduct a test flight. The test was carried out for 15 seconds on November 4 at the Thumba Equatorial Rocket Launching Station (TERLS), Thiruvananthapuram. The company's second-stage semi-cryogenic proprietary engine will be used in its entirely 3D-printed Agnibaan rocket, which is currently in development. The rocket's first stage will be powered by an additional, untested proprietary engine called Agnite.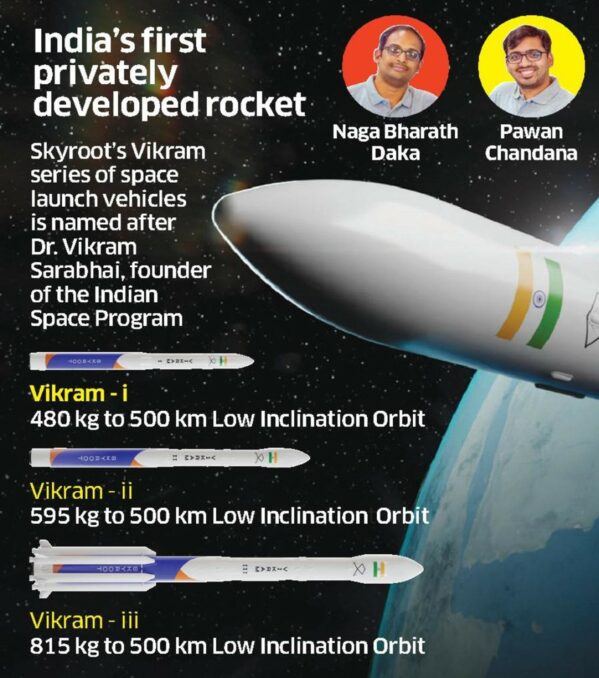 The Dhanush mobile pedestal, which means bow, will fire the Agnibaan rocket, which is also known as the "arrow of fire." Together with Alaska Aerospace, the rocket will be put through its paces.
The IIT-Madras-incubated company, which has its headquarters in Chennai, is getting ready to introduce the car by the end of the year, according to CEO and co-founder Srinath Ravichandran. He claimed that this engine resembled the one that will power the inaugural flight a great deal more. The results of this test validated our technology at the facilities of ISRO. We are very proud of this achievement because the engine is quite unusual. Both startups worked with ISRO through the recently founded IN-SPACe regulatory entity, which was established in 2020 to bring together ISRO and the business sector.
India's first private rocket will take off from the Indian Space Research Organization's (Isro) Sriharikota launchpad between November 12 and 16, according to Hyderabad-based Skyroot Aerospace. Depending on the weather patterns within the specified launch window, the precise date of the launch mission will be determined. Three client payloads will be transported to the intended orbit during the launch mission, according to a statement from Skyroot's chief operating officer, Naga Bharath Daka.
A suborbital spaceflight often takes place at a lower altitude than an orbital trip, which generally reaches at least a low-Earth orbit – between approximately 200km and 2,000km from Earth. Before the completion of final commercial missions, suborbital flights are recognized to be crucial for conducting tests of space missions. The customer payloads' identities weren't made public.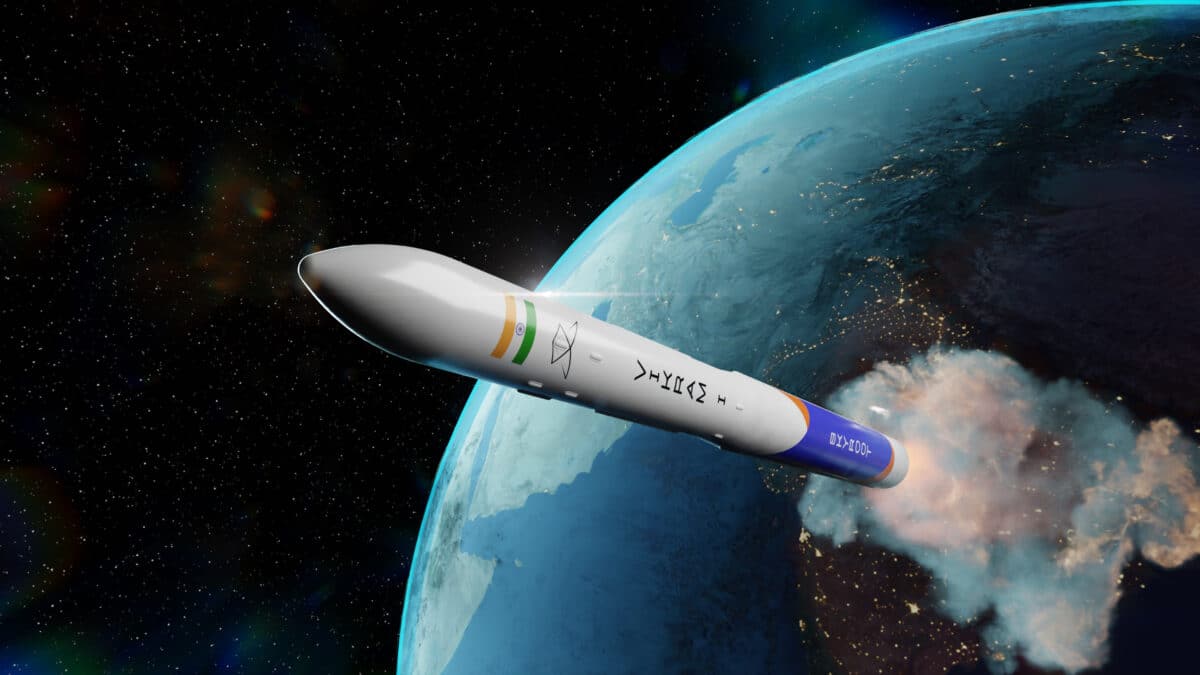 ---
Read More: 5 Ways to Strengthen Your Bones
---