An influencer's conduct on the content's social media platforms is governed by a set of social media guidelines. Because one minor mistake might spell disaster for one's whole portfolio, these rules are in place to create a favourable and consistent brand image for its target audience.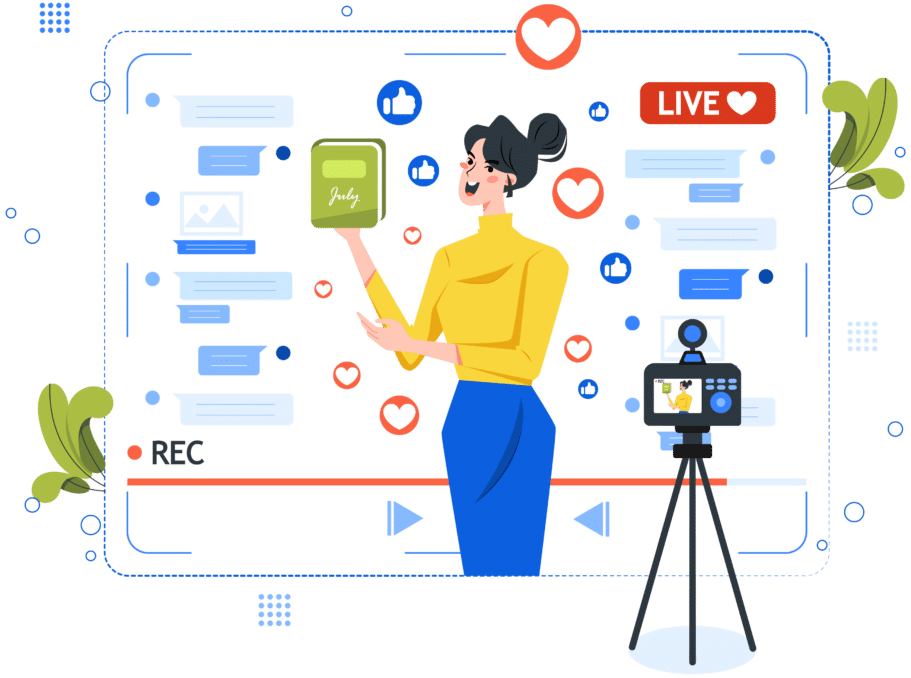 These guidelines offer a framework that includes the legal requirements as well as the policies of social media.
The goal of social media policies is to establish clear guidelines for permissible usage so that posts made by employees do not put the business in jeopardy. By definition, a social media policy outlines who may use social media, when, for what objectives, and with what repercussions.
These policies specify what information can be released and provide limitations on revealing any proprietary or sensitive business information or any information that might have an impact on the stock price of publicly traded companies.
The government will shortly release new rules for influencers in an effort to stop fraudulent advertising and deceptive marketing on social media. According to sources, influencers will now be required to include disclaimers and declare any financial compensation they receive for endorsing goods, services, or companies.
They could be fined up to 10 lakh for a first offence and up to 50 lakh for subsequent offences if they are discovered to have shared false information or phoney reviews. While many influencers are of the idea that this will result in open cooperation, others have differing views.
It is quite clear what is meant. The Central Government is actually taking a step toward formalising the creator economy by creating and distributing these rules, acknowledging its potential as a source of money. At this point, it is both a necessary and wise step.
Udita Mangla, a digital artist, thinks this is a wonderful move since it would support the growth of a reliable community. She asserts, "When we employ campaigns to promote businesses and brands, it is our moral obligation to provide a means to either directly or indirectly alert the audience that the content is an advertisement. Two ways to do this are to send a paid partnership request to the brand and use hashtags like #ad in the caption.
Digital artist Pankti Mehta echoes similar ideas when she states, "Penalty costs will force producers to carefully consider campaigns before advocating anything. And if the fine is not severe, anyone might escape and keep doing what they are doing.
However, some worry that the law would have an unfair effect on micro-influencers or those with between 1,000 and 100,000 followers.
Isha Rathod, a digital designer, notes that this has brought influencers of all sizes—whether micro or macro—under one roof. Imposing the same substantial charge on people with fewer followers might not be fair because their income is significantly smaller. Rathod respects the rationale behind the rule even if she would like to see it addressed: "Our supporters have given us the platform to get where we are, and acting unethically is not acceptable. Influencers will be forced by strict standards to thoroughly investigate each and every company. According to the size of the campaign and the amount of money involved, a percentage-based penalty is fair.
Many people also think that since brands and creators are both involved in these partnerships, the burden of duty shouldn't fall only on the former. Mangla reports that marketers frequently ask for paid collaborations to increase sales but don't want the content producer to disclose that it is an advertisement. It becomes crucial for the law to "hold both accountable" in such situations. "The fee should be enforced on both parties," she says. By doing this, the law may also help the brands develop a feeling of accountability.
A social media policy should assist the brand in succeeding by doing more than just imposing limitations. It will be possible to guarantee that a firm also develops some of these crucial social media policies for the people and the brand now that it is known how vital they are.
The policy for using social media must be followed by all employees of any given company or organisation in order to prevent them from posting or saying anything that could harm the reputation of the business.
Therefore, there is no question that the social media policy is crucial for commercial enterprises.
---
Read More: Facebook account, 8 YouTube channels blocked due to "fake, anti-India, Communal"