In the opening days of this month, the entertainment industry was abuzz with shocking news: Sophie Turner and Joe Jonas decided to part ways, marking the end of their four-year marital journey.
The pair, whose romantic journey commenced in 2016, officially announced their separation via a shared Instagram message. In their statement, they earnestly appealed for "privacy" during this challenging time.
Taylor Swift and Joe Jonas had a brief romance back in 2009, which reportedly ended with a rather abrupt phone call breakup. While any animosity between them appears to have dissipated over the years, Taylor Swift channeled her emotions into her 2021 hit song, "Mr. Perfectly Fine," which is widely believed to be inspired by her past relationship with Jonas.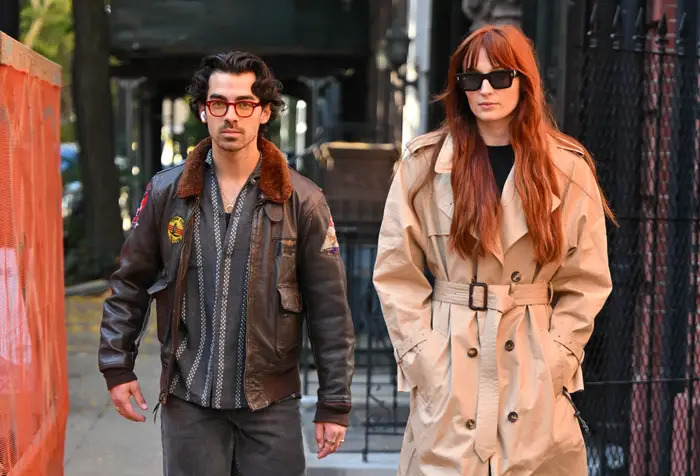 What did Sophie Turner and Taylor Swift do together?
In a surprising turn of events, Sophie Turner and Taylor Swift were recently seen spending time together in New York City, mere weeks following Turner's announcement of her separation from Joe Jonas.
The unexpected rendezvous between Sophie Turner and Taylor Swift has certainly raised eyebrows. Following Swift's gesture of sending gifts to her former beau Joe Jonas and his wife, the two celebrities were seen strolling hand in hand through the bustling streets of New York City. This public outing garnered significant attention from both fans and paparazzi, who eagerly snapped pictures of the pair.
Taylor Swift made a striking appearance in a vibrant red dress paired with a classic blue denim jacket, while Sophie Turner exuded elegance in a chic grey top and matching pants. The duo's fashion choices were nothing short of impressive, as one fan aptly noted, they were unquestionably "serving" looks.
This high-profile outing between Sophie Turner and Taylor Swift carries substantial implications, especially in light of Joe and Sophie's recent divorce announcement. Speculation is rife that their split may not be characterized by the utmost amicability. Reports have surfaced suggesting that Joe bore the lion's share of responsibilities in their relationship, particularly in caring for their daughters, while Sophie appeared to be more engaged in partying and late-night outings. This dynamic prompted criticism on the internet, with some accusing Joe of shaping the narrative against Sophie and unfairly portraying her as an inadequate mother. Taylor Swift's alignment in this scenario has become apparent, leaving little doubt as to whose side she has taken.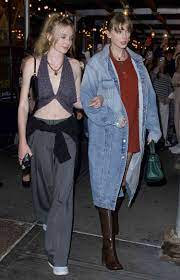 Why are Sophie Turner and Taylor Swift making headlines?
Interestingly, Joe Jonas and Taylor Swift have a history that dates back to 2008 when they were romantically involved. Their breakup, which made headlines at the time, notably took place over a phone call, leading Taylor Swift to pen the song "Mr. Perfectly Fine," widely believed to be about Jonas.
Even fans couldn't contain their excitement over the recent outing in New York City. One commenter humorously remarked, "Not the ex-girlfriends getting together," highlighting the unique connection between the two women. Another fan celebrated their friendship, saying, "This photo makes me so happy! Girlfriends stepping up for each other must be celebrated." Amidst the buzz, there was also a playful comment that read, "Oh, don't end that Jonas brother like that, Taylor," showcasing the lighthearted spirit of their unexpected meeting.
Taylor Swift and Sophie Turner have shared endearing moments of admiration for each other on social media in the past. In 2019, when Taylor released "Mr. Perfectly Fine," Sophie playfully commented on Instagram Stories, describing the song as "not NOT a BOP." Taylor responded in kind by acknowledging Sophie's iconic portrayal of Sansa Stark on "Game of Thrones," referring to her as the "queen in the North" and bending the knee in a show of respect and camaraderie.