Greta Gerwig's Barbie movie has been smashing box office records across the globe since its release. However, the movie has been met with a lukewarm response from South Korea. According to critics and activists, this is because of the reluctance to embrace a foreign movie with feminist themes.
The Korean Film Council stated that Barbie has sold just over 460,000 tickets since its local release on 19 July. It received only an 8% share of total box office revenue for its opening weekend and just 3.9% for the second weekend.
Comparatively, since its July 12 release, Mission: Impossible – Dead Reckoning Part One has sold over 3.6 million tickets. After its release on 14 June, the Pixar romance Elemental has amassed more than 5.8 million viewers, making it the year's most popular foreign film.
Disinterest or anti-feminism?
Shim Haein, a South Korean women's rights activist, said that cinema goes might have been turned off by the film's theme. The reception to the film points to the fact that a "woman-centered film with feminist humour is still regarded as a taboo subject."
Even women, according to Shim, might be hesitant to watch the movie because "the fear of being labelled as a feminist in South Korea is real".
In Korea, like many other countries of the world, 'feminism' is still considered a dirty word to a lot of individuals. And like every other patriarchal society, Koreans are reluctant in addressing and uncomfortable confronting the deeply rooted patriarchy and misogyny that has been operating things so far.
South Korea scores poorly in the gender equality index among the developed countries. Consistently ranking last on the Economist's Glass Ceiling Index, the country has the worst gender pay gap among the OECD nations. The World Economic Forum's Global Gender Gap Report placed South Korea 99th out of 146 nations in 2022.
Korean women face immense societal pressures to sacrifice their careers for family, and sexual violence cases are rampant. The South Korean justice system often appears to give light sentences to perpetrators.
The current president of the nation, Yoon Suk Yeol, rejected the term "feminist" when he ran for office. He has argued in the past that feminism is to blame for South Korea's historically low birthrate and claimed that there is "no structural gender discrimination" in the country.
Censored promotional campaigns
Localized Korean versions of the pre-release promotional posters were missing the original iconic slogans "Barbie is everything" and "He's just Ken". The posters were simplified to show only the characters' names.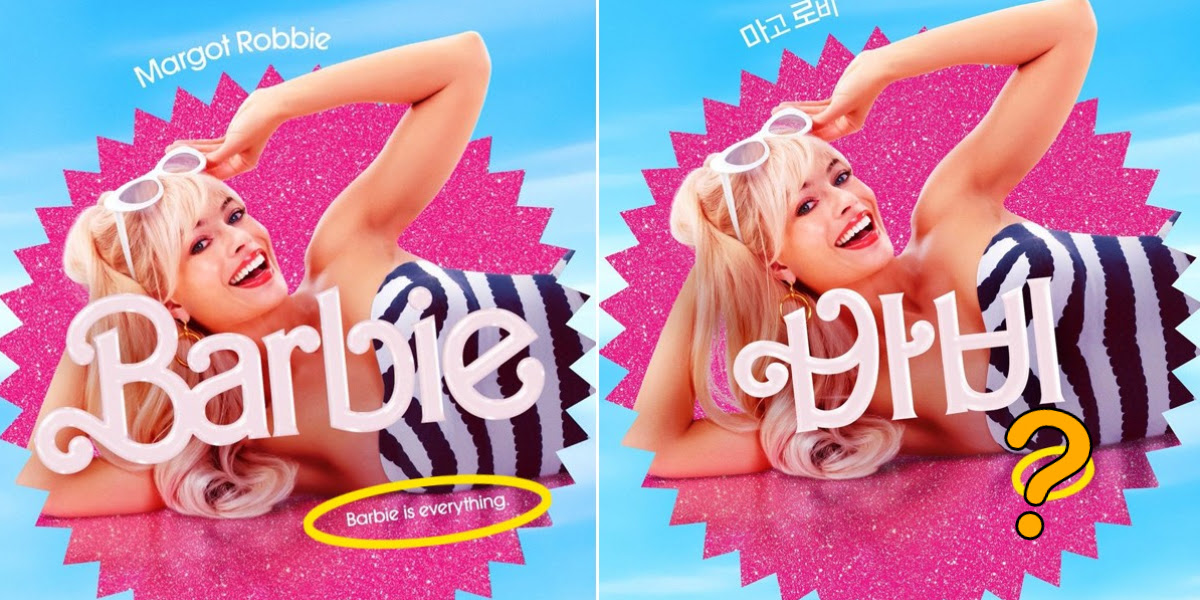 After drawing criticism for allegedly undermining the film's feminist message, Warner Brothers Korea stated that the move was not intentional. The company asserted that the early stages of its promotional campaign focused just on the images and names of the characters.
Apart from this, netizens complained that the Seoul Barbie movie event on July 2, with director Greta Gerwig, producer Tom Ackerley, and film stars Margot Robbie and America Ferrera, focused mainly on promoting Korean culture. Out of the 18-minute-long event, only 3 were reserved for actually discussing the film.
Local female-led films perform better
Local film critic and researcher into the Korean film industry, Jason Bevhervaise, said that local female-led movies perform way better than those produced internationally. He told the Guardian that Smugglers, a locally produced, female-centric film is topping the local box office. The movie is about Since its release on July 26, the movie has drawn more than 2 million spectators.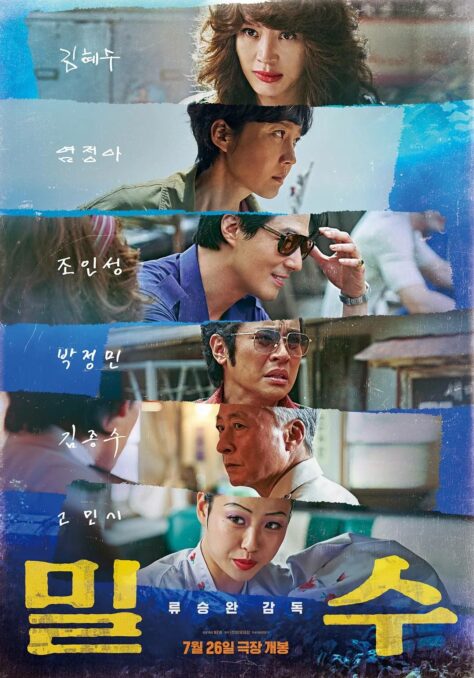 Youn Sung-Eun, a film critic, stated that although South Koreans may agree on gender equality in theory, there are groups within the conservative culture that vehemently disagree with what they view as "radical feminism." Greta Gerwig's advocacy for gender equality is not very appealing in this situation, according to Youn.
Apprehension about Western ideas of feminism being more radical, and therefore threatening, could be part of the reason why Barbie underperformed while other female-led movies like Smugglers do outstandingly well.