Mahesh Babu extends his warm wishes to Shah Rukh Khan ahead of the highly anticipated release of "Jawan," which is set to make waves at the box office this week. The film, directed by Atlee, has generated significant buzz, and Shah Rukh Khan's portrayal in seven distinct roles has only heightened the excitement. The social media world is abuzz with discussions about "Jawan," making it a top trend on Twitter (now known as X).
Joining the chorus of well-wishers, South Indian superstar Mahesh Babu took to his social media to express his anticipation for the film, sharing that he is eager to watch it with his entire family. His tweet reads, "It's time for #Jawan!!! The frenzy and power of @iamsrk are on full display!! 🔥 Wishing the team an all-time blockbuster success across all markets! So looking forward to watching it with the entire family!! #Nayanthara @VijaySethuOffl @Atlee_dir @anirudhofficial @RedChilliesEnt."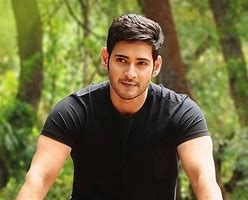 In response to this heartfelt message, Shah Rukh Khan himself acknowledged Mahesh Babu's kind gesture and expressed his desire to join them for a screening. He replied, "Thank you so much my friend. Hope you enjoy the film. Let me know when you are watching, I will come over and watch it with you. Love to you and the family. Big hug."
As the excitement mounts for the film's much-anticipated release, Shah Rukh Khan shared a release poster on his Instagram account, captioning it with, "Koi Accha Koi Bura Kai Kirdaar….Bas kal ke liye ho jao Taiyyaar! Let's 'Chaleya' to the theaters tomorrow. See u at the movies! Ready…. Book your tickets now! #Jawan releasing worldwide in Hindi, Tamil & Telugu."
According to Girish Johar, a producer and film business analyst, "Jawan" is poised for a colossal global opening, with predictions of a ₹100 crore opening worldwide. He also anticipates that the film may easily surpass the day-one figures of "Pathan" in the domestic market, achieving an India-wide total (across all languages) of ₹60 crore.
Shah Rukh Khan, accompanied by his daughter Suhana Khan and co-star Nayanthara, was spotted visiting the Sri Venkateshwara Swamy Temple in Tirupati to seek blessings ahead of the film's release. Nayanthara's husband, filmmaker Vignesh Shivan, was also present during this auspicious visit.
"Jawan," directed by Atlee and produced by Red Chillies Entertainment, boasts an ensemble cast that includes Vijay Sethupathi, Sanya Malhotra, Priyamani, Sunil Grover, Yogi Babu, and Ridhi Dogra, among others. The film is set to hit cinemas in Hindi, Tamil, and Telugu languages.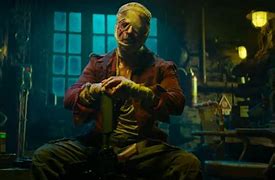 Advance booking for "Jawan" has garnered immense attention, with theaters reporting record-breaking ticket sales. Fans and cinephiles are eager to witness Shah Rukh Khan's multifaceted performance in the film, and this anticipation has created a palpable buzz, especially in South India.
In addition to the film's promotional activities, Shah Rukh Khan has engaged with his fans through "Ask SRK" sessions, where he answered questions about "Jawan" and shared insights into his experience working on the project. These interactions have further fueled the excitement surrounding the film.
The audience's fervor for "Jawan" is undeniable, and the film's unique narrative, combined with Shah Rukh Khan's versatile acting, promises an unforgettable cinematic experience. With the support of well-wishers like Mahesh Babu and the enthusiastic response to advance bookings, "Jawan" is poised to make a significant mark in the world of Indian cinema. As fans eagerly await its release, it's clear that "Jawan" has all the ingredients for a blockbuster success on a grand scale.