On Thursday, February 16th, Madrid Legislature approved for abortion and Transgender rights, with further approval of the Paid Menstrual Leave system; making Spain the first European nation with this law.
Spain's Equality Minister Irene Montero is said to have played the key role in bringing the possible conclusion to these two issues to be addressed together, resulting in the expansion of LGBTQ rights and abortion rights, as well as, appraisal of Menstrual leave.
Irene Montero, who belongs to the junior members of "United We Can" party or  better known as Spain's Left-Wing Party quoted on the victory as, "this is a historic day for feminist progress", implying that the long ignored issue of menstrual health has taken one step above it's pedestal, as Montero had stated in May 2022, "Period will no longer be a taboo" when the bill was approved by the legislature.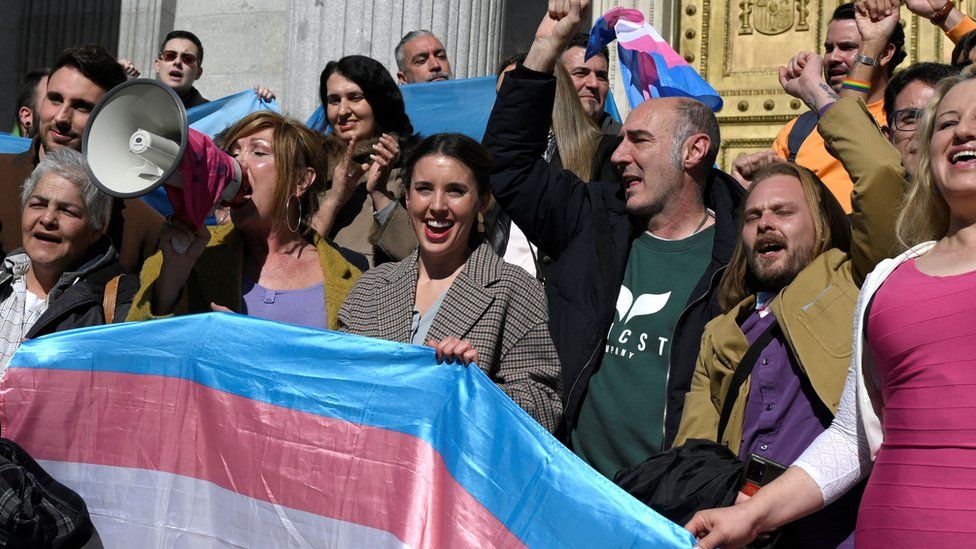 The New Amends in the Law, and What it states.
Under the new amends abortion is no longer prohibited for teenagers of 16-17 year olds. They are legally now allowed to seek an abortion without parental consent.
Sanitary products like napkins, tampons etc. will be provided for free in schools and in prisons; whereas contraceptive products like hormonal pills or morning after pills will also be available free of cost at state-run associations.
Period leaves will be granted to the workers with a certification from a Gynaecologist. It is said that leave will be fully paid but the tenure of sick leave was not mentioned.
The law that was passed, had a broader agenda to it and it successfully has achieved to mark yet another milestone for Spain, known to it's progressiveness in Women's Rights in Europe, after it Decriminalized abortion in 1985, following which in 2010, it ensured for women to opt for abortion in 14 week pregnancies in most of the cases.
While the law makes abortion accessible for most unplanned pregnancies, it also gives the right for them to get their procedures done in state health facilities.
This action was postulated in regard to the number of cases refused to be operated in state hospitals and thus found out that around 80% of the abortion cases in all across Spain are carried out in private facilities.
Under the new amendments, only the practitioners who are registered with their objections in writing, are exempt from performing. Rest are to abide by the state laws.
For the LGBTQ Reforms, a new set of statements have been approved by the law makers, stating that people aged 16 or above are free to change their Legally assigned gender, without medical supervision.
As of Legally minors or children aged 12-13 will need the Court or Judge's approval for gender change, and those between 14 to 16 will need their Legal Guardian's or Parent's approval.
Further Changes and the Legislature Struggle.
Earlier it was known that transgender people had to go through a series of doctors prognosis for the identification of gender dysphoria. The new law even bans the so-called "conversion therapy" for LGBTQ people and affirms the IVF procedures for single women and lesbian couples seeking to conceive.
This diabolic and powerful amendment was a major moto for a Feminist upheaval and according to Spain's Left Wing Government, it took about 185 votes, For the motion, and 154 against it, to make this possible.
Prior to Spain, Menstrual rights Law had been only significant in very few countries, namely Zambia, Japan and Indonesia, making a major feminist work culture into the spotlight issue.
Currently the Centre-left Wing Government is under a scrutiny of controversy, surrounding the sexual consent law, one Montero's successful projects, that in order to prevent sexual crimes has in turn resulted in many sex offenders to reduce criminal sentences. In lieu of which, "Only Yes Means Yes" law, indicating that only verbal consent is only key in cases of sexual crimes, is under the process and attempts to become a law, which is also supposedly going to be an upcoming Election Agenda.