President Rajapaksa agreed that a national council would be formed to appoint a new Prime Minister and Cabinet to tackle the economic crisis of Sri Lanka.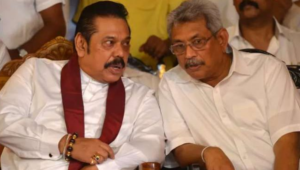 Amidst the worst economic crisis experienced by Sri Lanka, President Gotabaya Rajapaksa has agreed to remove his brother as Prime Minister. On Friday, President Rajapaksa informed about forming an interim government to tackle the worst economic crisis faced by Sri Lanka in decades.  
In his statement to the reporters, Sri Lanka's former President Maithripala Sirisena said that President Rajapaksa has agreed that a national council will be appointed to name a new Prime Minister and Cabinet, comprising of all parties in the parliament. President's officials, in a statement, mentioned that a five-member committee would be discussing with the main opposition party, SJB, and other opposition parties. The national council will consist of 20 members.
President said the committee should garner support from 113 lawmakers out of 225 members of the Sri Lankan parliament to form an interim government. The dissidents recently asked for the resignation of the Rajapaksa brothers, but Prime Minister Mahinda Rajapaksa made it clear that he wouldn't resign and would lead any interim government in the future.  
President Gotabaya Rajapaksa and his family have dominated every aspect of Sri Lankan politics for nearly 20 years. Protestors who have crowded the streets of Sri Lanka hold the brothers responsible for the economic crisis faced by the country today. Businesses shut, teachers are absent, and public transportation is disrupted as the general strike by Sri Lankans is going on, demanding the resignation of President Rajapaksa.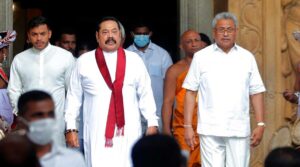 Both brothers have held on to their positions, while three other Rajapaksa members have resigned from the cabinet as the agony of protestors grew. To pacify the protestors, Rajapaksa tried to shuffle the cabinet, but the opposition parties disagreed to join a government headed by the Rajapaksa brothers. 
Sri Lanka is currently facing the worst economic crisis ever with huge foreign debts, a series of lockdowns, and fuel shortages, leading to a cut in the power supply. The fall in foreign currency reserves and devaluation of the currency has adversely impacted the economic growth of Sri Lanka.  
Published by: Gargi Sharma
Edited by: Aaradhana Singh