Shah Rukh Khan's latest blockbuster, "Jawan," is taking the international box office by storm, outperforming even high expectations. Let's dive into the numbers and explore what sets this movie apart.
"Jawan" has been a global sensation, capturing the hearts of audiences worldwide. During its second weekend overseas, the film amassed a whopping USD 7.30 million, contributing to a cumulative international earnings of USD 35.60 million (Rs. 296 crores). This substantial international success places "Jawan" firmly on track to potentially surpass USD 45 million overseas.
One remarkable aspect of "Jawan" is its staying power. It exhibited a weekend-to-weekend drop of just 57 percent, outperforming its competition, "Pathaan," which experienced a 60 percent drop. This impressive retention rate indicates that "Jawan" has struck a chord with its audience, sustaining its strong performance.
Chasing the Pathaan Record
"Pathaan" currently holds the title of the highest-grossing Bollywood film overseas, excluding China, with earnings of USD 49.40 million. With "Jawan" steadily closing the gap, it's poised to challenge this record. The competition between the two films is fierce, and if "Jawan" maintains its momentum, it could potentially dethrone "Pathaan."
Wave in the Indian Markets
Shah Rukh Khan's charisma isn't limited to international audiences. "Jawan" has also captured the hearts of its domestic Indian audience, earning a substantial Rs. 566 crores. This brings the film's worldwide gross to an impressive Rs. 862 crores, and it appears destined to cross the monumental Rs. 1000 crores milestone in the days ahead. If it achieves this feat, "Jawan" will become the second SRK film to reach this milestone in the same year, following "Pathaan."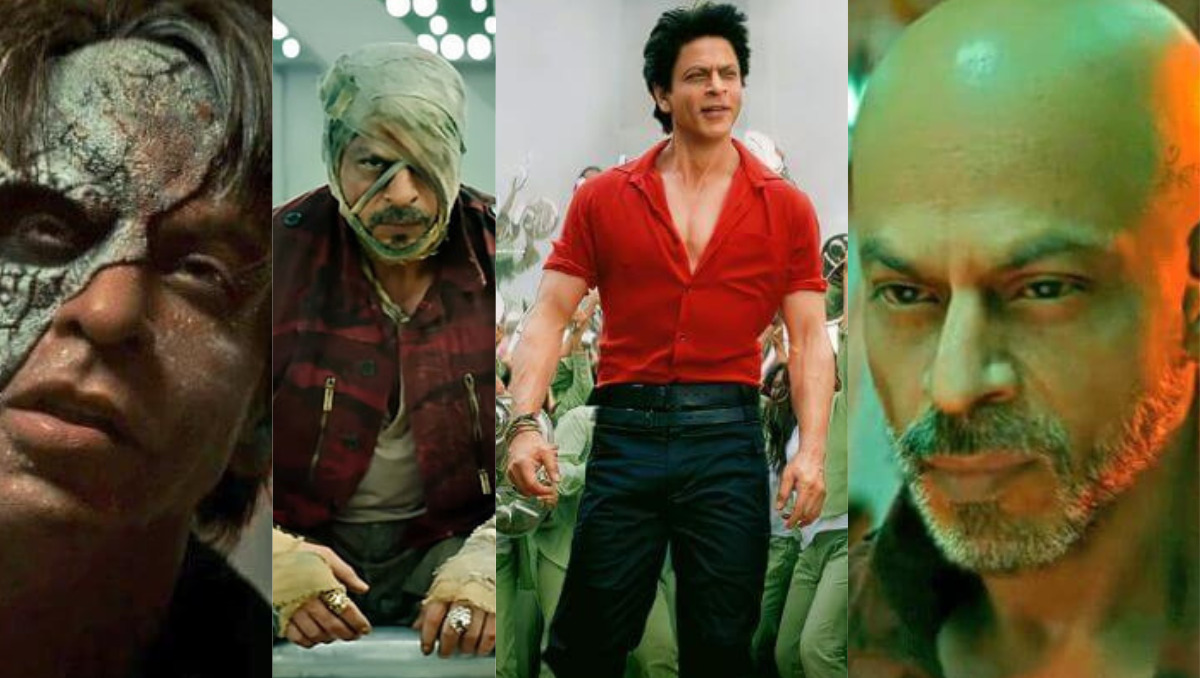 Jawan in North America
Among the top markets, North America leads the charge with earnings of USD 12.15 million after the second weekend. Notably, this surpasses "Pathaan's" performance at the same stage. The Gulf countries are also making a strong showing with gross earnings of USD 11.65 million, demonstrating their enthusiasm for "Jawan."
Jawan Getting Good Numbers in the UK
While the United Kingdom has grossed GBP 2.35 million, it trails "Pathaan" by 30 percent. However, it's essential to consider that "Pathaan" set an exceptionally high standard in the UK market. Even earning GBP 1 million remains a challenge for most Bollywood films, making "Jawan's" performance commendable.
It's worth noting that "Jawan" has faced age restrictions in many overseas territories. Historically, these restrictions have been a significant limiting factor, particularly in the UK. Despite these challenges, "Jawan" continues to shine.
Going Global and Going Big
Beyond the prominent markets, "Jawan" has seen success in Australia, grossing AUD 3.65 million, surpassing "Pathaan's" second-weekend earnings. Malaysia, too, has embraced the film, with earnings of RM 4.20 million, making it the second most successful Bollywood film in that market after "Dilwale." The Indian subcontinent markets in Nepal, Bangladesh, Sri Lanka, and the Maldives have collectively contributed nearly USD 1.50 million to "Jawan's" global success. In Europe, Germany leads the way with EUR 610K, ranking just behind "Pathaan" in several other European markets.
"Jawan" is not just a movie; it's a phenomenon. With its strong international and domestic performance, it's well on its way to becoming a Bollywood milestone, potentially joining the elite club of films that have grossed over Rs. 1000 crores. Shah Rukh Khan's star power, combined with the film's compelling story and widespread appeal, has made "Jawan" a global sensation, setting new records and inspiring audiences around the world.
Table of Contents