Ex RBI's Governor also showed his support for the Bharat Jodo yatra & Congress party. Raghuram Rajan joined the walk on Wednesday. They joined this Yatra near Sawai, Madhopur.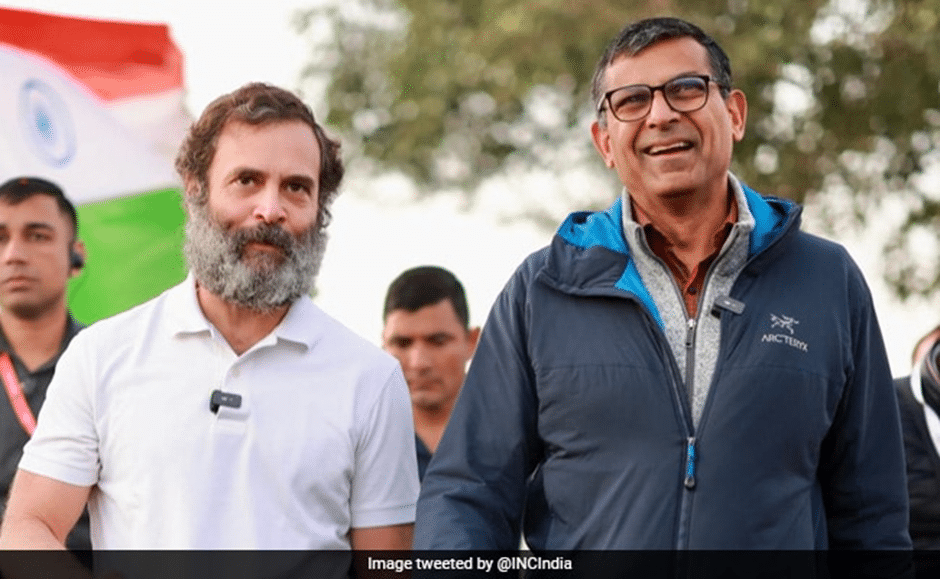 This morning as the Bharat Jodo Yatra crosses Madhopur, Rajasthan, former RBI Governor Raghuram Rajan joins the yatra!
In a video shared by social media and ANI, Shri Raghuram Rajan is marching with former Congress President Shri Rahul Gandhi, and having a serious conversation with him.
Rajan is walking with senior Congress leader Rahul Gandhi in the video which is going viral on social media platforms.
After reading this news just tap on the below link and watch the viral video then you can easily analyze what happens in the journey.
https://twitter.com/ANI/status/1602855516480278528
This yatra of 'Bharat Jodo' is set to conclude in Kashmir, India.
Most probably on the upcoming Republic Day of our Nation, this yatra will be in its last stage. As a people of India, we had seen many big faces join this yatra in various places.
Ex RBI's Governor Raghuram Rajan showed his support towards Congress!
They may be seriously supporting the Congress ideology for this yatra, or they are joining this yatra just to get camera views… Nobody predicts with a hundred percent of certainty!
We will have to wait till the next election, as it is a political game. Where everything is uncertain.
You saw activists Medha Patkar, Namdev Das Tyagi (Computer Baba), actress Swara Bhaskar, and boxer Vijendra Singh joining this Bharat Jodo Yatra of Congress under the leadership of Ex Congress President. They all helped in gaining the popularity of INC's ' BHARAT YATRA'.
Congress twitted- "Hum Honge Kamyab" on their official Twitter handle.
Raghuram Rajan was the governor of the Reserve Bank of India during the UPA's second term of government and the initial years of the Modi government.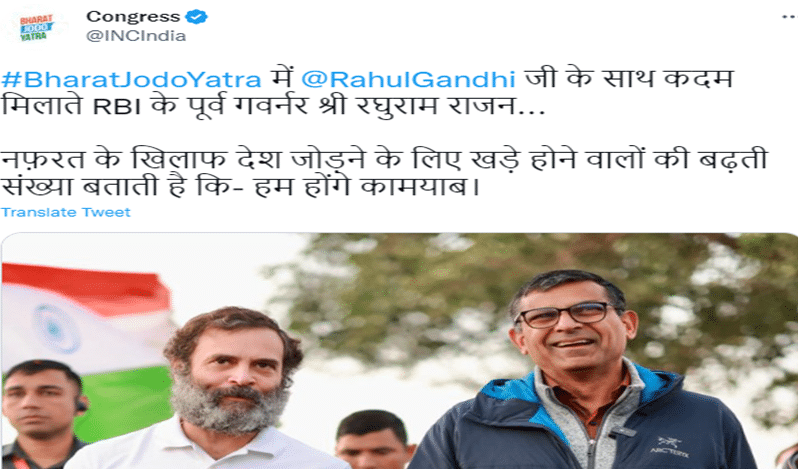 Bharat Jodo Yatra in Rajasthan: 500 Kilometres over 17 days
Rajasthan is the only Congress-ruled state where the Congress party is showing more effort. They will cover a distance of about 500 km in 17 days, after which they will move to Haryana by December 21.
Keep following us, and we will update you with every happening because the pairing of Gehlot and Sachin Pilot is going to be interesting to watch. If only they would come together!
There will be two phases in Haryana, the first phase is till December 23 and after that, in the second phase of the yatra, they will rally back and enter Haryana from Uttar Pradesh. The name place is Sanofi Khurd, District Panipat on 6th January.
Congress General Secretary Priyanka Gandhi along with her husband Robert Vadra and their daughter Ms. Miraya joined the Bharat Jodo Yatra. They represent the empowerment of women in the yatra last Monday.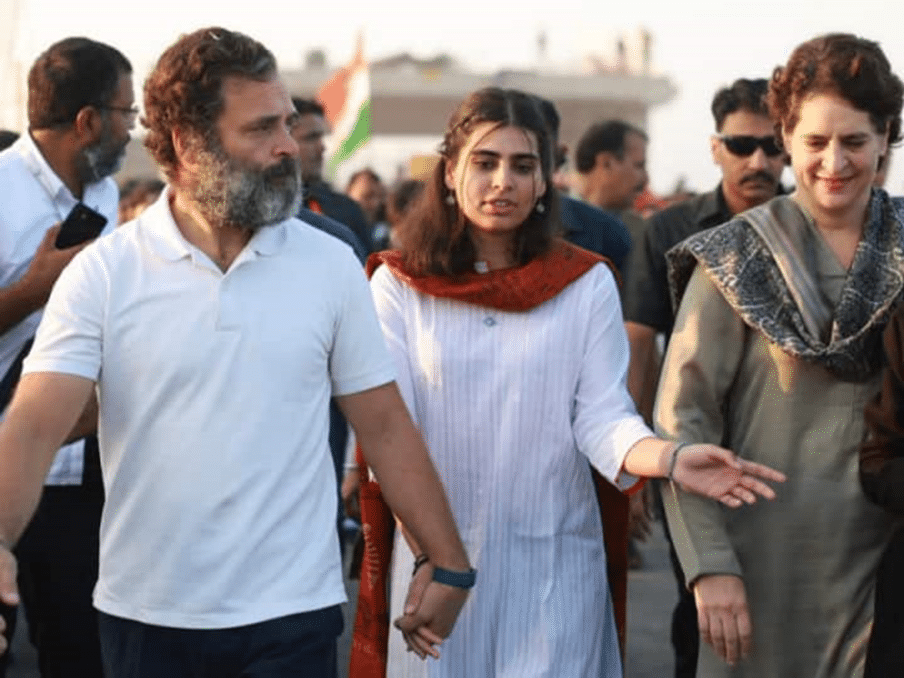 Finally, let me remind you, this Bharat Jodo Yatra was started from Kanyakumari on the 7th of September and crossed several states, like Tamil Nadu, Kerela, Andhra Pradesh, Karnataka, Telangana, Maharashtra, and Madhya Pradesh too.
This yatra is going to end at our Jammu and Kashmir in early Feb 2023. An interesting fact is that the Yatra of Rahul Gandhi will complete a total of hundred days this Friday!
Well, in my opinion, Congress is looking at every big but new face as an advantage for their party, so this ex-RBI-Governor is a new but helping face for them! They are using it well for gaining eyes on their 'BHARAT JODO'.