Israeli doctors can refuse to treat patients on religious grounds. Orit Strock has suggested that doctors can turn away the LGBTQ, Netanyahu's minister says this statement.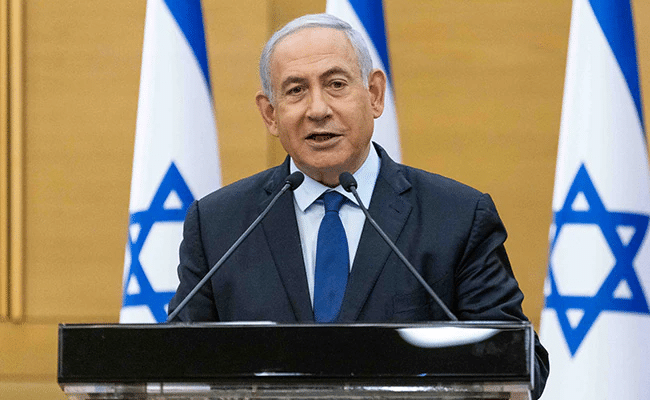 Orit Strock has said that Israeli doctors should be allowed to refuse treatment to LGBTQ patients if they want.
Doctors can turn away people from the gay community on religious grounds. He is the incoming minister of PM Benjamin Netanyahu. By making this statement, he indicated that the new government would pose a dangerous threat to the gay community.
Israeli president said this is unacceptable
Isaac Herzog, the president of Israel's President criticized the statement made by Mr. Orit Struck. He said such threatening announcements or statements create concern for the coming days for the gay community. This is like a red alarm signal for the trans community. Although the office of the president in Israel is formal, his statements are noteworthy. He said the rhetoric undermined Israel's democratic values.
Netanyahu the Prime Minister also criticized the statement made by  Orit Strock. And he said that it is a very wrong remark. The government will never create any inhuman acts and terror or fear for the community of LGBTQ.
https://en.wikipedia.org/wiki/Benjamin_Netanyahu#:~:text=info)%3B%20born%2021%20October%201949,of%20Likud%20%E2%80%93%20National%20Liberal%20Movement.
After this, their critics said that the prime minister is too weak to control his ultra-Orthodox coalition partners.
Orit Strock, a member of the Religious Zionist party, said on Sunday that with the help of other parties she amended the anti-discrimination law for Doctors. By these doctors would get the right to say NO to patients from the LGBTQ community on religious grounds if they don't want to treat them.
After many critics criticized her comments strongly, she came up with an explanation.
Stroh later tweeted and said that she was only referring to medical procedures that would be religiously objectionable, not to the transgender community. However, she didn't specify what those processes might be. Latterly she said wasn't trying to indict the transgender community; she was just talking about religious freedom for Doctors as well. she did not intend to destroy any human rights or she also did not intend to target the transgender community.