Synopsis: Supreme Court verdict on pleas against High court orders. The Court had reserved its verdict in the case on September 22 after hearing an argument in a matter for 10 days.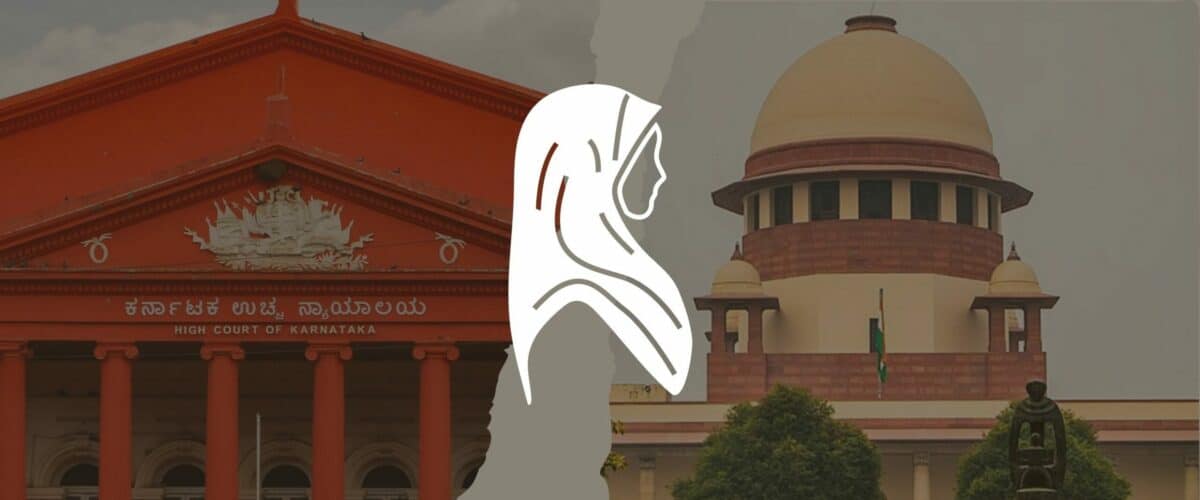 On October 13, Supreme Court delivered a split verdict on the ban on hijab in educational institutions in Karnataka, on Various petitions challenging the Karnataka High Court order which upholds the ban on hijab in educational institutes. Justice Hemant Gupta dismissed the petition against the hijab. However, Justice Sudhanshu Dhulia allows the appeal.
Here are the some points of the Supreme Court split verdict ;
After reading the operative part of the judgement, Justice Sudhanshu Dhulia said wearing a hijab is ultimately a matter of choice for a Muslim girl and nothing else. The education of girls is topmost for me.
"All the petitioner want is to wear a hijab! Is it too much to ask in a democracy? How is it against public order, morality, or health? Or even decency?" Justice Dhulia asked.
On that Justice Hemant Gupta said that Secularism is applicable to all citizens, so allowing one community to wear religious symbols would be anthesis to secularism. The constitution of fraternity would be defeated if students were allowed to carry religious symbols to the classroom, he emphasized.
Justice Hemant Gupta framed 11 questions in his order for dismissing the pleas. After not getting appealing answers Justice Hemant Gupta dismissed the appeal.
"There is a divergence of opinion," Justice Hemant Gupta added.
The Supreme court bench then said the matter will be placed before the Chief Justice of India for hearing by a three-judge bench.
A summary of the High Court judgment;
The High Court bench said that the hijab is not an essential part of Islam and asked students to wear a uniform that doesn't violate their right to expression and privacy.
After that, Court clarified that this rule is only applied inside the classroom, outside the classroom students are free to wear any apparel of their choice.
What were Petitioner's Challenges;
The first petition was filed by a Muslim girl student at a government pre-university in Udupi, who was denied entry into the classroom in December, for wearing a hijab inside their classroom. And after then these students started protesting for their right to wear hijab.
Then Hindu students also started wearing saffron scarves and turban to class and stated if Muslim students were allowed to wear religious clothing to educational institutes, so should they.
On February 5, the Karnataka government ordered that students have to wear the uniform assigned by their school, and pre-university colleges. Where uniforms were not assigned to students. So, they should not be allowed to wear any clothing that disturbs "equality, integrity and public law and order".
This government order was challenged by the petitioners.