A comprehensive Swedish study shows a significant connection between exercise during early adulthood to reduced risk of cancer.
Exercise Reduces Cancer Risk
A Swedish population-based cohort study aimed to investigate the potential connections between cardiorespiratory fitness (CRF) in young men and the incidence of specific types of cancer. The study involved the analysis of data from men who had undergone military conscription between the years of 1968 and 2005. Cardiorespiratory fitness was determined through maximal aerobic workload cycle tests conducted during conscription. Various factors such as their age, year and location of conscription, body mass index (BMI) and level of parental education were taken into account using Cox regression models.
The study involved over a million men, with a mean follow-up period of 33 years. Among this group, over eighty four thousand men developed cancer in at least one specific region. The analysis of this data revealed interesting findings with regard to the association between CRF and different types of cancer.
Higher levels of CRF were linked to a reduced risk of developing cancer in certain regions of the body. The hazard ratio (HR) for developing cancer was lower for individuals with higher CRF levels in the body parts like the head and neck, esophagus, stomach, pancreas, liver, colon, kidney, and lung. In these cases, higher CRF appeared to offer protective benefits.
However, the relationship was different for prostate cancer and malignant skin cancer. For prostate cancer, higher levels of CRF were associated with a slight increase in vulnerability. Similarly, malignant skin cancer also showed a higher hazard ratio for individuals with greater CRF.
The study underscores the importance of maintaining elevated cardiorespiratory fitness in young, healthy people to potentially lower the risk of a diverse range of cancers. These findings hold vital implications for public health policies, stressing the need to enhance cardiorespiratory fitness among young people. This highlights the important necessity of promoting healthier lifestyles and encouraging physical activity, particularly during youth, with the aim of potentially diminishing the chances of developing particular types of cancers in the future.
As for the study's applicability to women, Aron Onerup, the researcher, suggested that while the study focused solely on men, the observed association is expected to have a general applicability to women as well.
Other Evidence
The American Cancer Society suggests that regular physical exercise offers a multitude of health benefits, with cancer prevention being a significant advantage.The organization's guidelines on Nutrition and Physical Activity for Cancer Prevention emphasize the pivotal role of exercise in reducing the risk of various cancers, including breast, prostate, colon, endometrial, and potentially pancreatic cancer. This positive impact is attributed to exercise's capacity to modulate hormones linked to cancer development and bolster the immune system.
Furthermore, regular exercise plays an essential role in weight management, a key factor in hormonal regulation and immune system support. The correlation between excess weight and cancer-related mortality is notable, contributing to an estimated fourteen percent to twenty percent of cancer-related deaths in the United States. Even a modest reduction in weight yields significant health advantages, making it a prudent starting point for those embarking on a healthier lifestyle.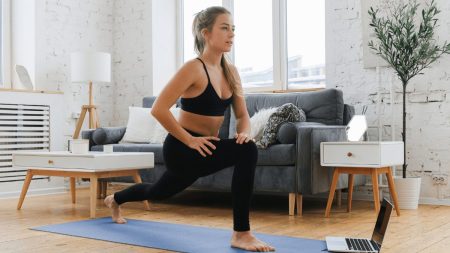 The act of exercising is particularly advantageous as it contrasts with the sedentary nature of sitting. A growing body of evidence underscores the adverse effects of prolonged sitting on health. Irrespective of an individual's exercise routine, extended periods of sitting elevate the susceptibility to various cancers, obesity, type 2 diabetes, and heart disease. Therefore, incorporating movement throughout the day is pivotal to counteracting these risks.
The recommended amount of exercise varies by age group. For adults, the guideline stipulates a minimum of 150 minutes of moderate-intensity activity or 75 minutes of vigorous-intensity activity each week, distributed across the days. Notably, even lesser amounts of activity can confer health benefits. For individuals who have been inactive, a gradual approach to exercise initiation is prudent, with any new activity requiring medical clearance.
In the case of children, a different set of guidelines applies. Children should engage in at least 1 hour of moderate- or vigorous-intensity activity daily, with a focus on vigorous-intensity activities on at least 3 days each week. This ensures the development of healthy exercise habits from a young age, fostering lifelong well-being.
Examples of moderate-intensity activities encompass brisk walking (at a pace of 3 mph), dancing, leisurely bicycling, yoga, golfing, softball, doubles tennis, and general yard and garden maintenance. On the other hand, vigorous-intensity activities encompass jogging, running, fast bicycling, swimming, aerobic dance, soccer, singles tennis, and basketball. Importantly, these activities supplement an individual's customary routines, encompassing daily activities such as walking from the car to the garage or ascending a flight of stairs.
In conclusion, regular exercise stands as a formidable tool in the prevention of cancer and the promotion of overall health. The American Cancer Society's guidelines underscore the pivotal role of exercise in mitigating cancer risk, regulating hormones, and sustaining immune system function. Weight management, through exercise, emerges as a critical determinant of health, contributing to the reduction of cancer-related mortality. Moreover, the importance of combating prolonged sitting through movement is evident in its association with a spectrum of health concerns. Ultimately, adhering to exercise recommendations tailored to age and capability empowers individuals to make substantial strides towards a healthier and more vibrant life.