Scarlet Fever also known as Scarlatina is caused by a bacterial virulent strain that affects the lymph nodes in the neck. The UK faces a swift rise in the number of cases at this odd time of the year when the climate is temperate and humid.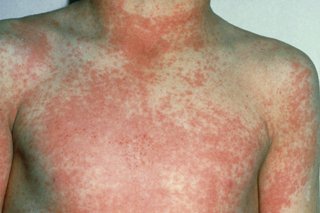 Scarlet Fever is also known as Scarlatina is a Victorian disease that affects children of the UK between 5 to 15 years. It starts off as a strep throat infection and then exhibits severe symptoms of scarlet fever.
It is a contagious infection transmitted airborne through body fluids such as sneeze and cough droplets and can also be spread via skin contact with the affected kids and sharing towels, cutleries and bedspreads.
Symptoms of Scarlet fever
Scarlet Fever appears with a high fever, a swollen throat, and tonsil causing pain while swallowing. Red rash found throughout the body as sunburn which shows up initially in the neck and face.
Deep red lines in the folds of the body parts such as near the armpits, in elbows, groin, and knees. Also, the face looks flushed with tongues turning out strawberry (swollen with spots). Other symptoms may include nausea, belly pain, and aches across the body.
Treatment
Scarlet fever can be treated with antibiotics in the prescription of general practitioners or Pediatricians. Doctors in the UK report that the trend of increase in scarlet fever is found after withdrawing all the safety measures followed for  COVID-19.
The incubation period of this disease is 2 to 4 days, it is advised to treat the early symptoms and stay home to prevent spread.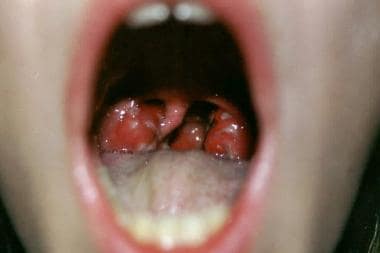 Cause & Prevention 
Scarlet fever is caused by a streptococcus strain with streptococcal pyrogenic exotoxins SPEs usually of types A, B, and C present in the body secretions.
The severity of this infection may lead to rheumatic fever and other inflammatory diseases that may cause complications resulting in difficulty in breathing and spread to other parts, if untreated.
Hence, it is better to prevent it by taking care of your kids with the utmost care by washing hands, and cutleries and by masking up and following hygienic practices. 
Due to the rapid rise in scarlet fever scare in the UK, children are being said to maintain the COVID protocol for safety.
---
Read Also: New Test to measure the Severity of Cystic Fibrosis
---