In a recent interview with LallanTop, Taapsee Pannu revealed if she would ever talk to the Queen actress Kangana Ranaut after an ugly fight on Twitter during the pandemic, and here's what she had to say about the whole thing. Read on to learn more!
Taapsee Pannu is currently one of the most highly skilled and sophisticated actors in Bollywood. She never disappoints audiences when it comes to performing on the big screen in a nuanced manner. The Badla lead actress has been giving some amazing performances back-to-back and has now made a special niche for herself within the industry.
On top of that, Taapsee is known to be very authentic and straightforward regarding her media interactions and conversations. She is one of the few actors who have been noticed to say things as they are without mincing any words. So when Bollywood's anti-nepotism flag bearer, Kangana Ranaut, called Taapsee a B-grade actress and a Sasti (cheap) copy of her by Kagnana's sister and manager Rangoli, Taapsee gave back to her on Twitter and called her irrelevant.
But the feud between the actresses continued and took many turns, and here's what Taapsee said recently when she asked if she would ever talk to the Tanu Weds Manu lead actress ever in life again. Read below!
Taapsee Pannu Said, "Problem Kangana Ranaut Ko Hain" and "Mujhe Koi…"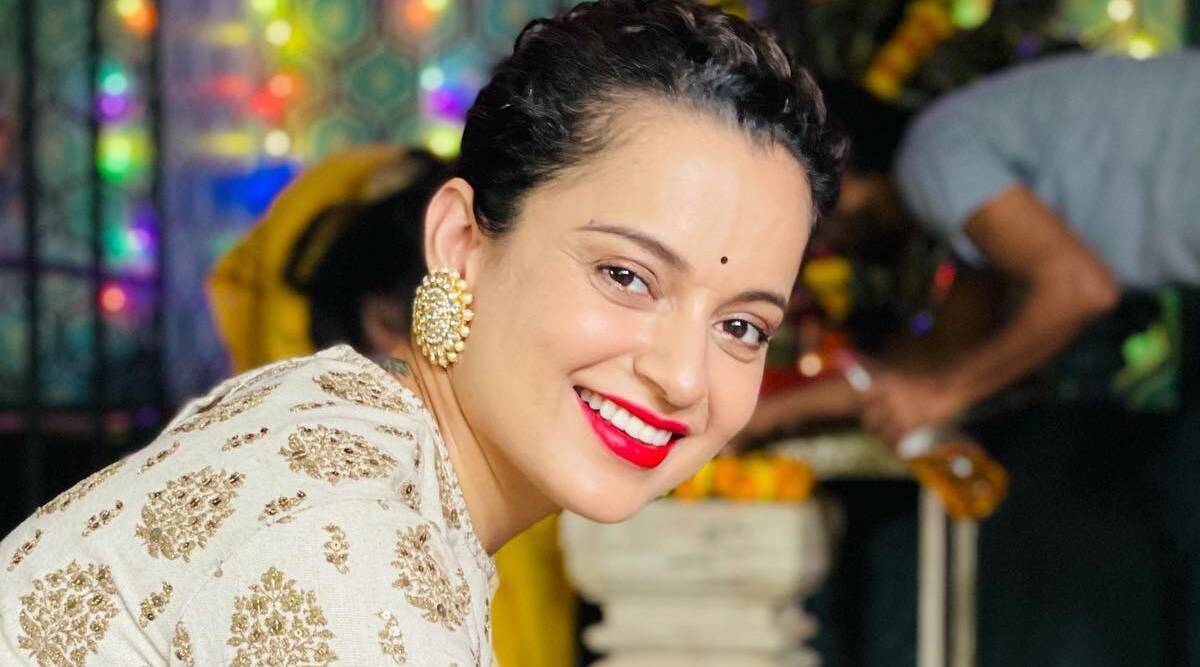 Recently, Taapsee Pannu appeared in a conversation with LallanTop and talked about a whole barrage of topics, whether it's about disparity amongst actors and actresses in Bollywood or getting cast with Shah Rukh Khan in a new upcoming Raju Hirani film, Dunki, and a lot more.
During the same conversation, the journalist asked her about the online feud of hers that happened with Kangana Ranaut in 2021, and here is how she responded to that question:
"What do I even (say)? I do not feel bad anymore. I don't know, honestly. I met her at the screening of Pink when I had just joined the industry so it was more of just greeting a guest, saying 'hello', and 'thank you."
She continued further saying (verbatim):
"If there is a situation where she is in front of me, then I will go and say hello. Mai muh fira ke nahi jaungi. Mujhe thodi problem hai, problem usey hai. So uski marzi. Mujhe starting me jhatka lagta hai, wo itni acchi actor hain…kyuki apne kisi ko pedestal pe rakha (I won't turn away from her, I do not have a problem with her, she has a problem. It will be her wish. I was shocked at first because she is a good actor and I kept her on a pedestal). When I was called a sasti copy, I was like 'she is such a good actress', I took it as a compliment."
Some time ago also, Taapsee got asked about the Queen actress, so she said something along these lines:
"I don't miss her, so no. She is a colleague in that she is an actor. But much more than that, she has no significance in my life. She said, "I don't feel anything for her, good or negative."
For the uninitiated, Taapsee is not the only actor Kangana has ever fought with. She appeared on Koffee with Karan in its fifth season and did call Karan Johar the flag bearer of nepotism in Bollywood. Swara Bhaskar, Alia Bhatt, Richa Chadda, Deepika Padukone—you name it, and you will find something nasty said by the Tanu Weds Manu actress to all of them.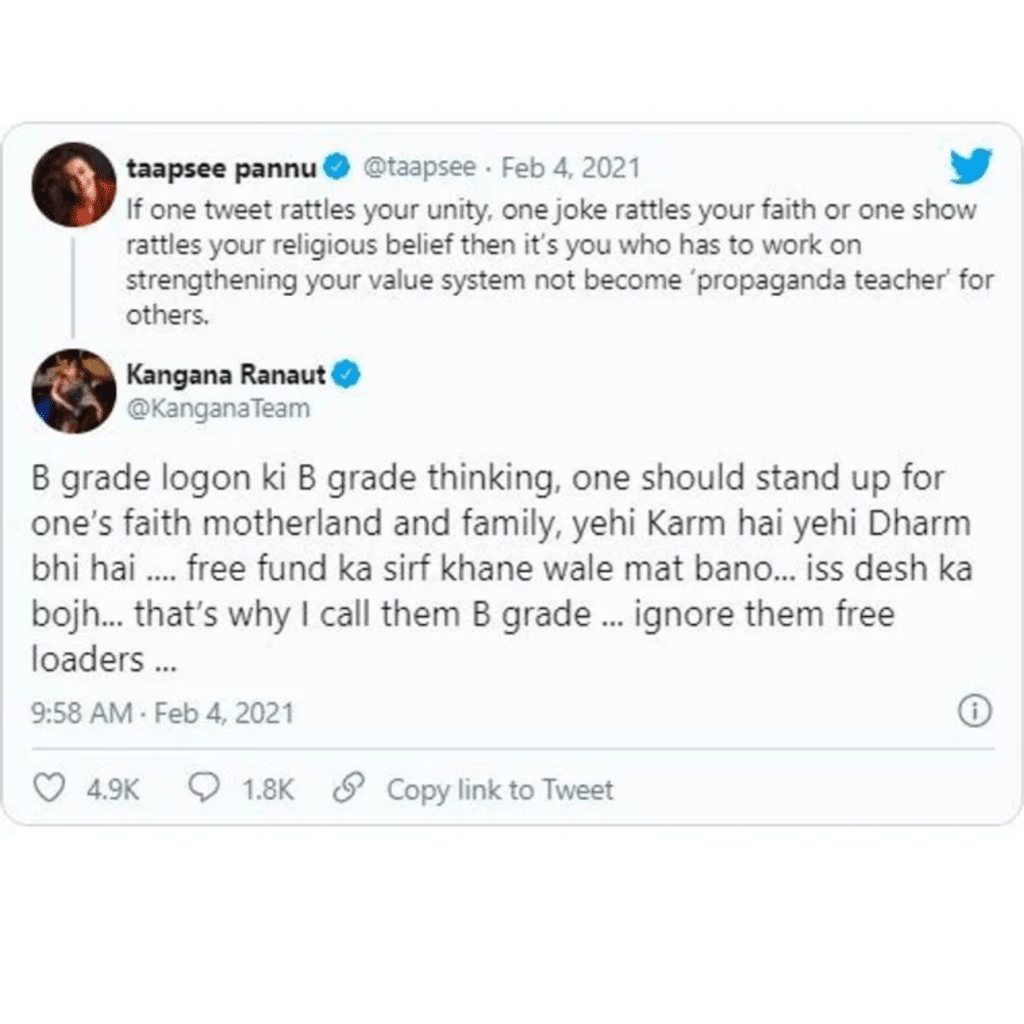 In fact, Kangana Ranaut is often tagged as the "controversy queen of Bollywood," as she writes so many controversial things online. In fact, her Twitter account also got suspended last year when she posted something really absurd on the platform.
What's In The Pipeline For Taapsee Pannu On The Acting Front
Taapsee will be next seen with the one-and-only Pathaan lead, Shah Rukh Khan, in Dunki (December 22, 2023), directed by Rajkumar Hirani. She will also appear in movies like Afwaah and Phir Aayi Hasseen Dillruba this year.