The sentence comes after the woman tried to cross the borders and the Taliban caught her and confined her to an apartment.
Woman arrested by Taliban for raising her voice in a video against rape and violence.
She was caught on the border while trying to escape
Forced into a wedding by a former official and then raped repeatedly.
After the video went viral, the Taliban chased her down
The Taliban announced that they had arrested the woman who appeared in a video earlier this week and announced that a senior Taliban official married her without her consent and raped her repeatedly.
Elaha is the name of the woman in the video, who wept as she narrated her adversities caused by former Taliban interior ministry spokesman Saeed khosti.
She begged for a rescue while speaking about the torment she has been put through by the Taliban, as they captured her in a flat in Kabul.
"These may be my last words. He will kill me, but it is better to die once than to die every time," she said.
Tactics of the Taliban
One year after the takeover of Afghanistan by the Taliban, women have been facing extremely difficult with their basic rights such as education and holding a job. Women in Afghanistan are breathing under the constant threat of violence. They never know who might rape, exploit, or harass them.
The recent has successfully shown how the Taliban is a threat to women and human rights.
The Supreme court is controlled by them, late Wednesday, a day after the video was viral, the court in a tweet said that Elaha has been arrested as she defamed them.
There is no sign of a trial taking place, the court said that she would "soon be sentenced according to Sharia law." "No one is allowed to harm the name of Mujahideen or defame the Islamic Emirate of Afghanistan and the 20 years of holy jihad".
After the takeover of the country in august 2021, women activists raised their voices against the increasing number of forced marriages of women, where officials force them into marrying them by targetting their families.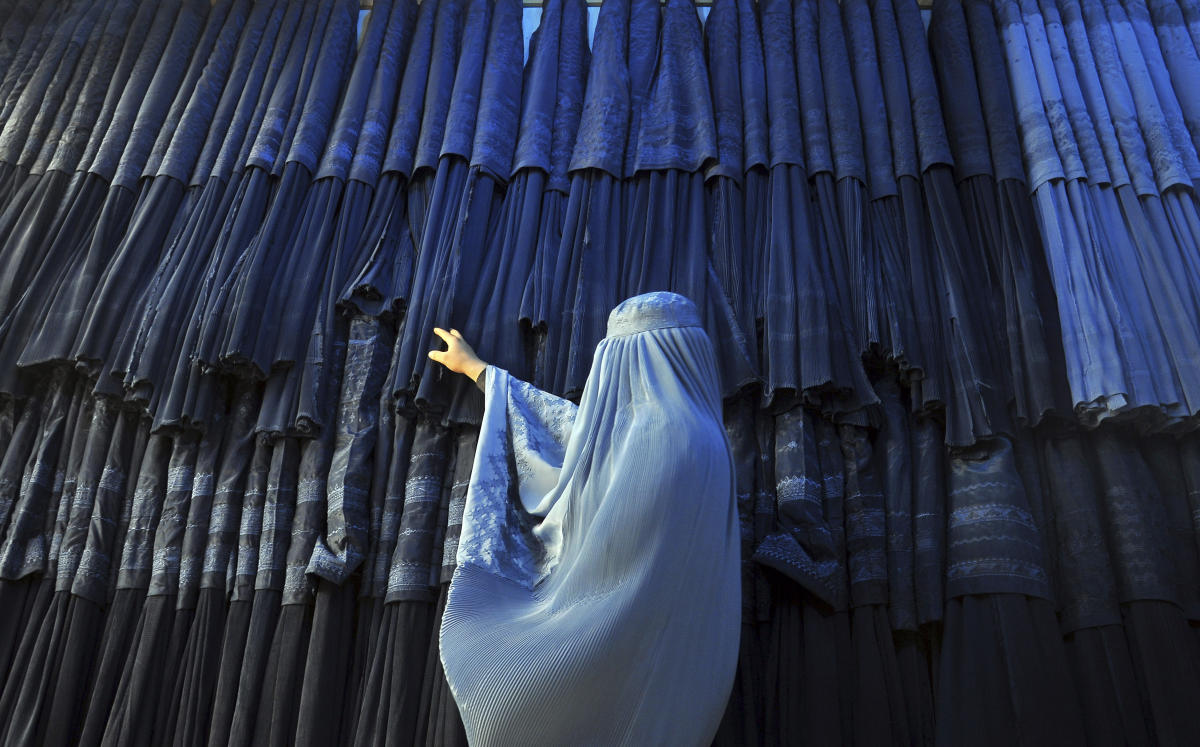 The Victim
Elaha is a medical student at Kabul university, she is the daughter of an intelligence service general under the former Afghanistan government.
The official host, as she describes coerced her into marriage six months ago, and tried to marry off her sister to another official, but her family was successful to escape. This shows how the autonomy of women is being buried under the force.
"Saeed Khosti beat me a lot. Every night he raped me," she said, breaking into tears.
In the video she described how she tried to escape to Pakistan, but before she could call it a success the Taliban caught and arrested her at the border.
After this she heard a member telling khosti that she has lived under the former government and due to this she should be stoned to death as an "infidel", she said.
To clear his image, khosti wrote in a tweet how he married her but denied the fact of mistreating or doing anything illegal to her.
He even accused her of insulting the Quran and claimed that he divorced her after she showed problems with her faith.
Fuel to fire was added when the video went viral on Twitter, Facebook, and WhatsApp. This video called for justice for all women by women activists.
By taking control of Afghanistan the Taliban took over the rights of women as well by barring them from education and working. It also required women to cover up themselves completely except for their eyes. Women are limited to their homes except in cases of necessity.
Not only this but they can't even travel long distances without a male companion.
Taliban even abolished the ministry of women's affairs bringing the number of women participating in politics and the government sphere to zero.