HTMS Sukhothai sank in the Gulf of Thailand, with 31 sailors missing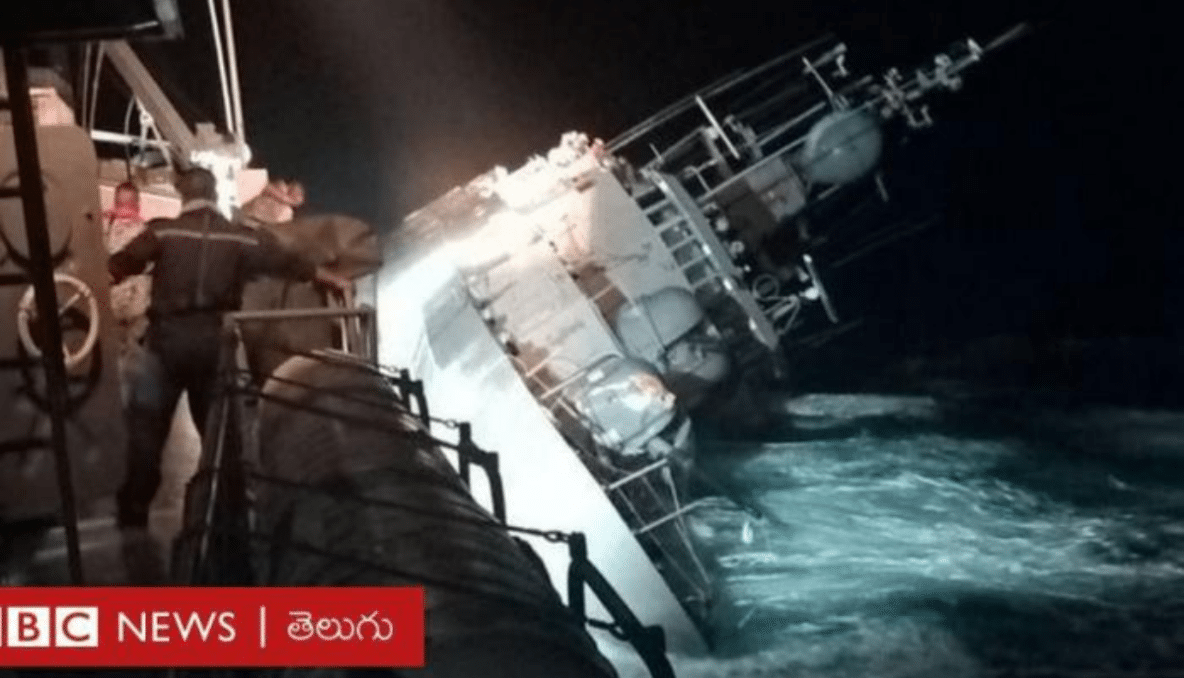 The Royal Navy's HTMS Sukhothai drown carrying 106 people in the Gulf of Thailand, Officials said that ship took water inside, lost power, and eventually sank.
The incident happened while the warship was on normal patrol at sea, 32 km (20 miles) from the pier at Bangsaphan district in Prachuap Khiri Khan province, roughly on Monday dawn at 4.30 IST.
 According to an official statement, the ship was leaning on its offside and took inside water. Due to water reaching the power room, a short circuit happened, which caused difficulties in the ship's bouncing back from the accident and its survival in face of its sinking.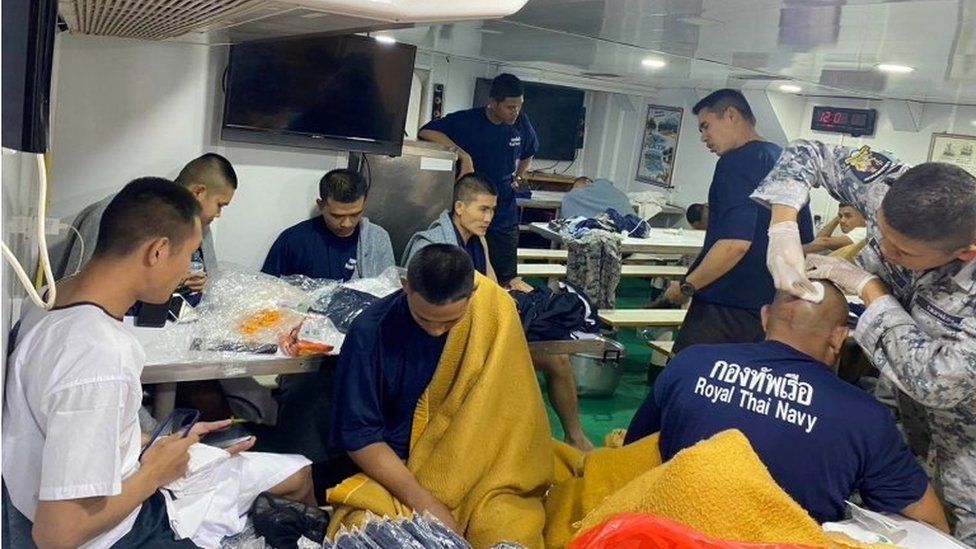 The Thai navy said, they dispatched three frigates and two helicopters to initiate rescue but only one ship, HTMS Kraburi reached the location before it sank.
Thailand had experienced storms and flooding recently. The weather became a hurdle here in the rescue mission too. Due to strong wind, the helicopter which carried a mobile pumping machine could not pump out water from the ship in time. According to the sources, the ship had been warned to stay ashore during this weather.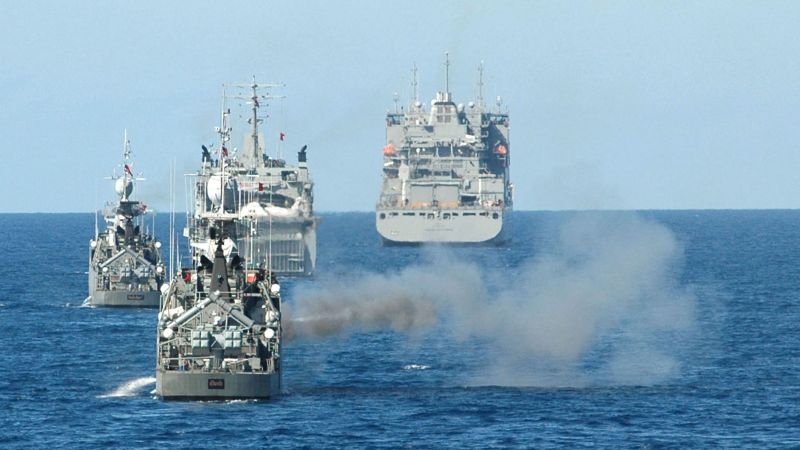 The rescue mission worked until mid-morning, and they succeed in rescuing 75 sailors but were unable to rescue 31 due to darkness. Some local media footage shows sailors wearing life jackets found in the water and life rafts and medical personnel at the dock taking crew members off in stretchers.
The officer who was inside the ship while the incident took place said "sea-water bump on the electrical system through an exhaust pipe, causing a power cut, and that reflect on the ship's machinery and made it useless. As the crew lost control of the ship more water started filling in causing it to tilt and eventually sank, Due to the dark, it was difficult to identify whether every officer had come on a rescue boat or not".
Prime Minister Prayut Chan-o-cha released a statement on Monday confirming the investigation. In his talk, he said, I am following the news closely, there are five seriously injured.
The spokesperson of the navy Adm Pokkrong Monthatpalin said The sailors we rescued, this morning, were taken to the nearby port and some were taken to a hospital for treatment. Now our main priority is to search and rescue our fellow boatmen.
He said further in a different press bite, that once the sailors have been rescued the navy will search the ship as the ship is having fuel and it could cause oil leakage and eventually harm the marine life.