HTMS Sukhothai, a warship from Thailand, sank at around midnight on Sunday about 20 nautical miles off of the coast of Thailand.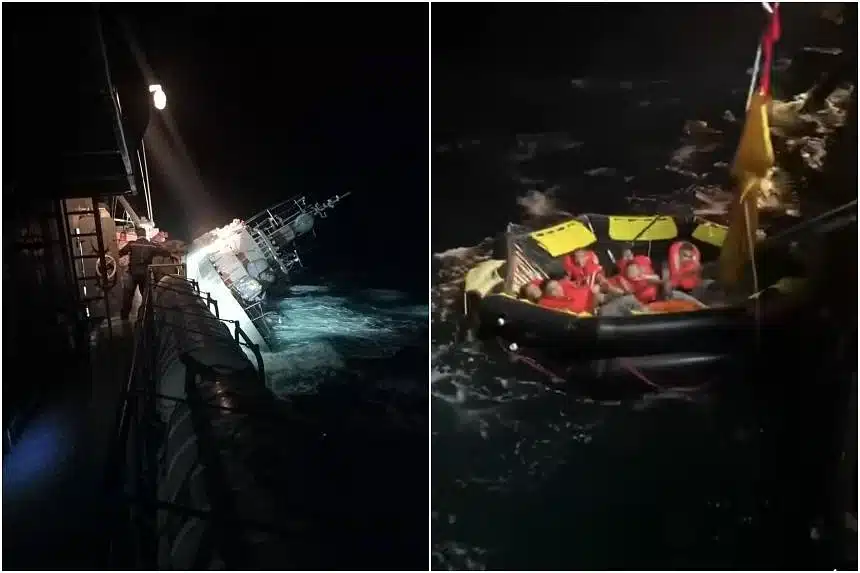 Military and helicopters were sent on Monday to the site to rescue the marines. The military was able to rescue 73 people out of the 106 people who were present on the warship. These 73 people saved themselves by jumping off into the life raft on which they were found. The remaining 33 people were forced to abandon the ship.
The Engine Malfunction
Reports show before the ship sank the engine faced a malfunction. The warship was then hit by a strong wave due to which it flipped over. A navy spokesperson said that the vessel sank after its electronics system was damaged.
"The ships' operating system stopped working, causing the ship to lose control," said the navy spokesperson.
The navy shared a picture that showed the grey vessel flipped over onto its side. The navy also posted video footage on Twitter showing a group of personnel in orange vests on a black inflatable raft moving away from a ship in the darkness.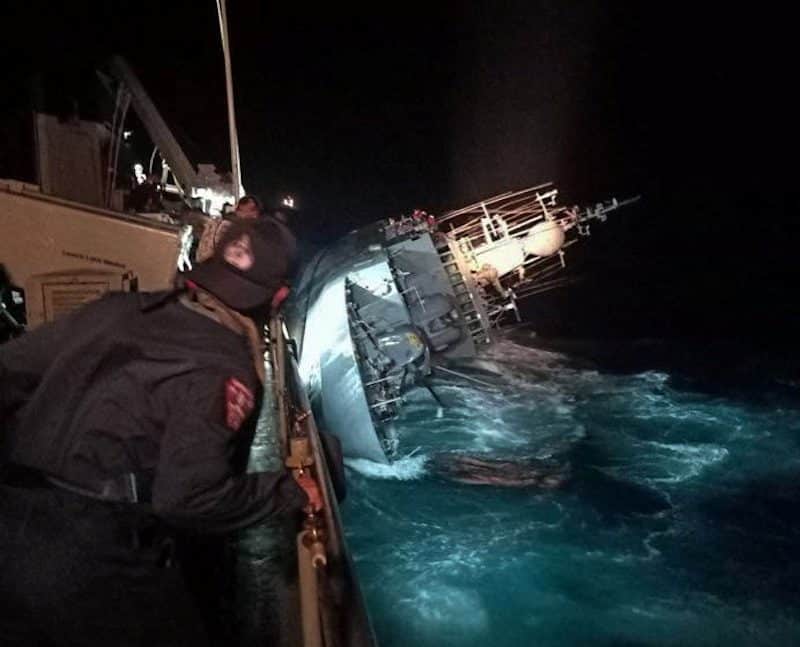 A statement made by the Royal Thai air force said on Monday that they will be assisting in the rescue operation. They didn't provide any further details.
Prayut Chan-o-cha, Thailand's Prime Minister, said the cause of the incident is being investigated. "I am following the news closely, about five people achieve been seriously injured" he added in a statement.
Storm alerts in Thailand
Several areas in southern Thailand have been hit by storms recently. Thailand's metrological office said the winds were causing stormy conditions in the Gulf of Thailand. They warned seafarers to proceed with caution and small boats to stay ashore.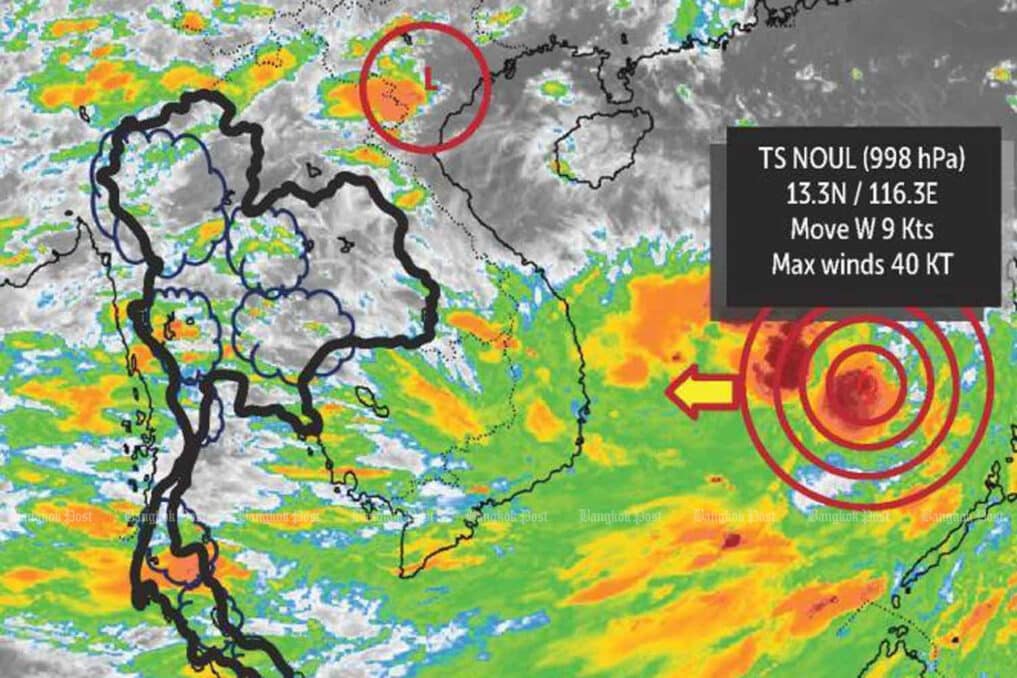 While parts of northern and central Thailand are experiencing their coldest temperature, the southern part of Thailand has been experiencing storms and floods. Ships were warned to stay ashore.