Table of Contents
Xiaomi, the renowned Chinese smartphone manufacturer, has generated significant buzz in the tech world by finally disclosing the launch date for its eagerly awaited Redmi Note 13 smartphone series. This latest lineup is anticipated to comprise three distinct models: the Redmi Note 13, Redmi Note 13 Pro, and the Redmi Note 13 Pro Plus, each potentially pushing the boundaries of what budget-friendly smartphones can deliver.
With speculation and rumors about this series running rampant, Xiaomi enthusiasts can now circle September 21, 2023, on their calendars as the official launch date. It's important to note, however, that Xiaomi has yet to provide any official information regarding the release date for the Redmi Note 13 series in India, a market where Xiaomi enjoys substantial popularity.
The Display Revolution
Among the myriad of rumored specifications, the spotlight shines on the Xiaomi Redmi Note 13 Pro Plus, which is purported to boast a remarkable 1.5K AMOLED curved display, showcasing its prowess with a dazzling peak brightness of 1800 nits. This display enhancement could translate into a viewing experience that is not only visually stunning but also highly readable even under direct sunlight.
To safeguard this precious screen, Xiaomi may have opted for Corning Gorilla Victus glass, a trusted choice for smartphone manufacturers aiming to provide robust protection against drops and scratches. The synergy of this display and protective glass could result in a device that combines elegance with resilience.
Under the hood, the Xiaomi Redmi Note 13 Pro Plus is rumored to be powered by the Dimensity 7200 chipset, a choice that promises improved performance and responsiveness. With this chipset, users can expect a smoother overall experience, whether it's navigating the user interface, running demanding applications, or indulging in mobile gaming.
Xiaomi has consistently demonstrated its commitment to providing value for money, and the inclusion of the Dimensity 7200 chipset aligns with this ethos by delivering an impressive blend of power and efficiency.
A Splash of Elegance
Turning our attention to aesthetics, leaked images hint at the Xiaomi Redmi Note 13 Pro Plus being available in an elegant white color variant. While this is undoubtedly appealing, Xiaomi typically offers multiple color options for its devices, allowing consumers to express their personal style through their choice of smartphone color. This diverse range of colors caters to a wide audience, ensuring that there's a Redmi Note 13 to suit every taste.
Delving deeper into the device's potential features, a tipster known as TECHNOLOGY INFO has surfaced with intriguing details. The mention of a 1920Hz PWM dimming feature suggests Xiaomi's commitment to enhancing the viewing experience, potentially reducing flicker and minimizing eye strain, particularly in low-light conditions.
Furthermore, the notion of multi-scene rhythm eye protection implies that Xiaomi is attuned to the importance of eye comfort in the age of prolonged screen time. These features, if confirmed, could set the Redmi Note 13 Pro Plus apart in terms of user-centric design.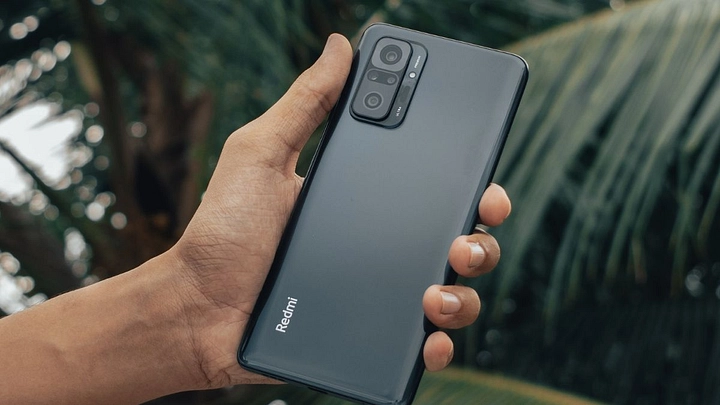 Capturing the Moment
In the realm of photography, the smartphone arena has become fiercely competitive, with each manufacturer striving to outdo the other. Xiaomi appears to be taking this challenge seriously by outfitting the Redmi Note 13 Pro Plus with a triple-camera system.
While specific details remain elusive, the mention of an ISOCELL HP3 sensor for the main camera hints at the potential for impressive image quality. Xiaomi has earned a reputation for delivering capable camera systems in its smartphones, and the Redmi Note 13 series seems poised to continue this trend.
One noteworthy feature that has become increasingly prevalent in modern smartphones is the inclusion of in-display fingerprint scanners. It's suggested that all variants of the Redmi Note 13 may come equipped with this technology, enhancing security and convenience for users. This biometric authentication method has gained popularity for its seamless integration into the display, eliminating the need for a physical fingerprint sensor on the device's surface.
What Lies Beyond For Redmi
While these are some of the leaked features and specifications circulating within the tech community, it's important to bear in mind that Xiaomi might unveil additional details about the Xiaomi Redmi Note 13 series in the lead-up to the official launch. Often, smartphone manufacturers strategically reveal more information as the launch date approaches to build anticipation and engage with their audience.
The Xiaomi Redmi Note 13 series holds the promise of delivering an impressive array of features and specifications, all at a price point that aligns with Xiaomi's reputation for providing excellent value for money.
As September 21, 2023, draws near, Xiaomi fans and tech enthusiasts around the world will be eagerly awaiting the official unveiling of these smartphones, hoping to see if the leaks and rumors hold true. Moreover, for Xiaomi's Indian fan base, the anticipation continues as they await news of when the Redmi Note 13 series will make its debut in their market.