This winter, you must try to include these foods in your diet
According to Apurva Agarwal, "there are some things that are a must to have in your diet for decent nourishment."
Winter v/s Your Health
Many health problems can arise during the winter, mainly owing to lowered immunity and climatic changes. In such situations, consuming specific seasonal foods is imperative to boost your immunity and ward against seasonal ailments. Nutritionist Apurva Agarwal has provided a list of meals that can keep your body warm this season if you're wondering what they are.
Agarwal's Instagram picture, "Indian Winter Healthy Food List," was captioned, "Here are the reasons why these products are beneficial in winter."
Beneficial Foods in Winter
*Jaggery
Jaggery, often known as "gur" or "gud" locally, helps your digestion and keeps you warm.
*Ghee
You might assume that ghee will increase your calorie intake, but when used sparingly, it reduces harmful fats while also keeping your body warm.
*Honey
Honey is a great remedy for colds and the flu.
*Tulsi and Ginger
Have you ever had a cup of tea that contains both ginger and tulsi? Give it a try if you want to.
---
Read More: Is the Indian way of eating can make one healthy
---
*Hot soups
Who doesn't enjoy a steaming bowl of soup on a chilly winter night? According to Agarwal, it's one of the finest methods to feel warm right away.
*Dry Fruits
One of the best foods to eat in the winter is dry fruit. According to Agarwal, apricots, dried figs, and dates will provide natural warmth.
*Sesame
You can avoid a number of respiratory diseases by eating sesame. Enjoy sesame-based treats like laddoos or vadi.
*Whole grains
You should definitely include whole grains like ragi and bajra in your list.
*Cinnamon
Cinnamon should be on your winter healthy food list because it boosts the body's metabolism and creates heat in chilly weather, according to Agarwal.
* Saffron
The expert advised cooking saffron in milk and adding raisins to it if you want to keep your body warm.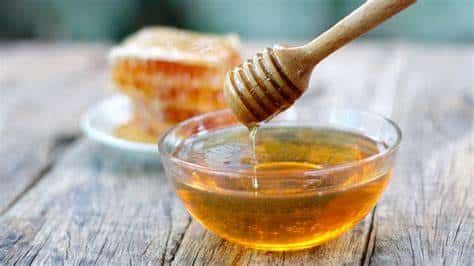 However, because honey contains a lot of calories, nutritionist and lifestyle expert Karishma Chawla advised using it "judiciously." Nuts, seeds, onions, garlic, apples, and other fruits, raw salads, sauerkraut, sprouts, and good lean protein with enough fiber are more options. Along with healthy fats, the emphasis should be on meals high in antioxidants and zinc, according to Chawla.
She added that one should have a salad or a clear soup (without any fat or starch). She advised avoiding heavy sauce meals and advised having a salad with the dressing on the side and topping it with no more than two teaspoons.