Three men have been charged by the police after a pitch invasion that resulted in the Melbourne derby in the A-League being abandoned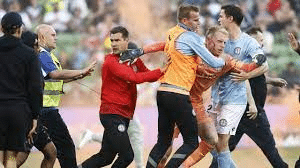 The Melbourne Rectangular Stadium went berserk as there was a pitch invasion that saw the Melbourne City goalkeeper Tom Glover and the referee Alex King being hit by a metal bucket. Melbourne City was playing against Melbourne victory. The invasion was entirely unacceptable.
A TV cameraman was also on the receiving end during the invasion. According to Victoria Police, the three men included a 23-year-old who allegedly struck the goalkeeper, Glover with the bucket. The three men presented themselves to police stations and will appear in court after two months, on 27th February.
The other two men were aged 18 and 19 and were also charged because of the assaults on Glover. The 19-year-old was also accused of assaulting a guard. This operation was called Operation Astute and according to a police statement, the detectives who were investigating the entire incident were from the north west metro regional crime squad.
The statement stated that as many as 150 fans ran onto the pitch during the match and a huge number of flares were lit and thrown through the crowd.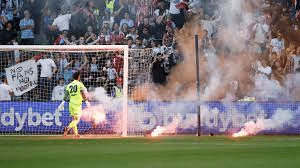 According to Melbourne City, Tom Glover suffered a concussion and severe lacerations to the face. This bizarre incident occurred in the 22nd minute of the game. Glover returned to training two days after the incident and stated that the invasion was disappointing to football.
He returned to training with a bandage around his head. "The police investigation is doing its thing. For me, it's just about getting back on the pitch and being ready for the next week" Glover told media persons. The A-League Grand Final rights were being sold to Sydney, but the fans of both of the teams did not like it and as a result, they planned a walkout as part of the protest.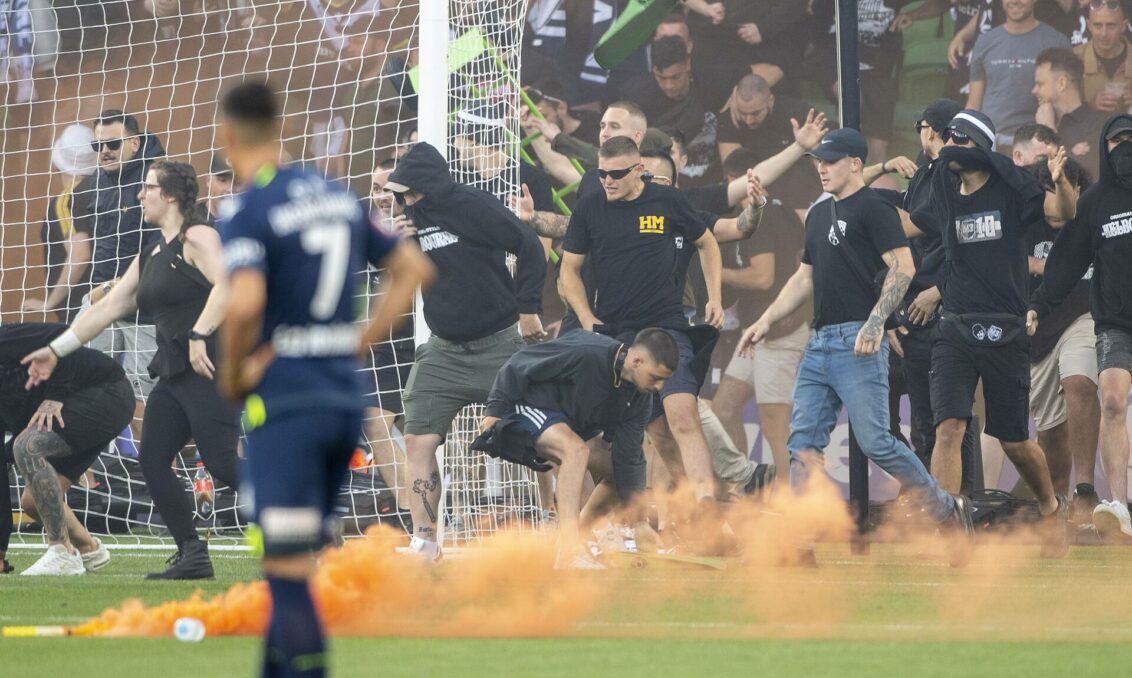 The plan was to sell the rights to Sydney till 2026. The protest continued and got violent eventually, with flares being lit and thrown by both sets of fans with one even striking a camera operator on the head.
According to the media, Melbourne City was leading by a goal to nil when Glover threw a flare back to the crowd.
The referee, Alex King suffered a cut to his head while trying to shield Glover from the rushing fans.
Football Australia chief executive James Johnson said that the incident that he witnessed was horrific and that the behavior of the fans was against the values of Australian football and the community as a whole.
He said that he had contacted Glover and King over the weekend, adding that "understandably there are both shaken and are recovering from the injuries they received". He also said that they would get the support needed from Football Australia.
Read More: Indonesia-129 Killed Due To Stampede, Among Worst Sports Tragedies