On Wednesday, Recep Tayyip Erdogan, the Turkish President, made critical remarks about the new Western policy established for Russia. President Erdogan claims that the new policy by the west is too provocative.
In a press conference held in the capital city of Serbia, President Erdogan said that the west is underestimating Russia. He also added that Russia is not a country that should be underestimated and who is doing it is wrong. He finds the attitude of the west towards Russia wrong as the west always follows provocation-based policies.
The Russian-Ukraine war has now continued for more than six months and according to the Turkish president, he does not believe the war will end anytime soon. He believes that as long as the west employs provocative tactics, they will not be able to get the desired result.
The President also claims that Turkey follows a very well-balanced policy toward Russia and Ukraine. Though throughout the ongoing war, the nation had worked with or worked in favor of Russia. The country had resisted the NATO joining bids from Finland and Sweden. The alliance bid by the Nordic nations was a unity move in response to the Russian invasion. Turkey had also worked with Russia to move and export goofs in the blocked paths of the black sea.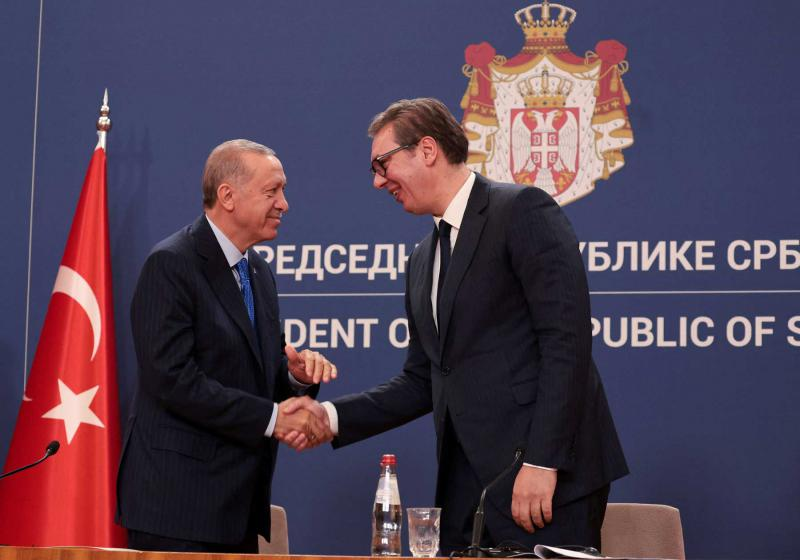 In his speech on Wednesday, President Erdogan also expressed that he understood why Russia had decided to cut off gas pipeline supplies from Germany.
Though Turkey's moves didn't go unnoticed as the Greek government had issued complaints to the United Nations, NATO as well as the European Union. They had requested that Turkey should be condemned on the global platforms for their extreme aggressiveness.
On the other hand, Turkey also supplies weapons and combat drones to Ukraine.
It is clear that the turks maintain fairly good relations with Putin but at the same time has put on the facade of neutrality.
They had also tried to mend the relations by arranging diplomatic talks between Russian President Putin and Ukrainian President Zelenksky but ultimately the mission had failed.
In July, Turkey along with the United Nations had successfully made a deal between Russia and Ukraine for grain exports as it was predicted that there might be famine breakouts throughout the world if the exports were stopped.
Next week, in an official meeting in Uzbekistan, President Erdogan is going to meet President Putin as well as their Chinese counterpart Xi Jinping.
President Erdogan is currently on a three-country visit to the Balkan region. He had successfully made deals with Serbia with agreements to work upon sectors like Technology, economy, and industrial development. Both nations have also agreed upon passport-free travel between two  nations for their citizens.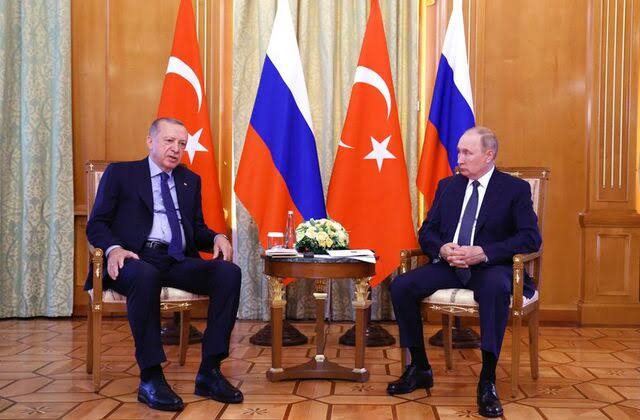 Turkey and its neighbors
Russia and Turkey's relations were not that strong before 1991 but after the USSR dissolved, both nations started to develop stronger ties with each other. Since ancient times, the relationship between the two has been cyclical. That's why Turkey seems to be fairly neutral in the Russian-Ukraine war. Other neighboring European countries have imposed heavy sanctions while Turkey has taken the path of diplomacy to resolve the war.
Although,till now the efforts made by Turkey seem to be futile for most war related instances.
Turkey also seems to be dealing with aggressive diplomacy from its neighboring country, Greece. There has been an exchange of war of words between the two nations in the past few months.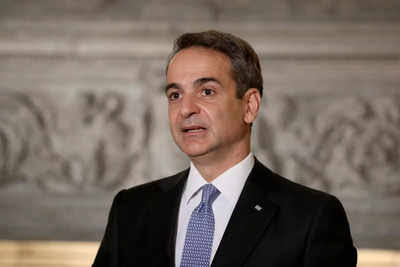 Both nations are NATO allies but have been riddled with conflict for decades now. Some of the issues involved are maritime boundaries, the lengthy war on Cyprus land, and some Continental land disputes.
Recently Greek Prime Minister Kyriakos Mitsotakis urged the US authorities to stop arms deals or sales from Turkey. In response, Turkish President Erdogan decided to cut off all talks with Greece.
For decades now, Turkey had been involved in disputes with its neighboring countries while also adamantly sticking to its policies and political beliefs such as opening its doors to refugees, arranging diplomatic talks with war-ridden countries, etc. Right now, it seems like Turkey is on the path to amending its ties with past enemies like Israel.