South Korea will utilize its next generation means of transport, called Urban Air Transportation (UAM), if it secures the host position for the 2030 World Expo.
The Busan World Expo 2030 Bid Committee announced on Monday that it has signed a Memorandum of Understanding (MOU) on UAM Business Cooperation to Host Busan World Expo 2030 with SK Telecom Co., Hanwha Systems Co., TMAP Mobility Co., and Korea Airports Corp.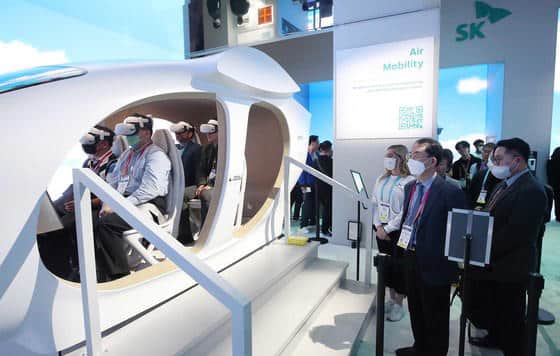 Highlights
The theme of the Busan World Expo 2030 is "Transforming Our World, Navigating Toward a Better Future." The bid committee plans to actively utilize UAM to solve social problems such as environmental problems and traffic congestion by using advanced ICT technologies such as artificial intelligence (AI) and autonomous driving.
TMAP Mobility plans to present a vision for future transportation based on the mobility data accumulated over the past 20 years and the mobility service platform's capabilities. It presents various services through accumulated data and promotes the accessibility and convenience of UAM services and MaaS (mobility-as-a-service) through the TMAP platform that is familiar to the people.
Laying Foundation for a Futuristic Mission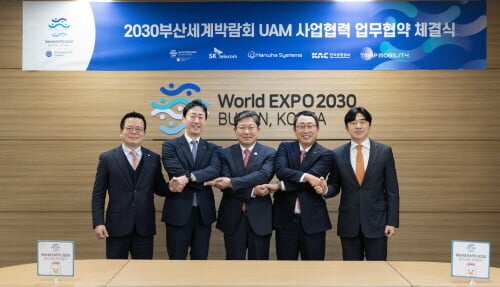 Lee Jong-ho, CEO of TMAP Mobility, emphasized, "Based on the mobility service capabilities accumulated over the past 20 years, we will actively cooperate so that the Busan World Expo 2030 can become an opportunity to present Korea's excellent future transportation vision."
Yoon Sang-jik, Secretary General of the Bid Committee, said, "The convenient transportation of Busan, the host city, and the active participation of global companies in bidding activities are unique strengths of Busan World Expo 2030," adding, "Bidding activities using UAM will effectively demonstrate Korea's technology and commitment to realizing a carbon-neutral expo."
"The introduction of UAM, a future eco-friendly means of transportation, is an important part of Busan's vision of a future city and the creation of an accessible transportation infrastructure," said Yoon Hyung-joong, President of Korea Airways Co., Ltd. "We will contribute to hosting the Busan World Expo 42 by supporting UAM core competencies and utilizing aviation safety technology that has been accumulated over the past years," he added.
UAM: Genesis of Hurdle-free Transportation
Urban Air Mobility (UAM), defined by NASA as "safe and efficient air traffic operations in a metropolitan area for manned and unmanned aircraft systems," is an efficient mode of transport—unlike ground transportation, which can often act as an impediment in a world drowning in corporate hustle culture. Urban air mobility can ensure a smooth glide without interfering with a nation's productivity and economic activities.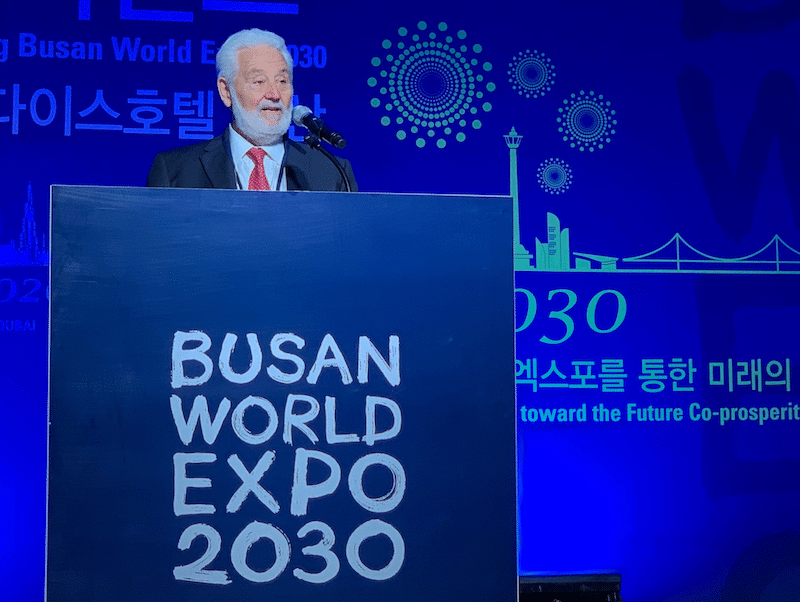 UAM vehicles can take off and land vertically at low and medium altitudes of 300~600m in connection with the ground transportation system through urban air traffic. It is a transportation system that flies over the city center, is called the "next generation means of transportation," and is expected to be a means of relieving traffic congestion in the metropolitan area.
Together with companies that have signed business agreements, the bidding committee plans to conduct on-site due diligence at the Bureau International des Expositions (BIE) scheduled for April and bidding activities using UAM simulators at the Gifu Industry International Expo to be held in Busan Exhibition and Convention Center (BEXCO) in May.
The Republic of Korea (Busan), Italy (Rome), Ukraine (Odesa), and Saudi Arabia (Riyadh) are the four nations that have made competitive bids to host World Expo 2030. Each contender has submitted a comprehensive application dossier to the BIE as part of the project review phase for World Expo 2030. The host nation for World Expo 2030 will then be chosen by BIE Member States at a General Assembly scheduled for November 2023 under the key criterion of one country, one vote.