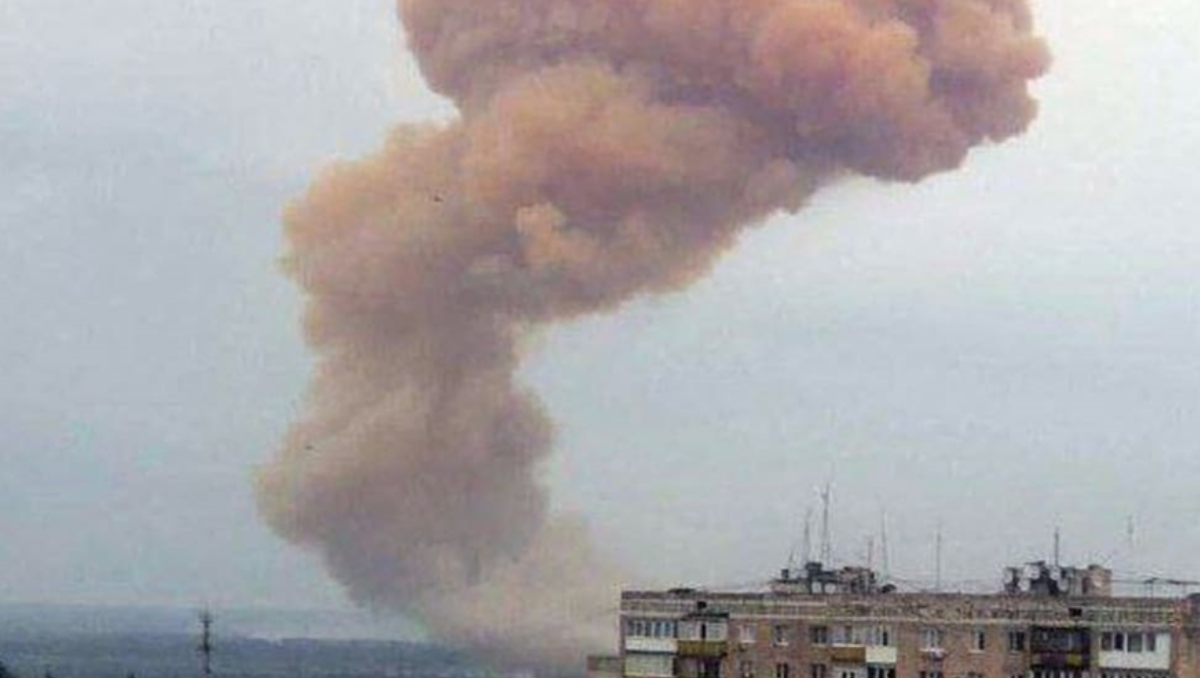 According to the regional head, Russian bombardment has created a massive explosion at a chemical facility in Ukraine's Severodonetsk city, where "non-stop" battle is raging.
According to Serhiy Haidai of Ukrainian TV, the conflagration on Saturday began with a leak of tens of tons of oil from faulty radiators at the Azot facility.
Dozens of citizens are allegedly taking refuge in the factory.
Severodonetsk has been the main focus of Russia's attempts to push into eastern Ukraine.
More than three months have passed since the fighting began. Russia's initial attempt to seize key cities, including Kyiv, failed, and it is now attempting to capture the Luhansk and Donetsk regions, part of a huge, primarily industrial territory known as Donbas.
However, taking control of Severodonetsk and its twin city, Lysychansk, would bring Russia closer to its aim of controlling Luhansk.
Mr. Haidai confirmed in his statement because the majority of Severodonetsk was now in Russian control. The Russian military claims to have taken control of all of Severodonetsk's civilian districts.
On Saturday, Mr. Haidai stated, "The Azot chemical factory has been under severe shelling for hours."
However, he didn't specify if there were any injuries or if the fire was eventually put out.
The Azot plant's subterranean bomb shelters are housing civilians
Officials across Ukraine believe that up to 800 individuals are sheltering in the Azot plant's subterranean bomb shelters.
Mr. Haidai described the situation in Severodonetsk as "tough, but manageable."
"Our soldiers are winning street battles, but the enemy's artillery is just demolishing the homes utilised by our troops as shelters, floor by floor."
"When we force the enemy out of one street, they start destroying the area house by house with their tanks and artillery," the Luhansk regional leader explained.
Russian soldiers have suffered "substantial" casualties in Donbas, according to Ukraine's President Volodymyr Zelensky.
Moreover, he also claimed that Ukrainian forces had taken back villages and towns in Kherson and Zaporizhzhia's south-eastern districts.
Ukraine has asked its allies for more weapons, claiming that Russia has at least ten times as much artillery.