Is Masturbation Good …… while many studies and researchers propose its positive effects, are there any harmful effects too? If not done for a month or longer?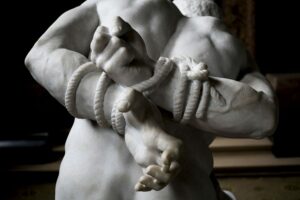 (Source: ManofMany)
No Nut November: Well for men, November is like, "It's that time of the month." No Nut November was started back in 2011, the same year it was added to Urban Dictionary. Also later gained popularity through various social online platforms such as Reddit, Twitter, Facebook, 4chan, and Tik Tok over many years. Since 2017 many men started to take this challenge and upload their experiences on platforms.   
Myths and Beliefs on Masturbation
Many beliefs and myths grew stronger and stronger over the years related to masturbation. Some of which goes as far as to Zhou dynasty (1100 – 221BC) in China, "Jing is Sexual Energy, and which reduces each time u masturbate and is also considered energy suicide." And thus, if someone is ejaculating via masturbating, they are practically exuding life force.
Dr. Lawrence Rosewarne a professor at the School of Social and Political Sciences at the University of Melbourne said, "These are moral arguments and not medically proven ones."
There are many myths about Masturbation some of them are as follows: –
You won't grow any hairs on your palms or your hand's lines won't disappear.
You will not develop acne or pimples by doing an excessive or normal amount of masturbation.
Masturbation will have a worse effect on sexual intercourse or erection.
It doesn't provide any long-term health benefits.
Children cannot masturbate.
If u masturbate u r Penis size will increase or decrease.
Lochlan Watt, the host of The Racket shared his holding out experience with which he said that "I do tend to get a higher kind of clarity and energy and a better sex life."   
He also added, "I wouldn't say that you will feel like a superhero, but you will feel like you're sort of flying in the air, I think maybe a part of is just feeling empowered and having that self-control and feeling of winning over that built-up tension and energy in your body from head to toe."  
Professional Urologists on No Nut November Challenge: The Effects
As its already \November, many men, and boys getting ready for the No Nut November challenge there are many questions asked but, there is almost no public awareness on the topic some of them are
Is it healthy to abstain from masturbation for a month?
There are various effects and issues with not masturbating for a month which is discussed below.
What is the age limit to start masturbation?
There is no age limit or age range for masturbation.
Does it harm our bodies and mental health?
It is a myth, and no scientific proof is there that it has any effects on either.
Does it have permanent effects on penis size or functioning?
No, it doesn't have permanent or any kind of effects on Penis size or ejaculation, or functioning.   
Sex Therapist and Clinical psychologist Gemma Cribb said, "There will always be a puritanical vibe to any kind of sexual tension, for most masturbation has been a road of taboo that they wouldn't take at any cost at least until recently."
He also added, "It was not long ago that little boys were told that their penis would fall if they masturbated, along with many other awful things. There is still a lot of shame around masturbation."
A urologist Dr. Rena Malik explains what one should know about semen prolongation and its side effect.
While the idea of abstaining from masturbation is not a new concept but for a whole month it is, Malik explains that the process itself is an Ancient one. As according to Ancient Taoist Literature, "It is a way of self-control they believed that self-ejaculation is losing control of one-self and keeping it in is a way to improve health and control over your body and mind."
On the other hand, it is believed that abs training from masturbation is popular advice in the fitness and sports community, for some time while others believe that ejaculating before performance helps in a performance increase.  
Dr. Malik said, "There are benefits of Temporary Abstaining as it can help in your sperm count, and that is good advice I give to struggling couples with infertility, Sperm counts do increase when you have a little bit of delayed time in ejaculations."
Is participating in No Nut November: A Good Idea?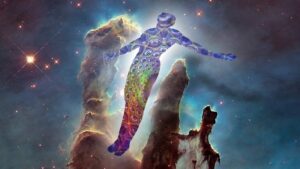 Professionally, no it is not a very brilliant idea, but if someone did get any benefit from it in the past then that's great. But not ejaculating doesn't have any known harmful consequences, although she does note that edging can cause some effects such as the inflammation of the pelvic floor and testicles (commonly known as blue balls). Along with various emotional effects
As masturbation does help in stress release, relaxes, Climaxes for fun and pleasure, induces better sleep, decreases heart rate, etc.
Malik also added that "If you are going through this and not having ejaculations there are chances of you getting fixated on yourself and it can be very hard for a person in a relationship as u can get fixated on yourself."
(With inputs from Multiple Media Outlets)
Read More at:- Mauna-Loa-is-in-a-state-of-heightened-unrest