The risk of a nuclear "Armageddon," according to US President Joe Biden, is at its highest point since the 1962 Cuban Missile Crisis. Additionally, Biden reaffirmed that the United States takes Russian President Vladimir Putin's threat to use nuclear weapons seriously.
At a fundraiser for the Democratic Senatorial Campaign Committee, President Joe Biden asserted that Russian President Vladimir Putin was "not joking" when he suggested utilizing tactical nuclear weapons in the event of a loss in the Ukraine war.
Biden said Putin is "a guy I know very well," and the Russian president "is not joking when he talks about the deployment of tactical nuclear weapons, biological weapons, or chemical weapons."
Biden also said that because Putin's military is "seriously underperforming," it implies that the threat from him is real.
"I don't believe there is any way to use a strategic nuclear weapon safely and prevent Armageddon from happening," Biden added further. 
How credible is the nuclear threat from Russia?
On September 21, Russian President Vladimir Putin, while announcing the "partial mobilization" of Russian forces, warned the West that Russia is in possession of a number of weapons of mass destruction, some of which are more sophisticated than those employed by Nato countries, and that the methods will be utilized in the event that Russia's territorial integrity is endangered.
The statement came after Donetsk, Luhansk, Kherson, and Zaporizhzhia—the four Ukrainian territories occupied by Russia—announced that referendums would be held on the issue of joining Russia.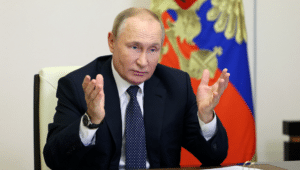 These four territories were recently announced to be a part of Russia by the Kremlin in a grand ceremony after a referendum, although Ukraine continues to gain ground by re-capturing areas in these regions.
This is Russia's first mobilization since the Second World War, which has increased tensions in the ongoing Ukraine War. The Ukraine war shows no signs of reaching a conclusion anytime soon, even though it is shattering Russian expectations of a quick victory.
Volodymyr Zelensky, the president of Ukraine, had stated in reaction to the Russian threat that he did not "believe the world will allow" Putin to "use these weapons." and expressed reservations about Putin using these weapons.
What was the Cuban missile crisis?
The Cuban missile crisis happened in 1962 when the Soviet Union's deployment of nuclear-armed missiles in Cuba sparked a significant conflict during the Cold War era that nearly resulted in war between the United States and the Soviet Union. The crisis is seen as the closest point that the world has ever come to a nuclear war.
The Soviet leader, Nikita Khrushchev, had promised Cuba's communist leader, Fidel Castro, Soviet weapons to protect itself in May 1960.
Khrushchev falsely assumed that the United States would not take any action to stop the installation of Soviet medium-and intermediate-range ballistic missiles in Cuba and thus sent a consignment of nuclear weapons to Cuba.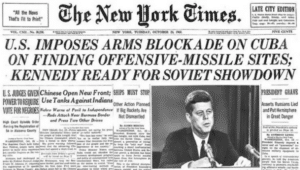 The installation of these weapons was taken seriously by the US since they could easily reach US territory. As a result, then-US President John F. Kennedy chose to impose a naval "quarantine" or embargo on Cuba to stop the Soviet Union from sending any more missiles.
After tense negotiations, Soviet Russia decided to withdraw, marking an important event in world history that made the threat of nuclear war a possible reality.
US stand on Russia's nuclear threat
Jake Sullivan, the national security adviser for the White House, asserted last week that the United States has cautioned Russia of the "consequences" of using nuclear weapons in Ukraine.
US officials have been cautioning that if Russia encounters difficulties on the battlefield, it may turn to the use of weapons of mass devastation.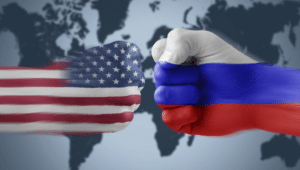 Currently, the United States authorities maintain that they have not observed any modification to Russia's nuclear arsenal that would necessitate a change in the alert state of American nuclear forces.
According to White House press secretary Karine Jean-Pierre, "The US has not yet seen a need to modify its strategic nuclear position, nor does it have any information that Russia is ready to deploy nuclear weapons relatively soon."
The warning of US President Biden of a nuclear "Armageddon" reaffirms that the US is taking the threat by Russian President Putin seriously and views the threat as credible. Whether Russia will actually be deterred from using such weapons, considering it is set to lose a lot on the global stage due to the international convention against the use of nuclear weapons, remains to be seen.