Police found Pnb Rock shot with multiple gunshot wounds and he was pronounced dead in hospital. No arrests have yet been made still, Yet it has happened Monday.
The Musician, was with his girlfriend when a gunman reportedly demanded Jewellery before opening fire inside a waffle house in the south of the city.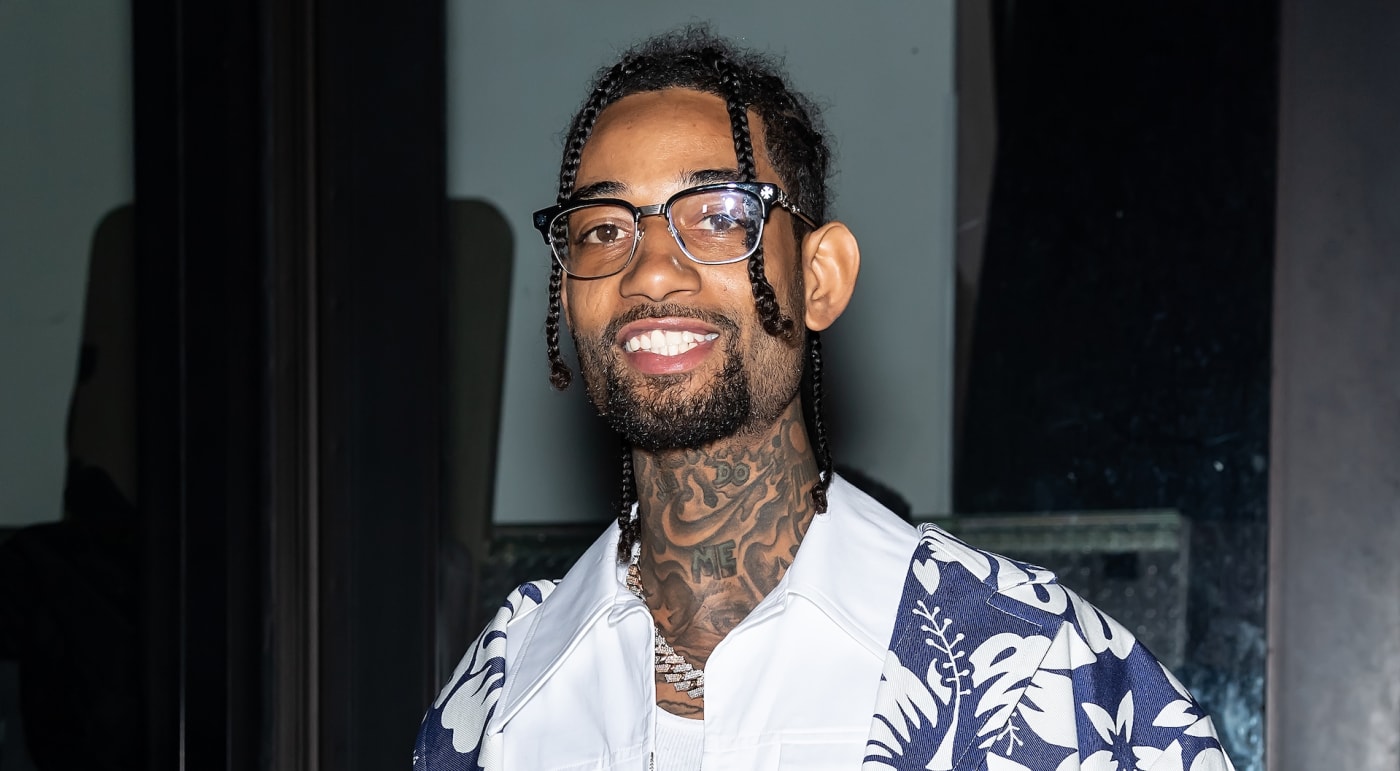 The police department of Los Angeles Capt Kelly Muniz aid a suspect approached a couple inside Roscoe's House of Chicken and Waffles and demanded they hand over personal things.
His girlfriend told the reporters at the scene this led to some sort of verbal exchange before the victim was shot several times and fell to the floor.
They suspect them and removed the items from the victim, it has said that before running to a waiting getaway car and fleeing the scene.
Tributes have since flooded in for PnB Rock Who rose to fame with the release of his 2016 hit selfish and had collaborated with artists including Ed Sheeran.
The gunman who killed PnB Rock at the Roscoe's House of Chicken & Waffles restaurant in South Los Angeles demanded jewellery and other valuables before getting into a struggle with the rapper and opening fire, Los Angeles Police Chief Michel Moore said Tuesday.
Moore said the Monday attack occurred soon after the rapper was tagged online as being at the restaurant, and police are investigating whether that is what prompted the attack.
Rock, 30, whose real name was Rakim Allen, had been at the restaurant with his girlfriend, who had posted a location-tagged photo in a since-deleted Instagram post.
Rock was shot almost immediately by the assailant during the robbery, Muniz said. He shot the victim and ran out the side door to a getaway car and then fled the parking lot," she said. Muniz said the victim was taken to a hospital and pronounced dead at 1:59 p.m.
Rakim Hasheem Allen 
Rakim Hasheem Allen was born on December 9, 1991, better known by his stage name PnB Rock, was an American rapper, singer, and songwriter from Philadelphia, Pennsylvania. He was best known for his single "Selfish" (2016), which peaked at number 51 on the US Billboard Hot 100, as well as his feature on the song "Cross Me" by Ed Sheeran, alongside Chance the Rapper.
He also provided uncredited vocals on XXXTentacion's hit single "Changes", which reached the top 20 on the same chart.
He released two studio albums, Catch These Vibes (2017) and TrapStar Turnt PopStar (2019), the latter of which peaked within the top five on the Billboard 200 chart. Allen was chosen as part of the 2017 XXL Freshman Class.
In January 2020, PnB Rock released a track titled "Ordinary" featuring late rapper Pop Smoke and also went on to feature another late rapper in January 2021, King Von, in a song titled "Rose Gold".
In February 2022, PnB Rock released a new mixtape SoundCloud Daze featuring various artists including Pasto Flocco, Yung Fazio, and more. He independently released "Luv Me Again" on September 2, 2022, which became the last single released during his lifetime.