A typical sign you have a urinary tract infection is painful, frequent and urgent urination.
UTIs are common in adults; if you are a woman it is nothing too serious because women of all ages get recurrent infections. Men can get UTI too but usually, it's the case of some blockage in the bladder or enlarged prostate.
You don't need to worry about the recurrence of the infection as it is so common that nearly 8 million people visit doctors because of this and every year 10% of women get UTI.
Symptoms of UTI
Pain and burning sensation when peeing is the most common symptom. A strong urge to pee even if you have urinated recently and only get a few drops- even after the urge. Your pee smells bad and looks cloudy. And also pelvic pain in women. In children, the symptoms may be fever or pain in the abdominal region and deliberately preventing urination and the above symptoms as well.
What causes urinary tract infections?
Urinary tract infection is usually caused by bacteria which enter the urethra and bladder, resulting in inflammation and infection. The urethra is the tube which connects the bladder with the outer body. Sometimes the infection can travel upto the kidneys and infect them.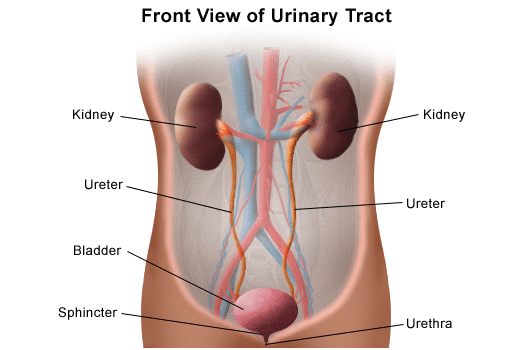 In order to prevent UTI you must be aware of what causes the infection.
Not drinking enough water
Birth control methods which can cause UTI
Having too much sex
During sex, the bacteria can move from the vagina and perineum(space between vagina and anus) to the urethra.
Sugar intake in excess amounts
The bacteria that causes the infection- E.Coli- loves sugar and grows on it. If you more sugar you are prone to UTI.
It's crucial to remember to wipe from front to back after peeing. Because the wipe from back to front- which is from the anus to the urethra- can also spread bacteria that way.
Certain things can increase the risk of UTI
Diabetes
Having enlarged prostate in men
Some obstructions like kidney stones in the urinary tract
Difficulty in fully emptying the bladder
Having a weak immune system
Contraceptives like diaphragms and spermicidal lubricants
People who have ADPKD are more likely to have UTI after the Foley catheter is inserted in the bladder. Autosomal Dominant Polycystic Kidney Disease is a genetic condition in which cysts grow in the kidney and eventually result in kidney failure. UTIs can make the cysts infected and people with ADPKD will become very sick.
A recent urinary operation or exam of the tract can also increase the risk of UTI as medical instruments are used.
Women are more at risk of getting this infection. And it is because of their anatomy. As women's urethra is shorter than men's and close to both the anus and vagina have easy access to women's urinary tract, so the chances of getting the infection are higher.
As both men and women age, more likely they can get UTIs.
How to prevent UTIs
Urinate throughout the day
Try to urinate every couple of hours which is possible when you drink lots of water; and after peeing, the bacteria are flushed from your system more frequently.
Drink properly and avoid drinks that can irritate the tract or bladder
Drinking plenty of water may help you pee frequently; peeing helps to flush bacteria from the bladder and urinary tract. Also, drinks like alcohol, caffeine-containing drinks and other fruit juices can irritate the bladder.
Avoid taking baths (specifically hot ones) and public.
The hot relaxing water can harbour bacteria; stick to showers instead, as the soap in the baths/ bubble baths can irritate the urinary tract.
Wash your genitals before and after sex and always urinate after sex- especially for women.
Change birth control methods
Avoid using products that can irritate products which contain deodorants and can imbalance the pH level of the genitals.
Essentially have good hygiene.
Have regular doctor visits and checkups do not neglect your health.